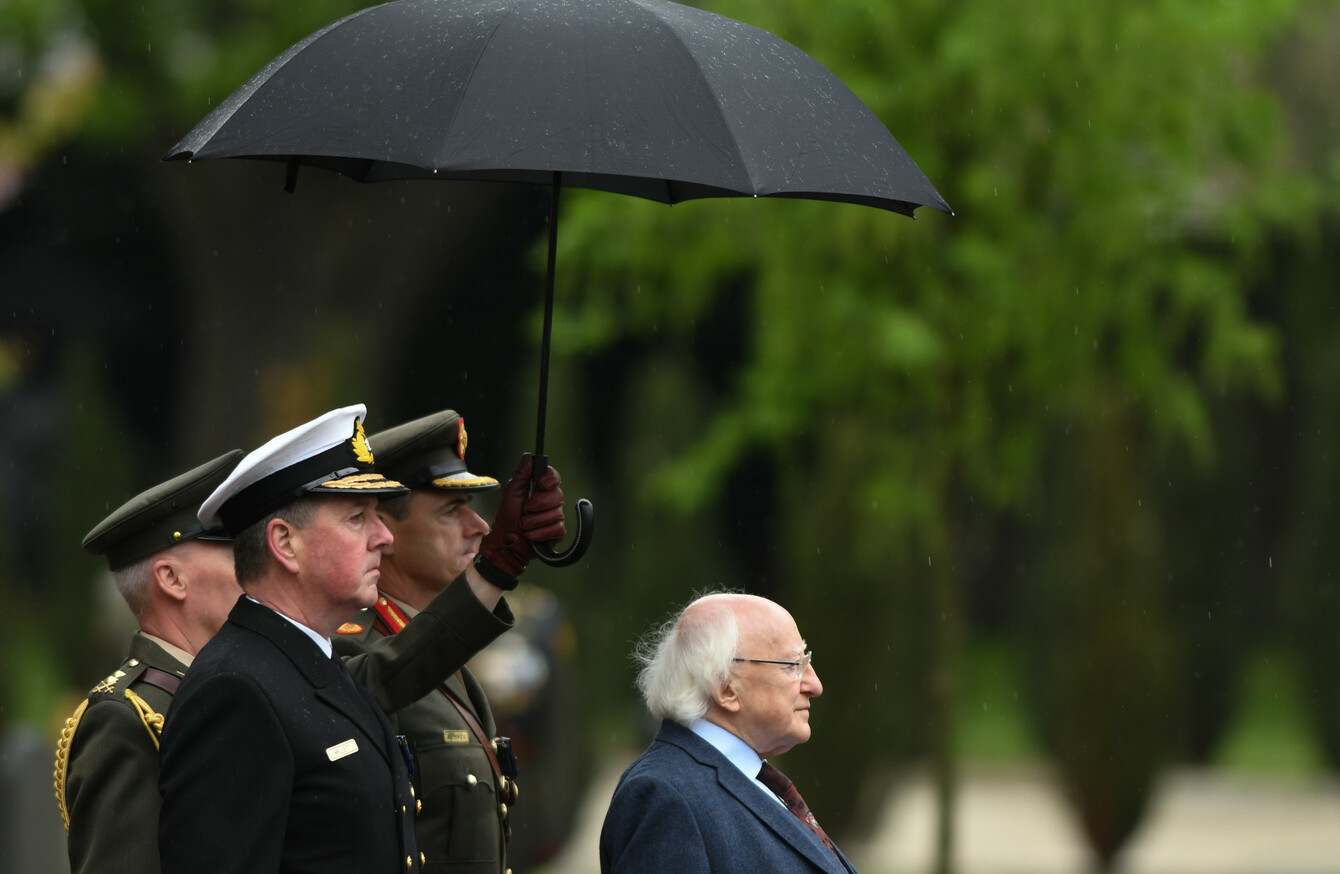 FIANNA FÁIL LEADER Micheál Martin has elaborated on the reasons why his party chose to back Michael D Higgins for a second term as President of Ireland.
Last night, Martin confirmed that the party would support his candidacy should  Higgins decide to seek a second term in office.
If a person is doing a good job I find no compelling reason as a leader of a political party why we should oppose him – rather we should support him and endorse him.
Martin added that support for Michael D would go from the "top to bottom" of the party and apply to Fianna Fáil councillors.
Higgins has said that he will announce whether he will run for a second term in office in July. The Irish Times reported on Saturday that President Higgins informed senior government figures of his intention to seek a second term in office.
Higgins can nominate himself for re-election; challengers need the backing of either 20 TDs or senators, or four councils to contest the race.
Speaking on Today with Sean O'Rourke Today, Martin said:
"In the first instance, Michael D Higgins has performed of great distinction as President, both abroad and here, and many of the national issues here his speeches struck a chord.
His finger is on the pulse, he understands the mood and where the country is at, he's reached out to young people in particular and has achieved their enthusiastic engagement, which I think is important.
Martin praised Higgins' approach to the 1916 centenary and said that as we move towards the centenary of the War of Independence and Civil War, that his intellect and his background meant that he would be "very well placed" to commemorate those events during "a challenging period for us all".
He captured the mood and captured how we should commemorate events like that.
Speaking at an event this afternoon, Taoiseach Leo Varadkar commented on Fianna Fáil's stance:
[Michael D Higgins has] done a fabulous job as president, he's represented us so well internationally, and I think he has enormous support from the Irish people.
"But the right thing to do in my view is to wait until he makes a decision."