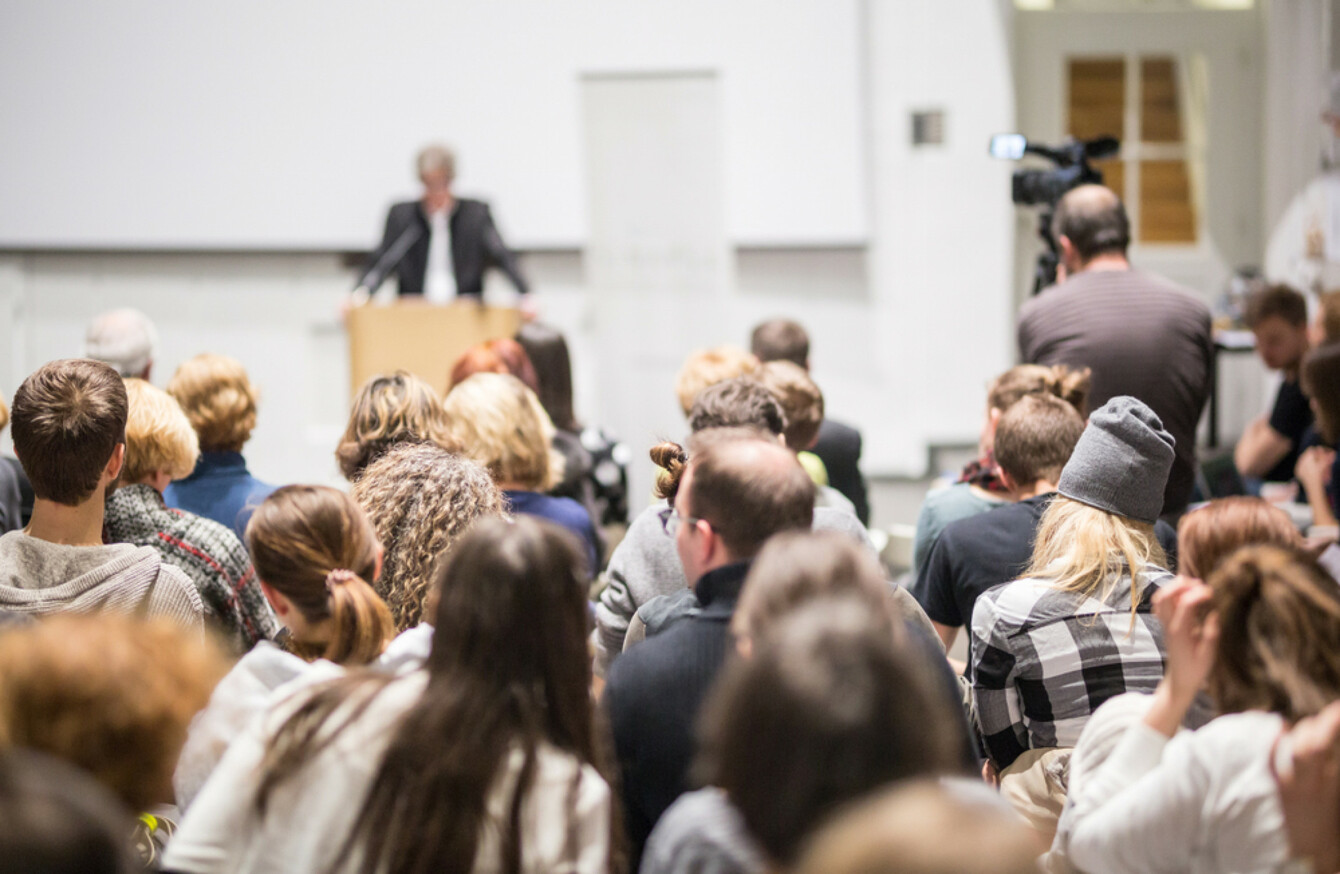 The Press Council launched its annual report today.
Image: Shutterstock
The Press Council launched its annual report today.
Image: Shutterstock
THE PRESS COUNCIL of Ireland has criticised social media as being "unaccountable" and for providing a space for "conspiracy theorists and "anti-science scaremongers".
The claims were made as the Press Council published its annual report for 2017 and it also hailed the traditional media for providing balance against "some of the excesses found on social media".
Members of the Press Council include all Irish daily and Sunday newspapers, most local papers and some online-only publications. TheJournal.ie joined the Press Council of Ireland in 2013.
In his remarks upon the publication of the report, chairman Seán Donlon said that much of the current the Eighth Amendment debate is taking place in "entirely unregulated and opaque social media platforms".
Donlon said that the decision by Google and Facebook to restrict referendum advertising was a recognition that the companies were not only influential but that their practices "currently lacked transparency and accountability".
"Against that background it is essential that governments and international organisations such as the EU now address the disproportionate and unaccountable power of social media," Donlon said.
"There has to be an acceptance that responsibility goes with power."
The Press Council's published report went further in its criticism of social media, saying that it has contributed to a wider distrust of media institutions.
"This distrust may in part be justified but it is not unreasonable to look to the corrosive role played by intemperate, irrational and at times illogical commentary found in unmoderated social media," the report states.
Whilst welcoming the opportunity which social media has played in allowing everyone participate in public debate it has to be said that public discourse has been damaged by the public space provided for conspiracy theorists, anti-science scaremongers and others who peddle their irrationality without any sense of responsibility.
"Irish media continues to play a vital role in providing information and rational commentary to balance some of the excesses found on social media," the report added.
Press Ombudsman Peter Feeney also said that he felt social media has, "contributed to a level of aggressiveness in public discourse which wasn't there 10 or 15 years ago" and that it has included hostility towards the media and reporters.
"That aggression takes the form of cynicism it takes the form of vulgar abuse some of the time, that includes abusing journalists, politicians, regulators, everybody."
It's very hard to know how to deal with that, because you've got accept and appreciate the importance of freedom of speech but my instinct is that those who engage in social media commentary frequently are very unrepresentative of wider society.
#Open journalism No news is bad news Support The Journal

Your contributions will help us continue to deliver the stories that are important to you

Support us now
Complaints
The report outlined that the Office of the Press Ombudsman received a total of 330 complaints last year, an increase from 261 in 2016.
Of those complaints, the Press Ombudsman made formal decisions in 21 cases and five complaints were upheld.
The number of upheld complaints was lower in 2017 compared to 2016 which Feeney said "arguably that shows that journalistic standards are being maintained".
The most frequently cited cause for complaint related to complaints over truth and accuracy which made up 39% of complaints.
The Press Council's report for 2017 can be read in full here >