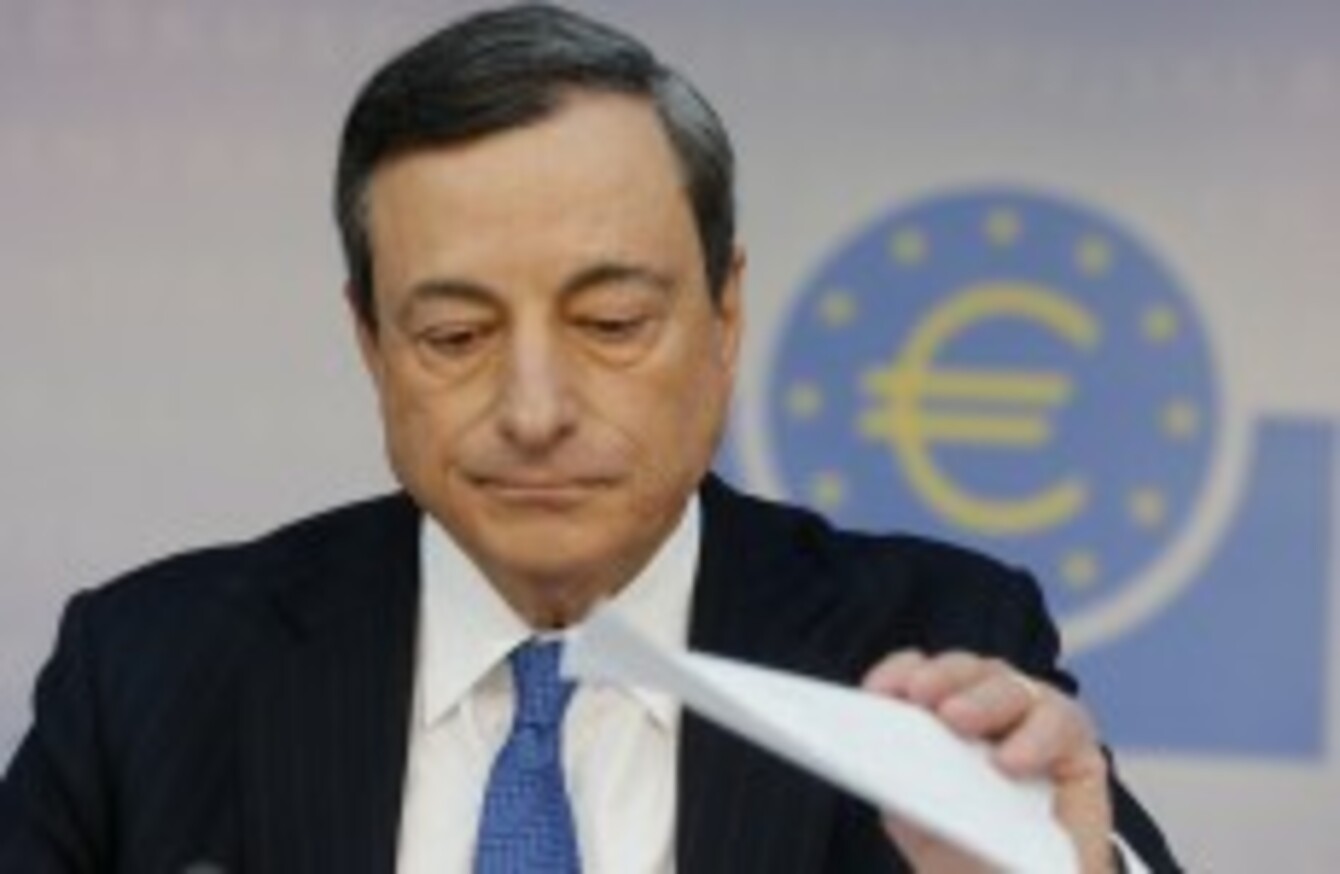 Image: Michael Probst
Image: Michael Probst
EUROPEAN CENTRAL BANK president Mario Draghi is coming under increasing pressure to resort to radical cash injections to ease deflation fears stalking the currency bloc.
Latest economic data from the central European Union statistics agency show that spiralling energy costs pulled consumer price inflation down to just 0.3%, some way short of the ECB's mandated target of around 2% inflation.
Analysts said that the stubbornly low inflation data is proof that Mario Draghi's June attempt to solve the inflation problem with ultra-low interest rates and a €400 billion targeted stimulus package has failed.
Sluggish performance by the Eurozones leading economies, including France and Germany, has further increased pressure on Frankfurt officials.
In a landmark speech at the economic symposium in Jackson Hole, Wyoming last week, Draghi indicated that he would be employing a freer policy from here on out, with observers now expecting a significant announcement after next week's monthly ECB governing council meeting.
The German finance minister Wolfgang Schaeuble said that the ECB does not have the instruments to fight deflation at the moment.
Alasdair Cavalla, an economist with the Centre for Economics and Business Research in London, said that the low figures "will further increase pressure on the ECB to unleash a quantitative easing programme to stimulate price rises and ultimately spending".
He said that the main opposition to any movement  would come from the German central bank, the Bundesbank, which could luse legal provisions to try and block it.
He added: "However, the gravity and seeming intractability of the problem mean that these previously unthinkable options are now on the table."
Merrion capital head economist Alan McQuaid said that a QE package could be pushed through, although it was unlikely to happen next week.
Any QE package would provide a further tailwind for the relatively bouyant Irish economy, he said, with a weakening of the euro a major bonus for the large export sector here.