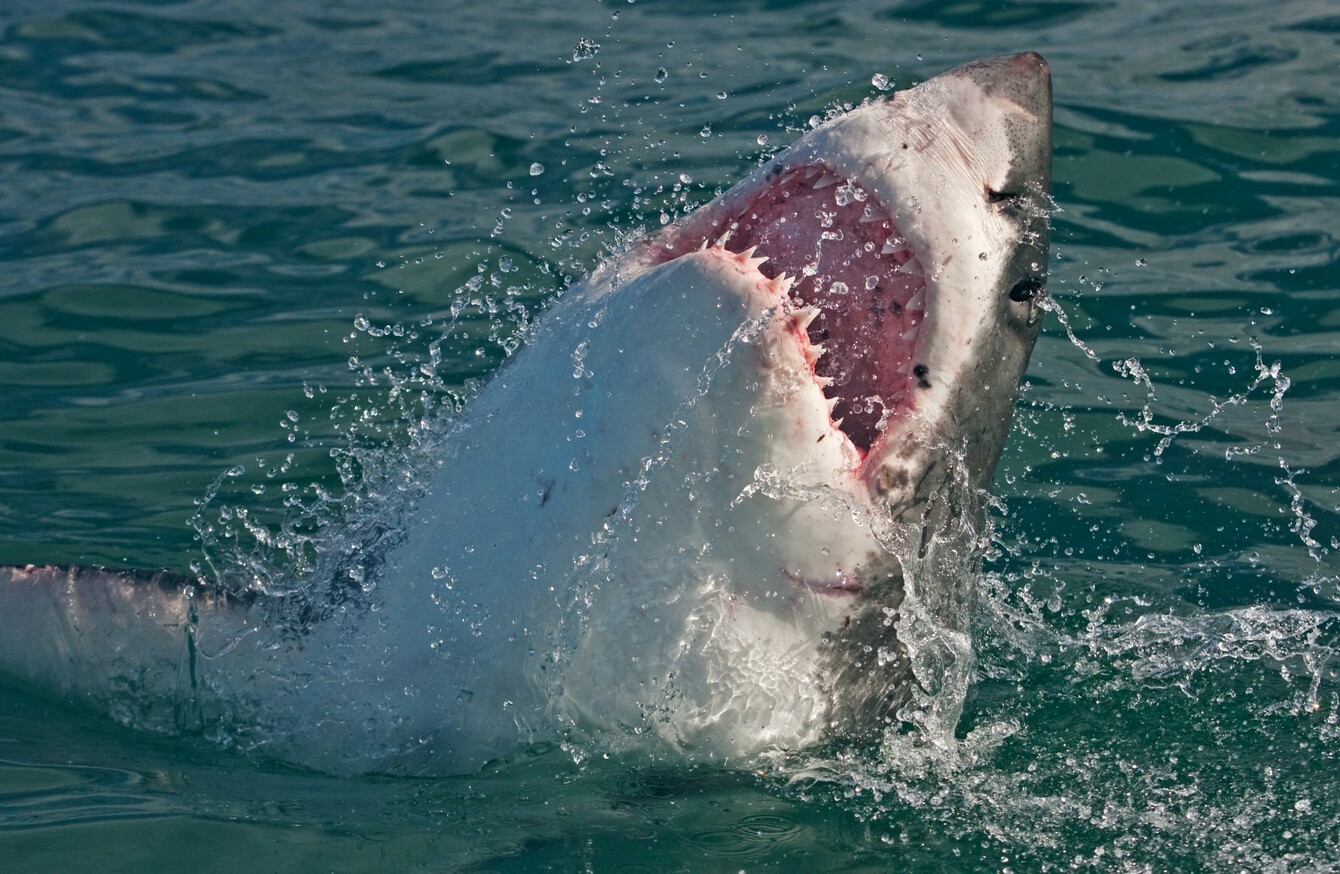 Image: Shutterstock/Martin Prochazkacz
Image: Shutterstock/Martin Prochazkacz
AN IRISHMAN HAS been nominated for the Pride of Australia Medal after he helped save his friend who was attacked by a great white shark.
The pair were body-boarding at Lighthouse Beach in New South Wales last year when the shark attacked.
Shane De Roiste is now up for the prestigious award after he managed to haul his friend 200m to shore after his friend has fought off the shark.
Dale Carr lost 2.5 litres of blood during the attack but successfully fought the shark by sticking his thumb in its eye.
Speaking to RTÉ's Morning Ireland today, De Roiste said that they at first thought the shark was a dolphin.
"We had been surfing for dolphins for months beforehand so when we saw a fin come up behind my friend Dale, who was just a few metres away from me, we thought it was just another dolphin," he said.
Almost immediately,  however, they realised the danger.
"It's a very quick and ferocious attack with the great white. It bumped Dale off his board and he flipped over and that's when I noticed the big white belly and I knew it's a great white."
Dale was actually punching the shark in the head and he spoke to me afterwards saying that wasn't doing anything, he could tell it was like punching a brick wall. So he actually changed tactics and went for its eyeballs. So he stuck his thumb in its eyeball and that's when he actually released his bite.
Shane has previously explained how his friend shouted at him to leave the scene of the attack but that he wouldn't.
After the shark left, Shane then had to bring his friend to shore but also had to try to conserve energy in case the shark returned.
He explains that with the help of the current it took about 10 minutes to get to shore where people were waiting to help them.
The Pride of Australia Medal celebrates and recognises everyday Australian's doing outstanding things and is presented by the Daily Telegraph newspaper.