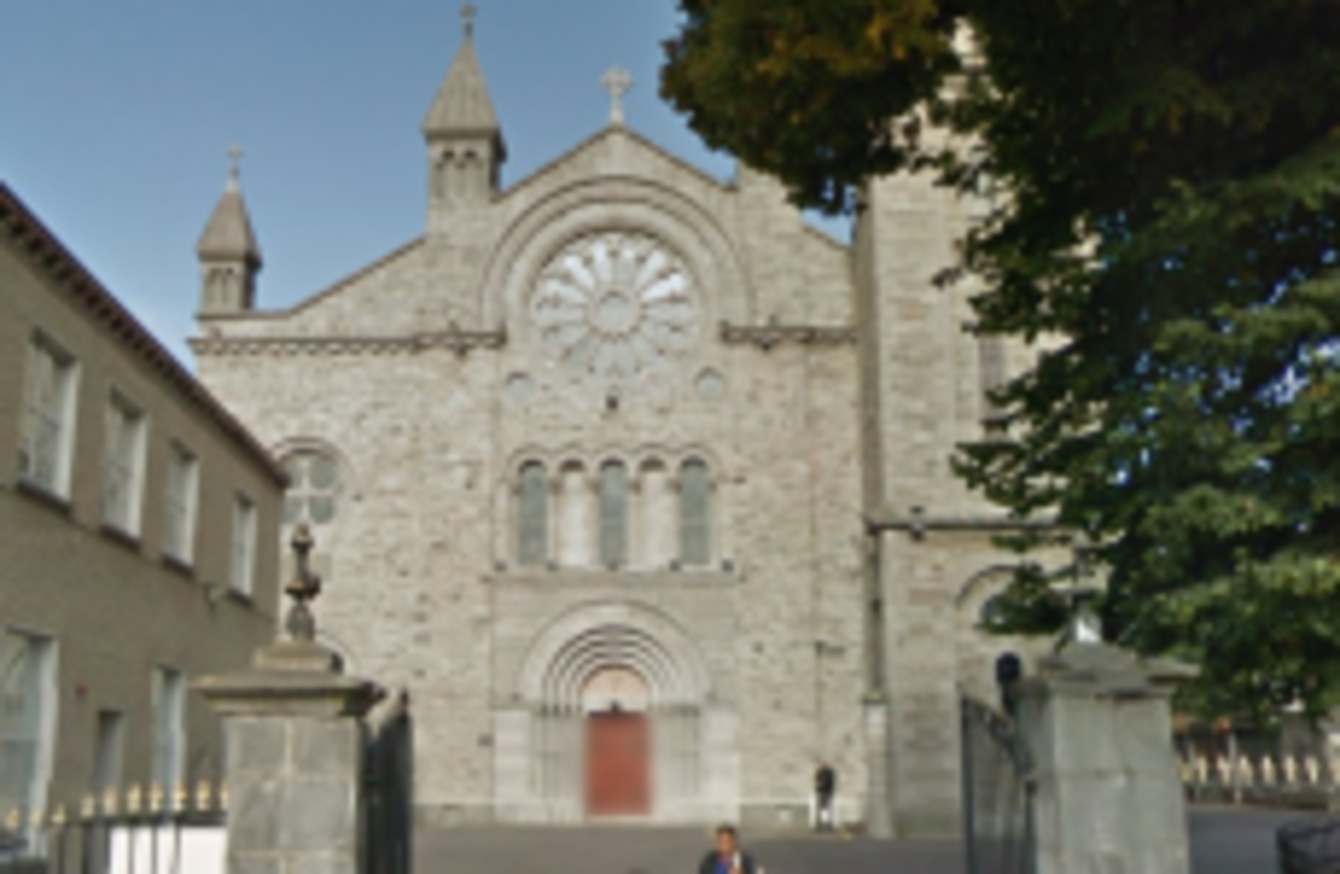 Image: St Mary's Church via Google Maps
Image: St Mary's Church via Google Maps
A PRIEST MANAGED to break up a fight that started after mass on Sunday afternoon.
The brawl happened outside St Mary's Church in Navan after 1 o'clock mass.
Sinn Féin TD Peadar Tóibín told TheJournal.ie, "Just outside in the churchyard, about nine or 10 people were congregating, which is typical.
"All of a sudden there were loud shouts and two or three people started throwing punches.
"Then about a dozen people became involved, they were young men aged around 17-20, they were big guys. It lasted for around 10 minutes.
Elderly women and families with small children were walking out of mass and almost into it.
"People were totally shocked, they were stopped in their tracks.
"My father is 82-years-old and has always gone to that church and he said he never saw anything like it."
Tóibín also described how he had his two young children with him, aged 3 and 4, and "it was a matter of trying to get them away from it".
They didn't know what was happening but you could see by their expressions they were scared. They could see how adults around them were reacting.
The priest, Father Declan Hurley, went out into the brawl and told the men to stop.
Tóibín said, "It was a very brave thing to do. He went into the middle of it and told them to get off the church grounds.
"I left the scene pretty quickly but people did call the gardaí and they arrived five or six minutes later."
The TD added that it was particularly unusual because, "One minute, everybody was in mass and it was a very peaceful environment and the next thing people were in the middle of this brawl. It was just so out of place."