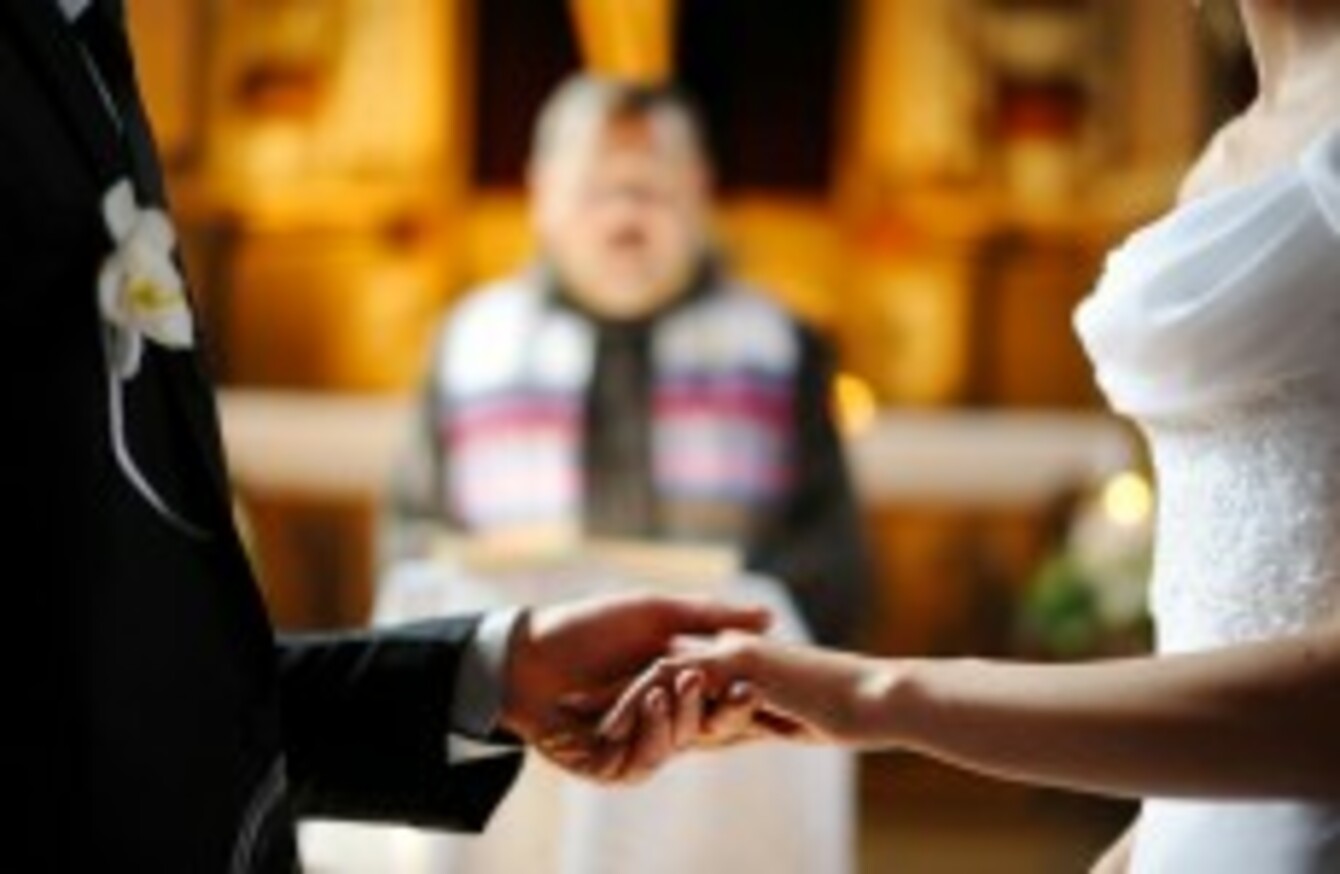 Image: Shutterstock
Image: Shutterstock
IF THE VOCATION crisis doesn't improve there won't be enough priests to conduct funerals, weddings, let alone mass in parts of Ireland.
Speaking to TheJournal.ie, Gerry O'Connor of the Association of Catholic Priests (ACP) said it is a mathematical certainty there will be a severe shortage of priests in the future unless "something miraculous happens".
The group, who are holding their annual general meeting tomorrow, said they will discuss "practical solutions" to the problem that should be implemented in the short term.
Vocation crisis
"There is little or no evidence that there will be an upsurge in those taking up the vocation of priesthood, but there are solutions that are possible now," said O'Connor.
We would support the idea that married men should be allowed to become priests and we also think priests who left the parish to get married or who struggled with celibacy should be invited to return. We also believe that it is time that the ordination of women to the diaconate be allowed.
O'Connor said that Pope Francis is open to such suggestions that will improve the situation.
"Pope Francis told a Brazilian bishop who told him that there were no priests to administer to his people to come back to him with solutions. Bishop conferences are in a very unique position to be able to put forward possible solutions," said O'Connor.
There is a no one-size-fits-all answer to the problems facing the Catholic Church, he said, stating that each country has its own issues to deal with.
"There is a strong pastoral case for Ireland to be taking up different initiatives such as married men becoming priests," he said.
Frustration
He said that priests were very frustrated in the current situation.
"What if you were working in a family business and there was no next generation. What would it make you feel like? They have tried to attract young people to the vocation, but it hasn't worked," said O'Connor.
It's frightening. We now have elderly priests working into their 80s. They know their voices are no longer audible and that they are not able to communicate perhaps in a way that is relevant to the younger mass-going population.
'Sacramental machine'
O'Connor said he is heading towards 50 and says he doesn't want to be just a "sacramental machine running one place to another" carrying out mass, funerals and weddings.
"The priesthood is about catering to your community and having a relationship with the people, so a future like that would scare a lot of priests," he said, adding that he hopes the Church has the courage to tackle the big issues.