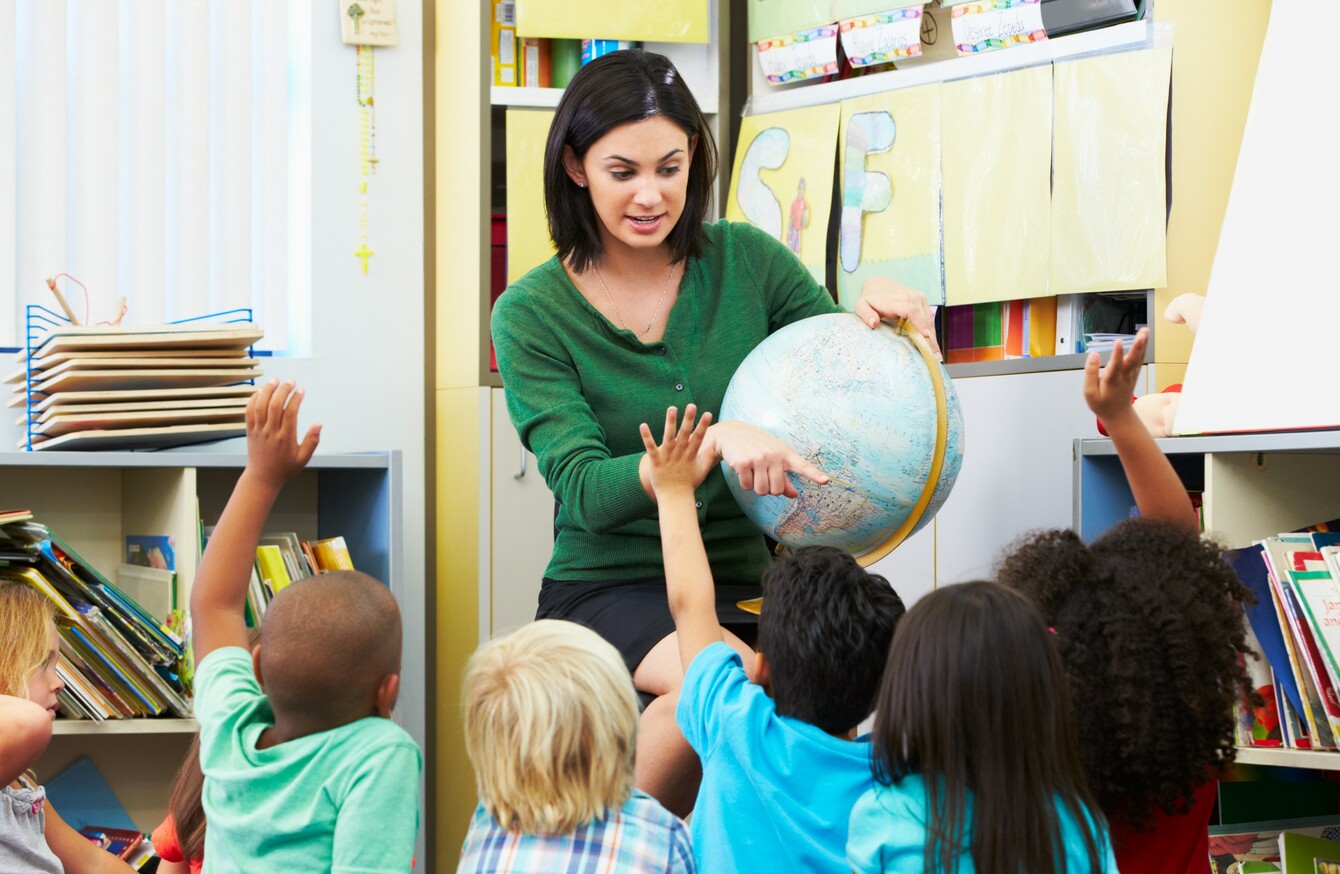 Image: Shutterstock/Monkey Business Images
Image: Shutterstock/Monkey Business Images
Updated 8.50pm 
PRIMARY SCHOOL TEACHERS have voted by an overwhelming majority to take industrial action over increased workloads and conditions that prevent advancement.
Members of the Irish National Teachers' Organisation (INTO) have voted 97% in favour of the move.
The ballot was taken last week and the result announced today, with a directive on non-cooperation due to be issued to all schools in the coming days.
The INTO represents staff in the North and South of Ireland and is the largest trade union or teachers across the island.
The ban on promotions in primary schools has been in place since 2008.
Why is this action being taken? 
The industrial action is coming as teachers grow exasperated with conditions that have prevented career advancement.
In a statement today, the INTO has said that the ban has "severely hit the career prospects of unpromoted teachers and has increased the work burden on teachers in schools".
While the ban has been in place, posts from teachers that have retired out of system have gone unfilled.
This has resulted in a growth in the workload of teachers.
The INTO's general secretary Sheila Nunan today welcomed the support of the union's membership, saying:
Teachers are not prepared to see the Department continually ramp up requirements and pressures on schools while ignoring a ban on promotion that has devastated school management structures.
What will happen? 
The industrial action will not see teachers holding strike days but rather carrying out work-to-rules, with teachers refusing to carrying out after school administration.
A spokesperson from the INTO told TheJournal.ie that after school classes would go ahead as usual.
In response to the announced action, the Department of Education told TheJournal.ie that it considers the decision of primary school teachers not to cooperate with its programme of school self-evaluation to be retrograde.
It noted that a boost in spending over the past two budgets – increasing by €60 million in 2015 and €144 million last year – had boosted employment in the sector and seen classroom sizes cut.
"While these developments are welcome, resources are still very limited and choices have to be made among competing priorities.  In this regard, the Minister notes that staffing restrictions are a matter for decisions in the context of the Budget," it said.
- First published 3.22pm