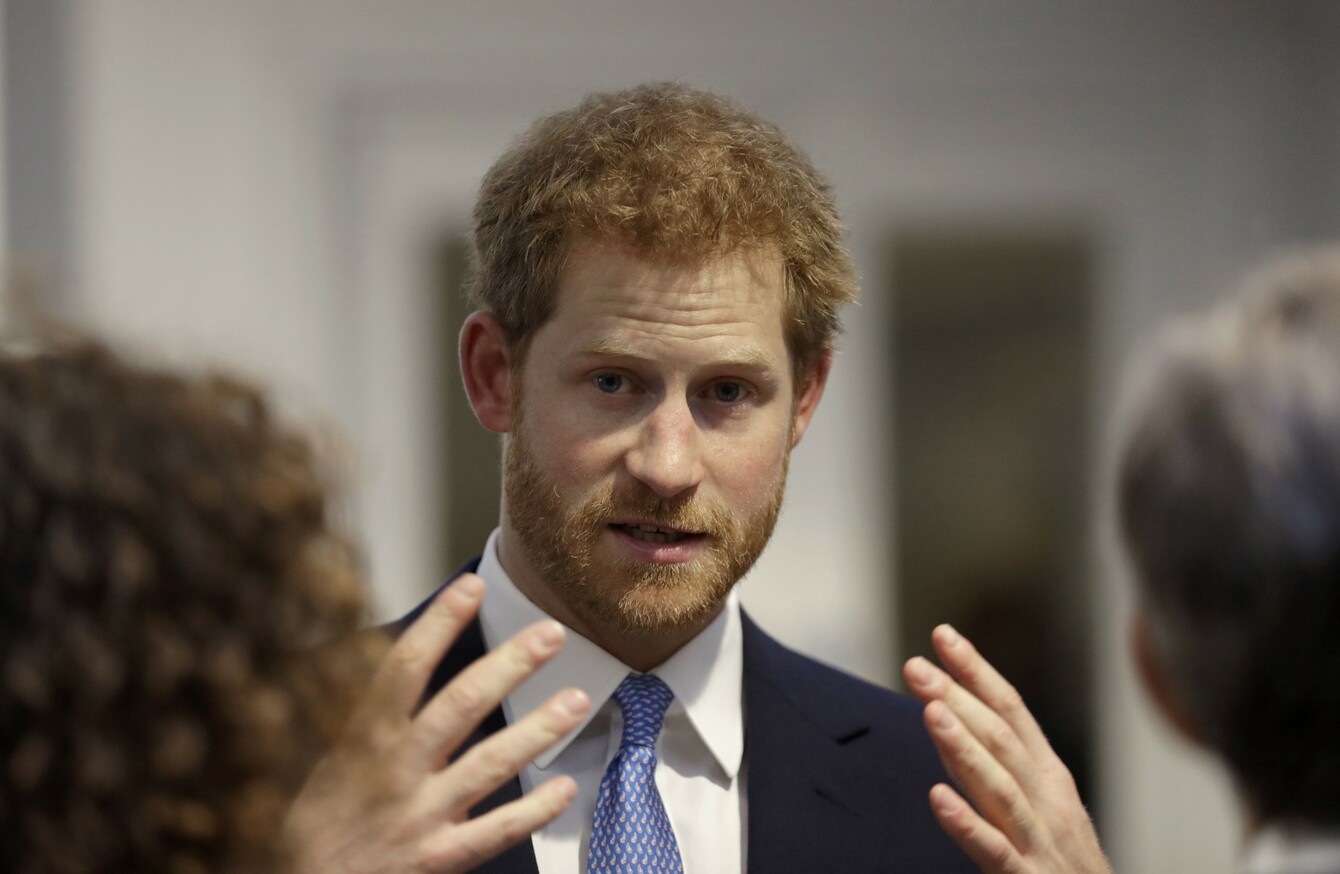 Image: Matt Dunham/PA Images
Image: Matt Dunham/PA Images
PRINCE HARRY HAS spoken out about the heartbreaking images of him following his mother's coffin during her 1997 funeral, telling Newsweek that no "child should be asked to do that."
The 32-year-old prince has recently opened up about the mental scars left by his mother's death in a car crash almost 20 years ago, and told the US weekly magazine of the pain of having to walk behind her coffin in front of thousands of onlookers.
"My mother had just died, and I had to walk a long way behind her coffin, surrounded by thousands of people watching me while millions more did on television," he said.
I don't think any child should be asked to do that, under any circumstances. I don't think it would happen today.
The images of him, fists clenched and stony-faced, walking in line with brother William, father Prince Charles, grandfather Prince Philip and uncle Charles Spencer came to define the collective grief that swept over Britain following Diana's death.
He also opened up about his role in the royal family, and said that the Winsor family don't necessarily like being royalty, but do it out of a sense of duty.
We are involved in modernizing the British monarchy. We are not doing this for ourselves but for the greater good of the people…
Is there any one of the royal family who wants to be king or queen? I don't think so, but we will carry out our duties at the right time.
Harry, who is currently dating American actress Meghan Markle, earlier this year revealed he suffered "total chaos" before eventually seeking therapy to deal with the death of his mother.
The popular royal has since become a champion of wounded soldiers, a calling that came to him during two front-line tours to Afghanistan with the army.
He has also developed a reputation as a mischievous presence amid the stately grandeur of the royal family, something he credited on his mother's attempts to show him real life.
"People would be amazed by the ordinary life William and I live," he said. "Even if I was king, I would do my own shopping."
However, the prince stressed the importance of keeping the mystique of monarchy alive.
"It's a tricky balancing act. We don't want to dilute the magic … The British public and the whole world need institutions like it," he told Newsweek.