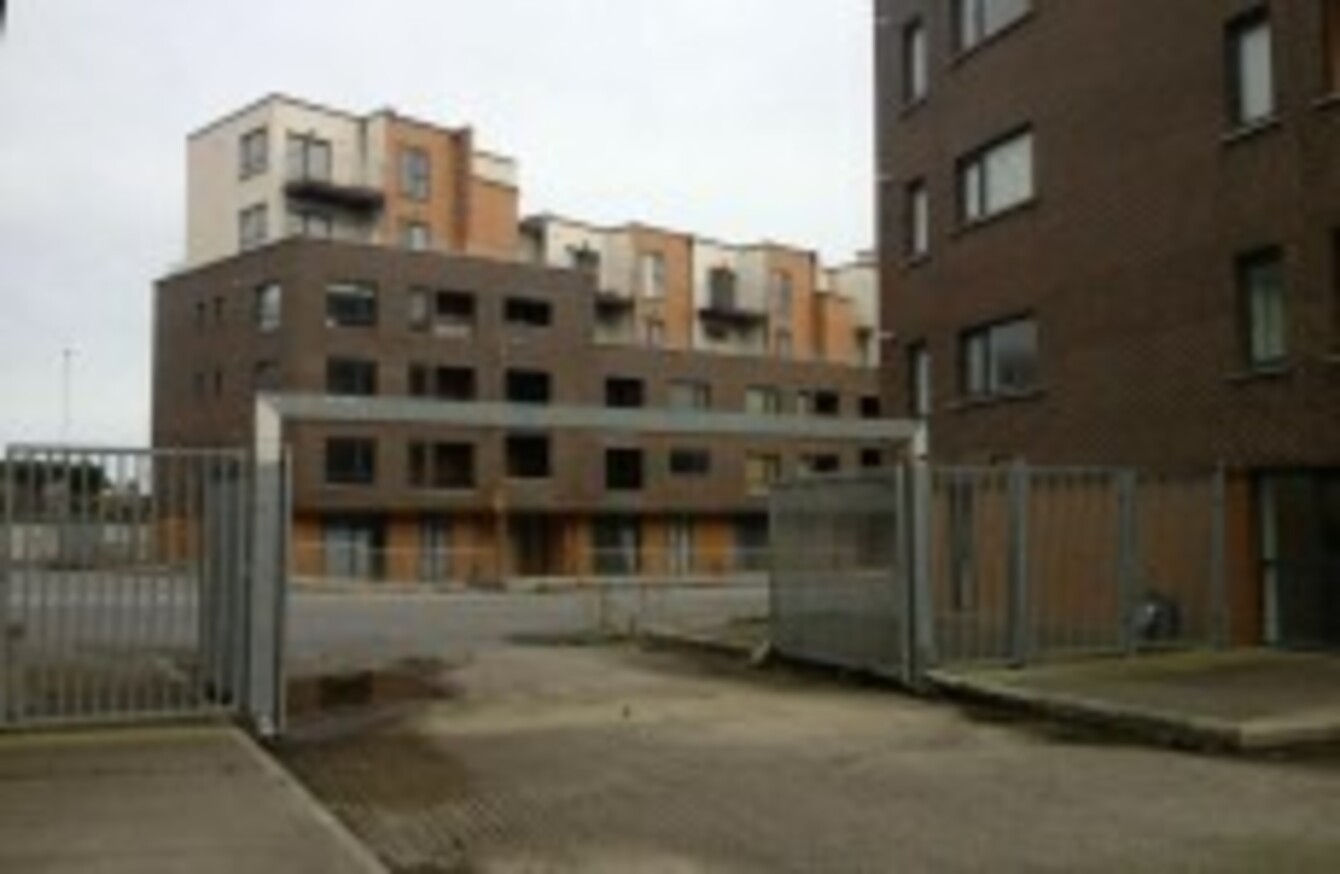 Residents have been evacuated from Priory Hall since October 2011.
Image: Support The Priory Hall Residents
Residents have been evacuated from Priory Hall since October 2011.
Image: Support The Priory Hall Residents
Update 2.07pm
ENVIRONMENT MINISTER PHIL Hogan has asked senior officials in his department to initiate dialogue with stakeholders in the Priory Hall debacle and to report to government within three weeks.
In a statement this afternoon, Hogan said that the situation that former residents at the north Dublin apartment complex find themselves in is "unacceptable" and acknowledged that a mediation process involving a former judge had not identified a possible conclusion.
"I have become aware recently that, regrettably, the resolution process under Judge Finnegan has not identified a basis on which the parties could agree to bring to a conclusion the various matters at issue at Priory Hall," Hogan said today.
He has asked officials to meet with Dublin City Council, the Irish Banking Federation, NAMA, former residents and other stakeholders and to report back to government within 21 days with "a proposed resolution".
Hogan continued: "The most pressing need is to identify a solution to the unacceptable position in which the former owner-occupiers find themselves."
He added: "The full resolution of the Priory Hall situation is the ultimate goal. However, after two years in personally very difficult circumstances, it is vital that the former residents are facilitated in as timely a manner as possible in getting on with their lives.
"I have set down a short period of time to reach conclusions and I would urge all parties to work together constructively."
No meeting
Earlier resident said no meeting had yet been scheduled between the Department of Environment and Priory Hall residents despite press reports that such a meeting was planned for today.
A spokesperson for the department told TheJournal.ie that it had been hoped that a meeting would take place but that it had been put off to allow for the conclusion of behind the scenes discussions.
The department would not comment on the nature of the discussions but said that it involved a number of parties.
A spokesperson for the Priory Hall Residents Committee said that he too had read press reports of a meeting with the department scheduled for today but said "we haven't had any contact from them yet".
#Open journalism No news is bad news Support The Journal

Your contributions will help us continue to deliver the stories that are important to you

Support us now
Graham Usher said that the group was  was pleased with some of the answers given by AIB at the Oireachtas Finance Committee a fortnight ago, with positive signs from also from PTSB:
My understanding is that AIB are moving on that and they are committed to doing something fairly quickly. We've been advised that they will be getting in contact with customers over the next couple of weeks.
Reports in the Sunday Business Post over the weekend suggested that state funding could form part of a debt resolution deal between banks and residents.
Supreme Court
The Supreme Court is next month set to hear an appeal by Dublin City Council (DCC) into a judgement that it had to pay for temporary accommodation for the Priory Hall residents.
Hogan said that current court proceedings are contributing to a delay in meeting residents but Usher said that the DCC's case should halt progress.
"While the Supreme Court appeal about temporary accommodation is important, the issue with the mortgages and the long-term solution about what happened isn't before the courts so I don't see any reason why things can't move with that," he said.
- additional reporting Hugh O'Connell