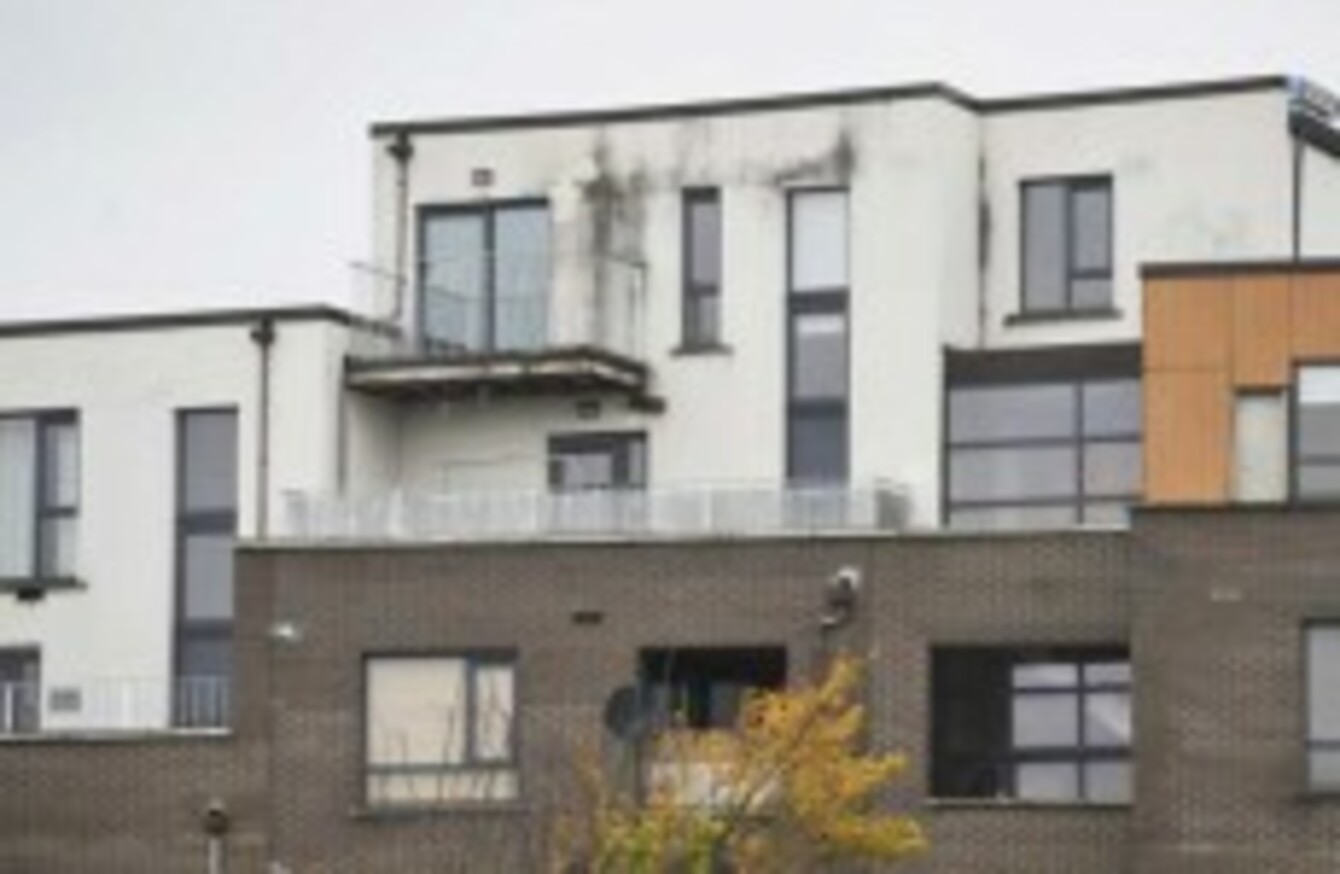 Works continue at the Priory Hall apartments to ensure they are safe for when residents return.
Image: Photocall Ireland
Works continue at the Priory Hall apartments to ensure they are safe for when residents return.
Image: Photocall Ireland
A SPOKESWOMAN FOR the Priory Hall residents has told TheJournal.ie that she hopes to move out of the hotel she has been staying in as early as tomorrow.
The move has been made possible as Dublin City Council has offered some residents alternative housing arrangements.
Occupants of the Donaghmede complex's 187 units were forced to leave their homes last month amid fears over fire safety at the development, which was constructed by the Coalport Building Company.
The spokesperson said she signed the temporary convenience lease for the Clongriffin home today but will not receive the keys until tomorrow.
Other residents have been offered properties in Belmayne and Clarehall.
"I am not sure what the place will be like but I am just happy to be moving out of the hotel," she told TheJournal.ie.
We will know more tomorrow but I am just sick of living in a hotel."
Residents had been staying in the Regency Hotel in Whitehall and Bewley's Dublin Airport Hotel. Overall, about 250 occupants were forced to leave the Donaghmede complex but some have made their own alternative living arrangements.
One displaced inhabitant told TheJournal.ie that she was delighted to hear she had received a furnished apartment as some of the other units are only partially furnished while others are totally unfurnished.
Earlier today, RTÉ reported that 37 of the 42 alternative properties were provided by NAMA. They will be provided to owner-occupiers only.
The decision by Dublin City Council was welcomed by Labour TD for Dublin North East Tommy Broughan.
However, he added that some residents have concerns about the location and allocation of the apartments.
"I was outside the DCC Clongriffin office today with residents as they prepared to meet Dublin City Council and at least one owner-occupier resident was very unhappy with the location of the apartment he had been allocated," he explained. "There was also disquiet with the manner of allocation of the apartments with residents forced to queue on the street rather than access keys and other documents through an appointment system."
Residents also remain worried about the mortgages on their Priory Hall homes.
According to RTÉ, works at the apartment block are due to complete at the end of November, at which time the temporary leases will expire.