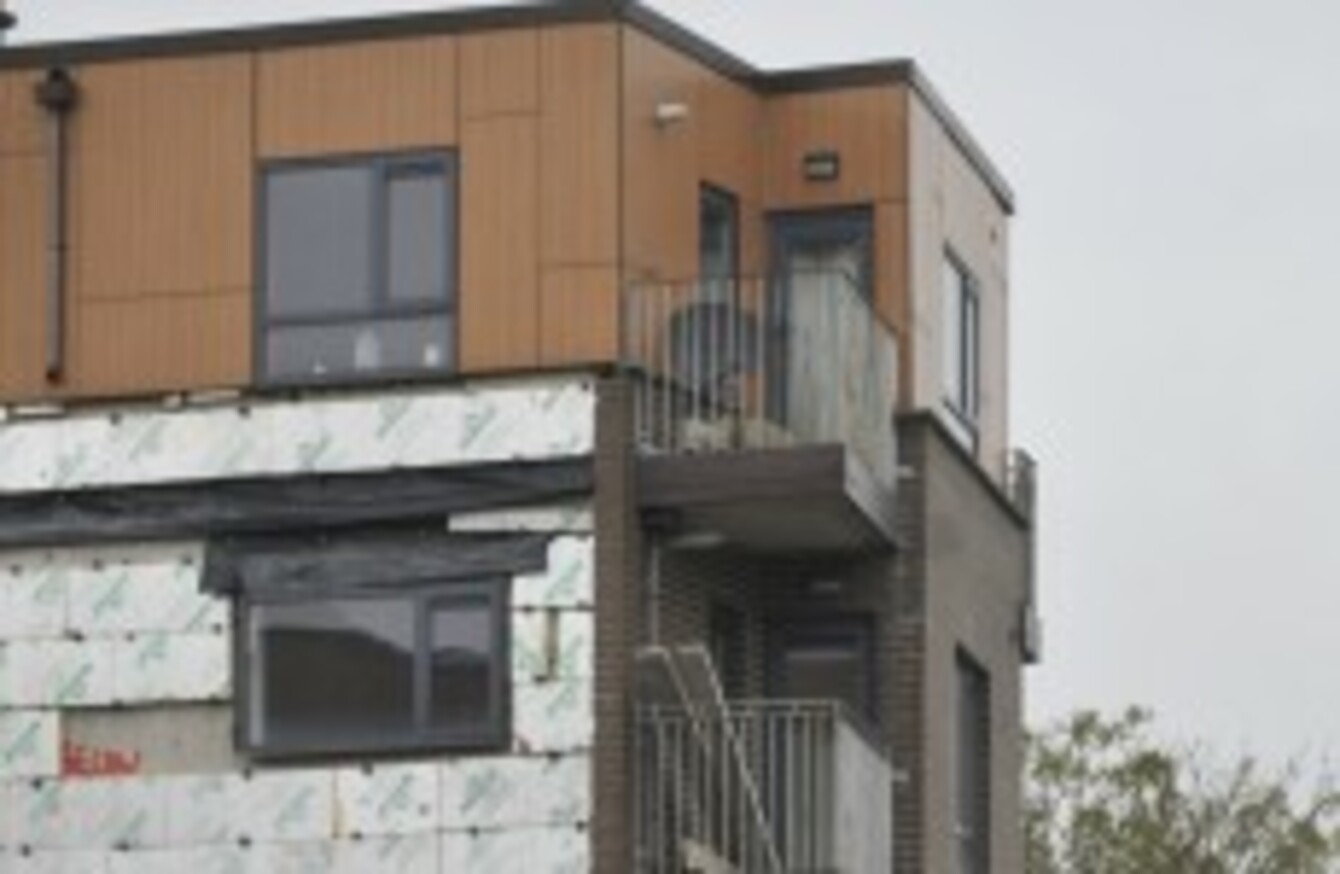 Priory Hall, Dublin.
Image: Sasko Lazarov/Photocall Ireland
Priory Hall, Dublin.
Image: Sasko Lazarov/Photocall Ireland
PRIORY HALL RESIDENTS say they have been unofficially approached by the government and told they are getting involved in the debacle residents find themselves in with the banks.
Speaking to TheJournal.ie, Priory Hall spokesperson Graham Usher said that they had not been approached on an "official capacity" but understand that talks are going to take place. "We don't know what parties are going to be involved as of yet, but we want to be a part of them either way," he said.
Debt forgiveness
It was reported in the Sunday Business Post today that state funding is likely to part of any deal struck over Priory Hall. The report stated that Minister Phil Hogan was pressing the Irish Banking Federation for some sort of debt forgiveness for the residents.
Mr Usher said he was aware of this, but that a lot of the particular details he was reading about for the first time in the newspapers.
"We are expecting things to move quite quickly now," he said.
Banks
Priory Hall residents are concerned about the various ways  in which Priory Hall is being dealt with. During the Oireachtas Finance Committee banking hearings, residents heard that AIB was planning to deal with their Priory Hall mortgage holders, which brought into the question whether the mediation process had collapsed or not.
Permanent TSB said they would pursue a similar course of action, while Ulster Bank said they would review each customer's position "on a case-by-case basis".
Minister Hogan maintained he could not step in until the court process is at an end, adding that he was awaiting a report by Justice Joseph Finnegan on the matter. However, Justice Finnegan told residents that he had done all he could in the matter.
'There is no report'
Residents said they were very concerned that the minister didn't seem to know what was going on. Today, Mr Usher still maintained that "there is no report" to wait for.
He added that their position as it stands is that they want their mortgages transferred to new properties and families to be put into new homes as soon as possible.