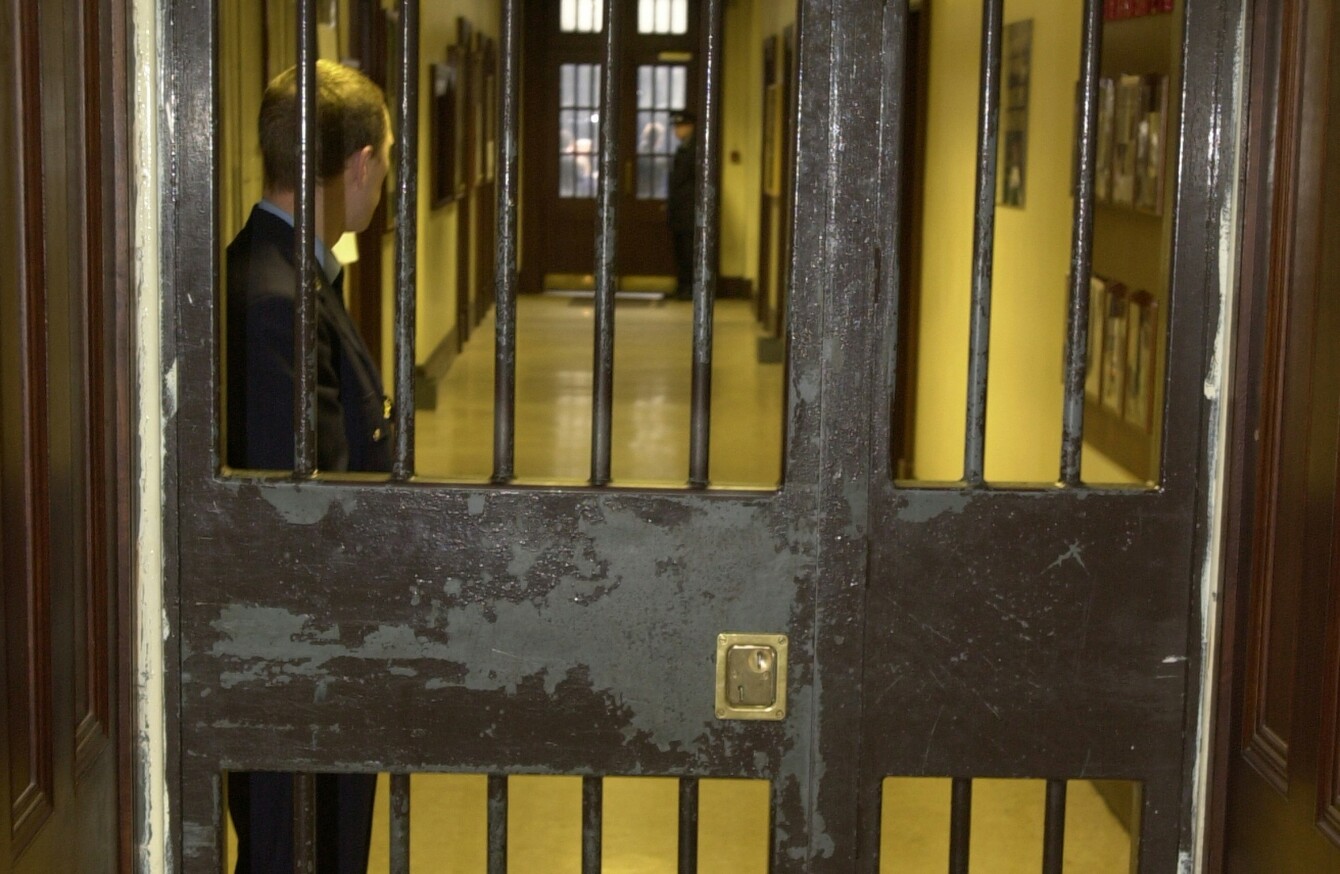 Image: Eamonn Farrell/Photocall Ireland
Image: Eamonn Farrell/Photocall Ireland
VOTERS ACROSS THE country are heading to the polling stations today, but some votes were already cast before this morning.
On the islands, polling stations opened yesterday and in Irish prisons, inmates filled in their ballots which were then posted over the past couple of days.
The most recent figures, for the Children's Referendum in 2012, indicated just 8% of the prison population, or 342 people, availed of their vote at the time.
Turnout for that vote nationally was also low, at 33.5%. But, in general, only one in five prisoners who have registered actually end up voting.
Deciding not to vote
In each individual prison, voting is carried out in the office of the governor who acts as returning officer. Prisoners are registered ahead of time in the constituency they lived in before they were jailed and their ballot papers are posted after they fill them in.
The voting ban on inmates in British prisons has been a source of controversy over the last number of years, with the European court of justice ruling last year that it was unlawful.
In Ireland – where they can vote – most prisoners decide not to, despite what the Irish Prison Service (IPS) describes as "considerable efforts" to facilitate                      voting.
This week, the IPS facilitated a small focus group of prisoners at Wheatfield Prison in Clondalkin, which usually has the highest number of inmates registered to vote, to answer questions from TheJournal.ie.
Most of those who decided not to vote in this election, said they have "little interest in the issues or candidates". Others said they would prefer to use their time studying or working in the prison, rather than voting.
When asked whether they would vote if they were not in prison, most said they would, though they did note it was far easier for them to vote in the prison.
Disenfranchised
A prison service spokesperson said prisoners usually get their candidate information from media sources such as TV, radio and newspapers. They said this is one of the reasons why access to televisions in particular is so important in prisons, as most inmates watch the news every day.
"Prisoners are very much isolated from society and the importance of television, radio and newspapers cannot be underestimated in keeping contact with their local community and society in general," the spokesperson said.
#Open journalism No news is bad news Support The Journal

Your contributions will help us continue to deliver the stories that are important to you

Support us now
"In Wheatfield the turnout is always quite high among those registered. The main issue that we have is that a prisoner may register in November and then be transferred or released," they explained.
As registration only takes place once a year the population may be totally different come election time. With regard to the supplementary register, you only have a two-day window to after the election is called to get the forms out and return the completed forms to the council.
The most common issue prisoners in the focus group said they would like to see addressed by the next government is their access to work when they get out of prison.
They were concerned about the difficulties in finding employment with a prison record.
This is not an area of policy any candidate in the election was campaigning on and it is unlikely to be a priority for the next government.
The spokesperson said it was not a case of prisoners not voting because they were in prison – their disenfranchisement runs deeper than that.
For the most part, they come from low social economic groups, they're poorly educated – they're disenfranchised in their communities before they come to prison. Those prisoners wouldn't vote in their communities.
"They're not marginalised because they're prisoners, they were already marginalised."