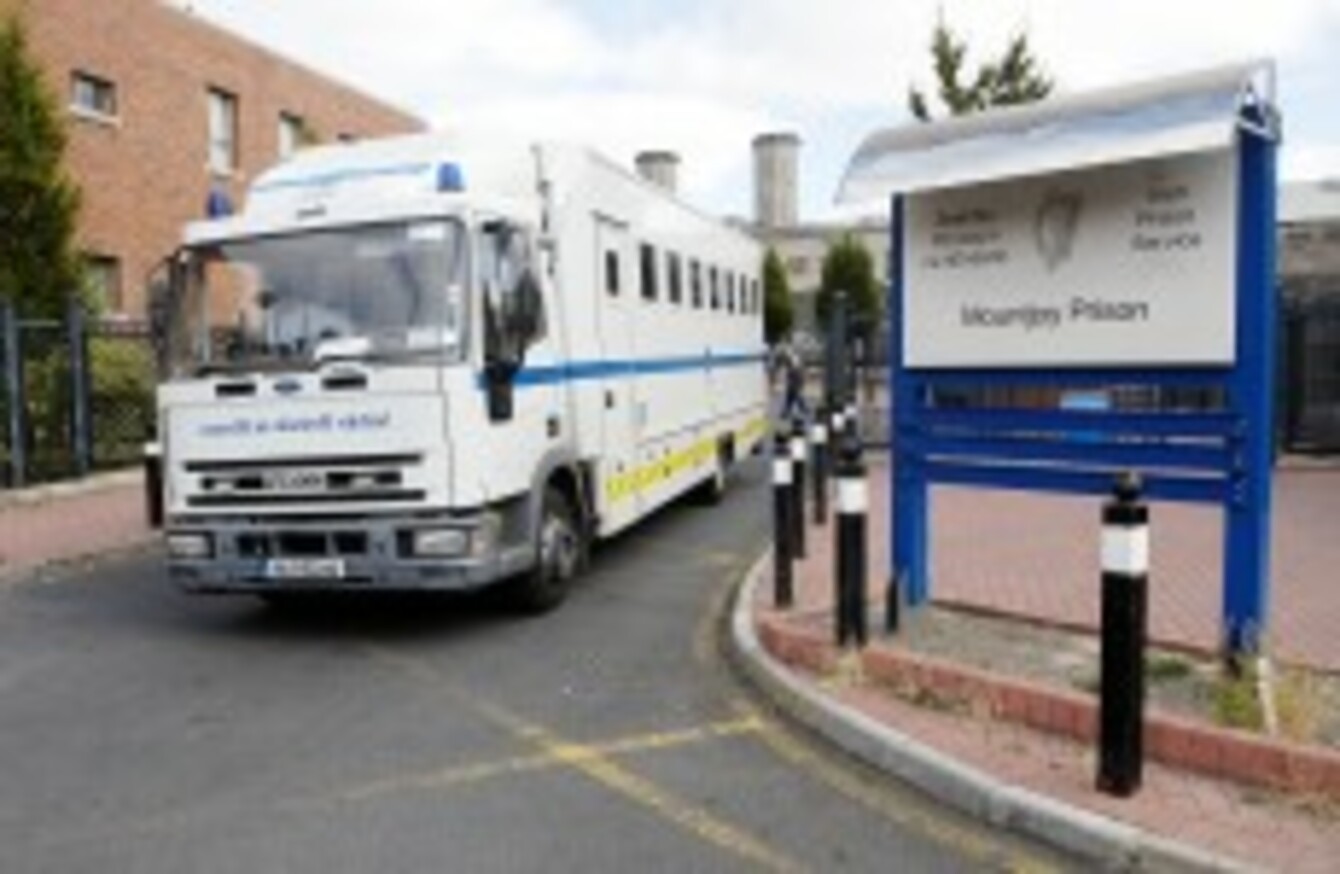 Image: Graham Hughes/Photocall Ireland
Image: Graham Hughes/Photocall Ireland
THERE WERE OVER 3,100 people serving prison sentences in Ireland's prisons in the middle of last week.
The figures released to the Dáil by Justice Minister Frances Fitzgerald show that a further 492 prisoners were in custody.
Responding to the parliamentary question from TD Bernard Durkan, Fitzgerald said that there were 3,661 prisoners in custody. Of this, a total of 3,169 were serving prison sentences.
Durkan also asked the areas in which prisoners were trained in order to make them less likely to re-offend. Fitzgerald said that there was a host of courses.
"The Irish Prison Service provides to those in custody a wide range of rehabilitative programmes that include education, vocational training, health care, psychiatric, psychological, counselling, welfare and spiritual services, which have the dual purpose of providing prisoners with purposeful activity while serving their sentences and encouraging them to lead non-offending lives on release.
"These programmes are available in all prisons and all prisoners are eligible to use the services.
"The Irish Prison Service has also been expanding the number of accredited courses and opportunities available to prisoners in work training in recent years.
She added that almost half of prisoners had been taking up education at the last check.
I can inform the Deputy that figures that the latest available figures (22/11/14 – 28/11/14) show that an overall total of 1,816 offenders participated in Education activities which represents almost 48% of the prisoner population at that time.
"Similarly an average of 1,051 prisoners engaged in vocational training activities each day in November and this represents 28% of the average prison population in that month. It should be noted that a prisoner may participate in more than one activity."