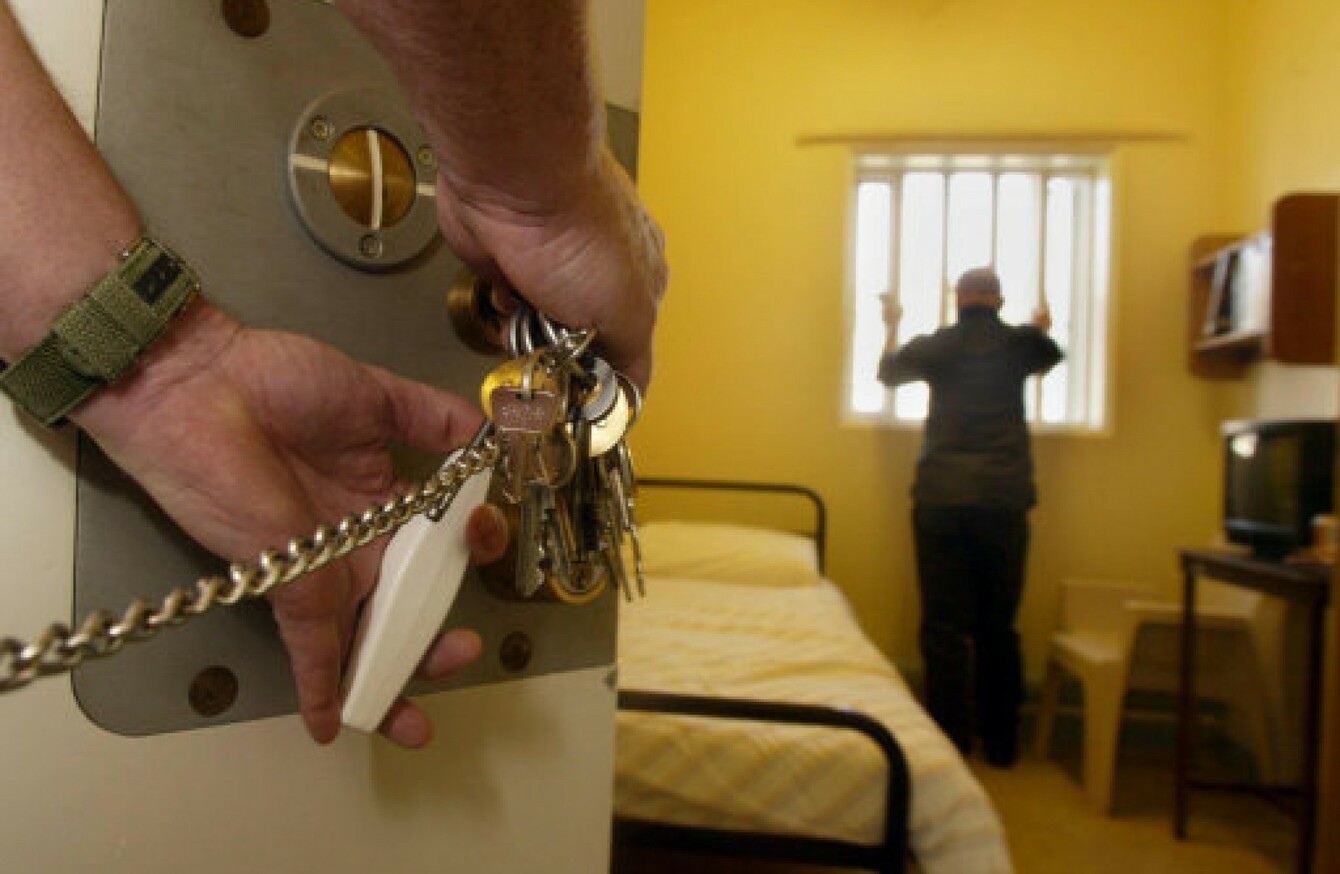 Image: PA Wire/Press Association Images
Image: PA Wire/Press Association Images
PRISON OFFICERS WHO are attacked by prisoners and are not able to return to work when their sick pay runs out are being left 'on the breadline'.
Speaking at the Prison Officers' Association Conference, general secretary John Clinton said:
"The difficulties here are a prison officer in those circumstances still has their normal family bills, their mortgage and their bills for their electricity, to keep their children at school, their normal family life bills.
"But their wages have been cut down to a minimum level and you may also have to pay for private treatment such as cognitive behaviour therapy or whatever you need to get back to work which is an impossibility if you are on that type of money. It is a vicious circle going around and around.
Not everybody is going to go into work, open up a cell door on a Monday morning and get hit with a knife in the back of the head. That doesn't happen to all civil servants.
Clinton explained that after serious assaults there can be "all sorts of complications including psychological damage" adding that, "after a 12 month period your sick pay just cuts – it stops and you are put onto either the social welfare of a pension rate of pay, whichever would match the service you have".
Official figures show that there were 91 assaults on officers last year which is approximately two per week.
President of the Prison Officers' Association Stephen Delaney said, "Prison life has become one of appeasement of the offender while prison officers continue to be the subject of vicious assaults.
In the past year several prison officers who were seriously injured and unable to return to work; on the advice of the Chief Medical Officer – had their pay cut and consequently were unable to pay their household or medical bills.
"No state employee should end up on the breadline because they have been viciously assaulted at work and are unable to return in the short term. This is a disgraceful situation."
Clinton added, "This needs to be addressed. Prison officers need to be fully supported after horrific assaults at work, not be let down by the State."
We'll be reporting from this year's Prison Officers Annual Delegate Conference in Athlone, so keep an eye out and follow @CliodhnaRussell for updates.