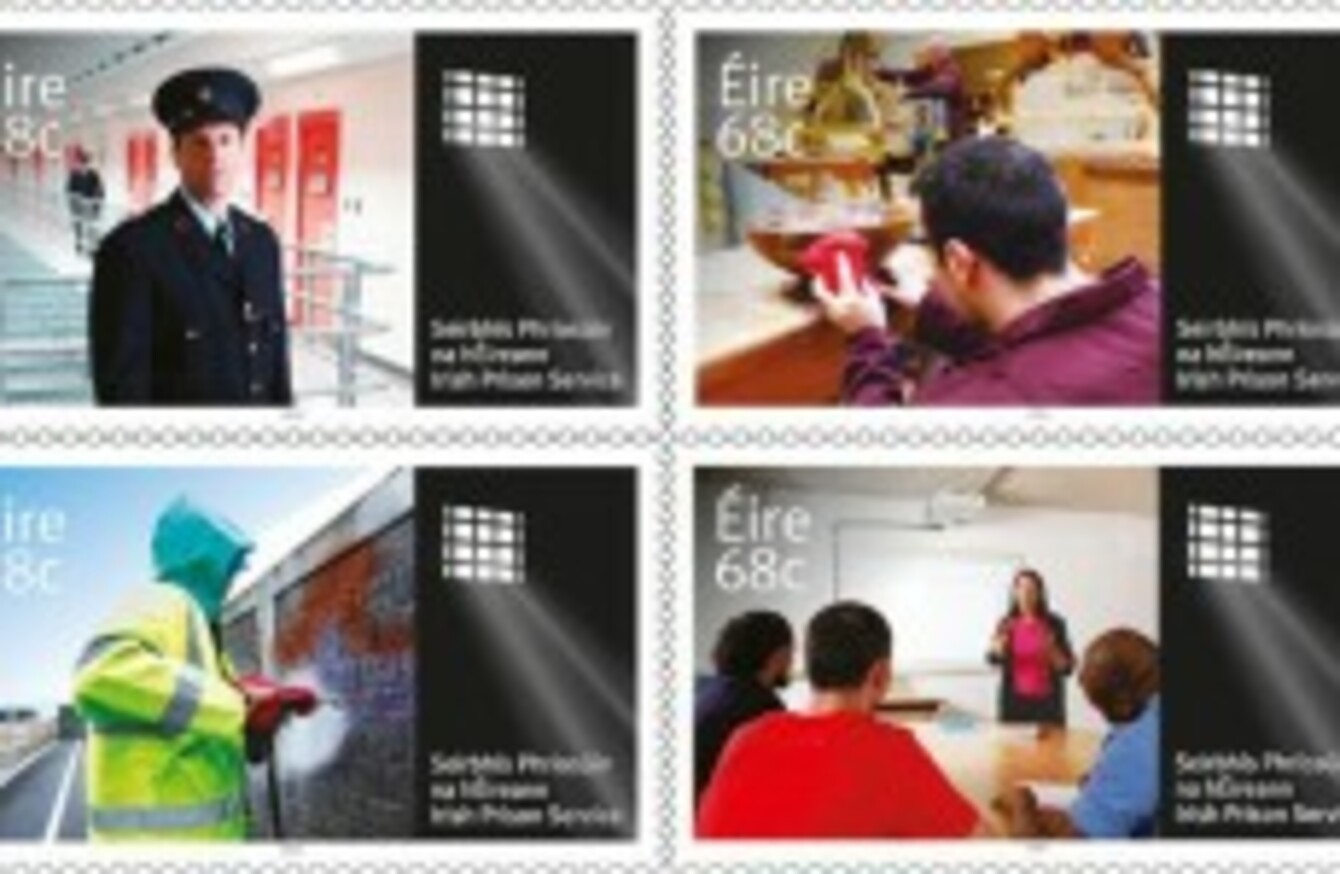 Image: An Post
Image: An Post
AN POST HAS issued a new set of stamps to celebrate the Irish Prison Service.
The stamps, which look at different aspects of agency's work, were unveiled by Minister of Justice Frances Fitzgerald. The stamps,designed by Zinc Design Consultants, depict work in care and custody, rehabilitation restorative justice and education.
Fitzgerald said the stamps are "worthy recognition of the work and service provided by all of you who work behind the walls of our prison".
Also speaking at the launch, director general of the Irish Prison Service, Michael Donnellan, said:
This collection honours every member of staff of the Irish Prison Service and highlights that [it] is not simply a collection of institutions made up of high walls and secure doors but is made up of the men and women of the Service.
Each year An Post issue a programme of commemorative stamps on behalf of the Irish Government. The programme typically comprises of around 35 stamps covering 18 different topics. The run of stamps for 2014 has so far honoured the Irish Citizens Army, playwright Brendan Behan, the Home Rule Act of 1914 and Irish viking heritage.
Later this month, a run of stamps will be issued to honour the late Derry poet Seamus Heaney who passed away last year. An Post are currently accepting suggestions from the public on stamps to be issued during 2016.