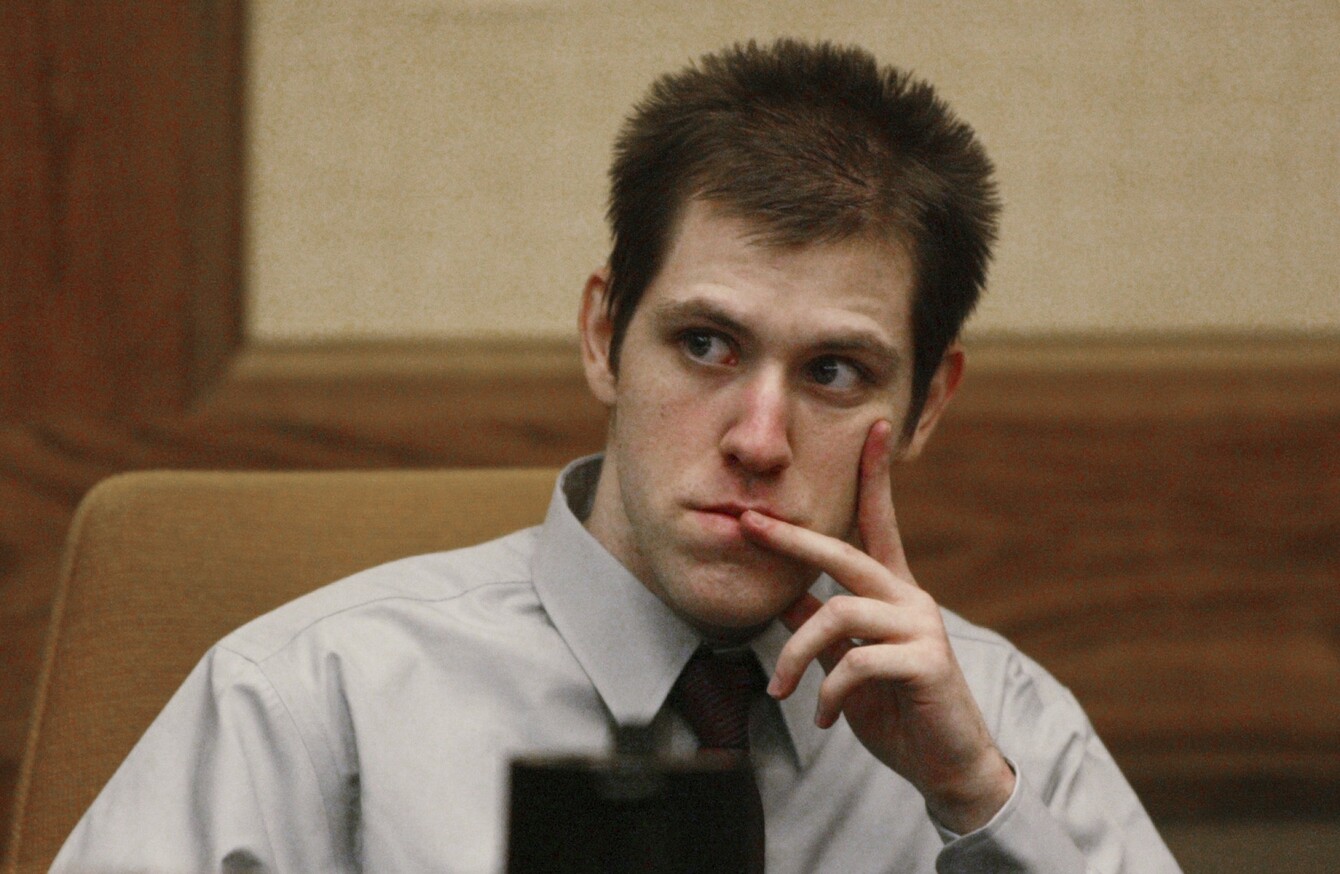 William Morva, pictured during his trial in 2007, is due to be executed tomorrow.
Image: Matt Gentry AP/PA Images
William Morva, pictured during his trial in 2007, is due to be executed tomorrow.
Image: Matt Gentry AP/PA Images
TWO TOP UN rights officials added their voices today to a growing chorus of appeals to Virginia's governor to spare the life of a mentally disturbed man found guilty of killing a police officer and prison guard.
Defenders of 35-year-old William Morva say his fragile psychological condition should preclude his execution, scheduled to take place tomorrow through lethal injection.
His case has reopened the debate in the United States about the execution of mentally unstable prisoners.
"We are deeply concerned about information we have received indicating that Mr Morva's original trial did not meet fair trial safeguards, which include reasonable accommodation in all stages of the process, and may therefore have breached international standards," said UN Special Rapporteurs on summary executions, Agnes Callamard, and on right to health, Dainius Puras.
"We are concerned at Mr Morva's deteriorating psychosocial condition. The denial of reasonable accommodation in detention can be considered a form of discrimination against him because of his mental health condition," the UN experts added.
Morva, who holds both US and Hungarian citizenship, had originally been jailed for attempted armed robbery, but in 2006 he escaped from a Virginia prison hospital, beating up a deputy and taking his pistol, which he used to kill a guard.
He then shot dead another sheriff's deputy a day later during the manhunt close to the campus of Virgina Tech. Both slain officers were fathers of young children.
Morva was sentenced to death in 2008, even though two psychologists had diagnosed him with a severe mental disorder similar to schizophrenia.
His supporters say that Morva had long suffered from psychological delusions which render him incapable of understanding the consequences of his own actions, and that jurors were not given an accurate picture of his mental state during his trial.
During his trial he used the assumed name of Nemo instead of what he called his own "slave name," and told the court, "You may kill me, that's guaranteed. There are others like me, and some day they're going to get together, and they're going to sweep over your civilization and wipe these smiles off your faces."
Various rights groups, including the ACLU, have called for a stay of execution in Morva's case, but the final decision rests with Virgina governor Terry McAuliffe, a Catholic who has spoken out against the death penalty but who has allowed executions to take place on his watch.