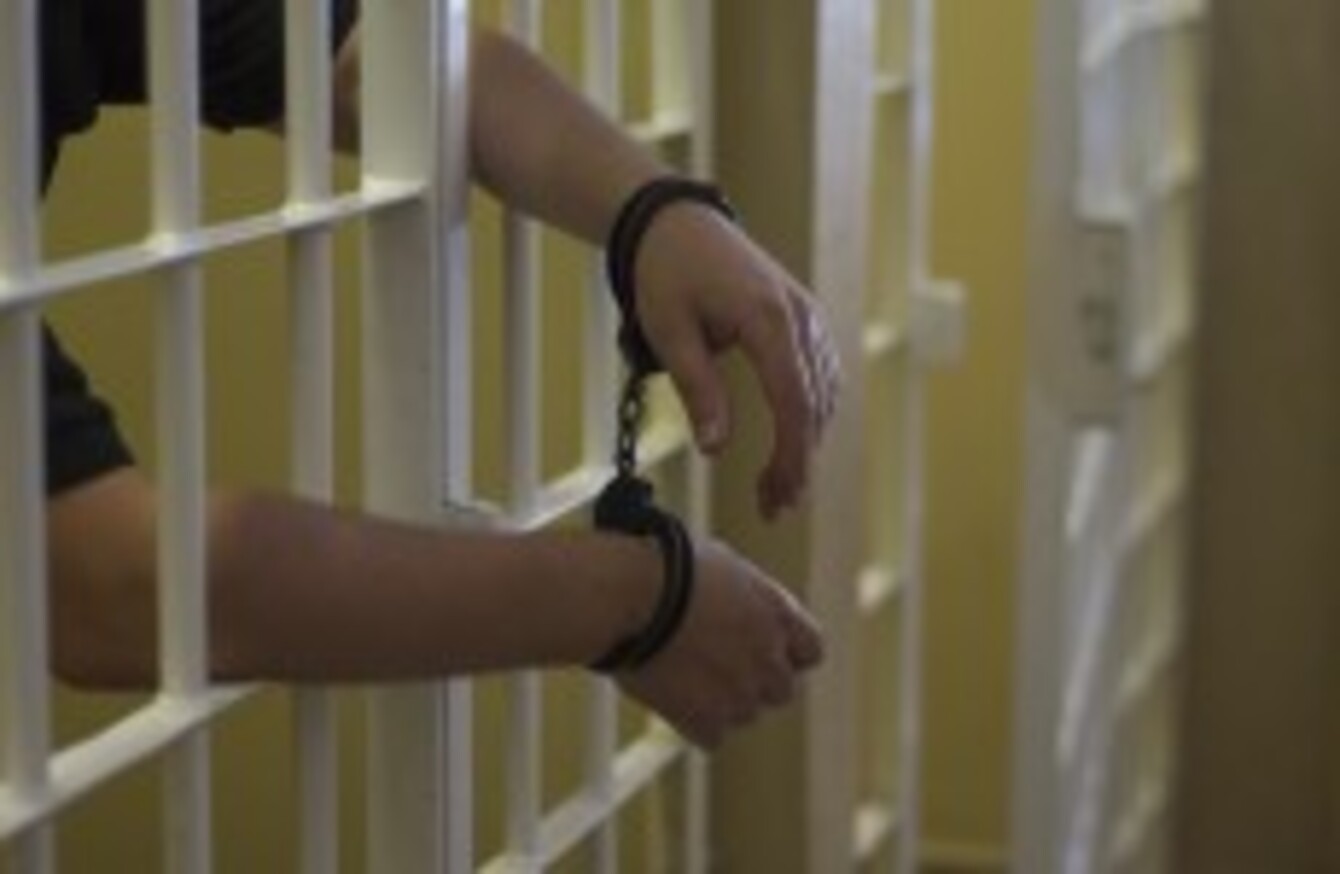 Image: Shutterstock
Image: Shutterstock
A PRISONER TOOK his own life nine days after he was transferred to Cork Prison as a punishment.
The 25-year-old from Munster was a year and a half into a six year sentence at Portlaoise Prison when he was moved to Cork Prison after an altercation with other prisoners on 1 May 2013.
He was found hanged in his cell on 10 May 2013, and a report by the Inspector of Prisons into his death was published this week.
The report found that the prisoner had a history of depression and alcohol abuse, and had reported feelings of depression for some weeks before his death.
The prisoner had also been bullied while in jail. He told one doctor that he received threatening letters under his cell door, and the doctor noted that there "seems to be a little element of bullying on [the] landing".
His family raised concerns after what they said was a serious deterioration in his mental condition after he was transferred to Cork Prison.
His partner told the Inspector of Prisons that the prisoner had seemed happy in Portlaoise. He would always have sweets for his children when they visited and spoke highly of the prison officers. She said that he appeared "to be filling his time well and doing things. He was always clean and had clean clothes on during visits".
However, when his father and a sister visited him on 4 May in Cork Prison, they became concerned for his mental health. His father said the prisoner didn't look like himself but "looked like he was sleeping rough".
The family were so concerned that they asked to speak to the prison governor, and then contacted their solicitor.
Their concerns were echoed by the man's partner when she visited on 8 May, two days before he took his own life.
She said that he "had lost an enormous amount of weight, he looked like he had not showered in days, [his] hair was standing out, unshaven, teeth yellow". She said he didn't speak to their children but "appeared sleepy, as if he was not there, just blank".
She too asked to meet the governor of the prison to express her concerns.
The report notes that on the day he died, the prisoner had been checked frequently throughout the day. The last time he was checked was at 2.10pm. Ten minutes later, he was found hanging in the cell by a prison officer.
In the report, Judge Michael Reilly noted that the prisoner had been on and off the medication he had been prescribed for depression.
He recommended that CCTV should be installed in all areas of prisons, as he had been unable to get footage of what happened on the afternoon when the prisoner died; instead he had to rely on testimony from witnesses.
Judge Reilly also strongly criticised the condition of the part of the prison when the prisoner was being held, which accommodates vulnerable inmates, as well as ones who are being punished.
"This is a forbidding place for vulnerable prisoners," he wrote.
"It is not fit for purpose even for prisoners on punishment, but it should certainly not be used for vulnerable prisoners such as in [this] case".
He also called on prison management to be sensitive to the feelings of family members when telling them about the death of loved ones.
The family of the prisoner had raised questions about why they were told about the death over the phone rather than in person.