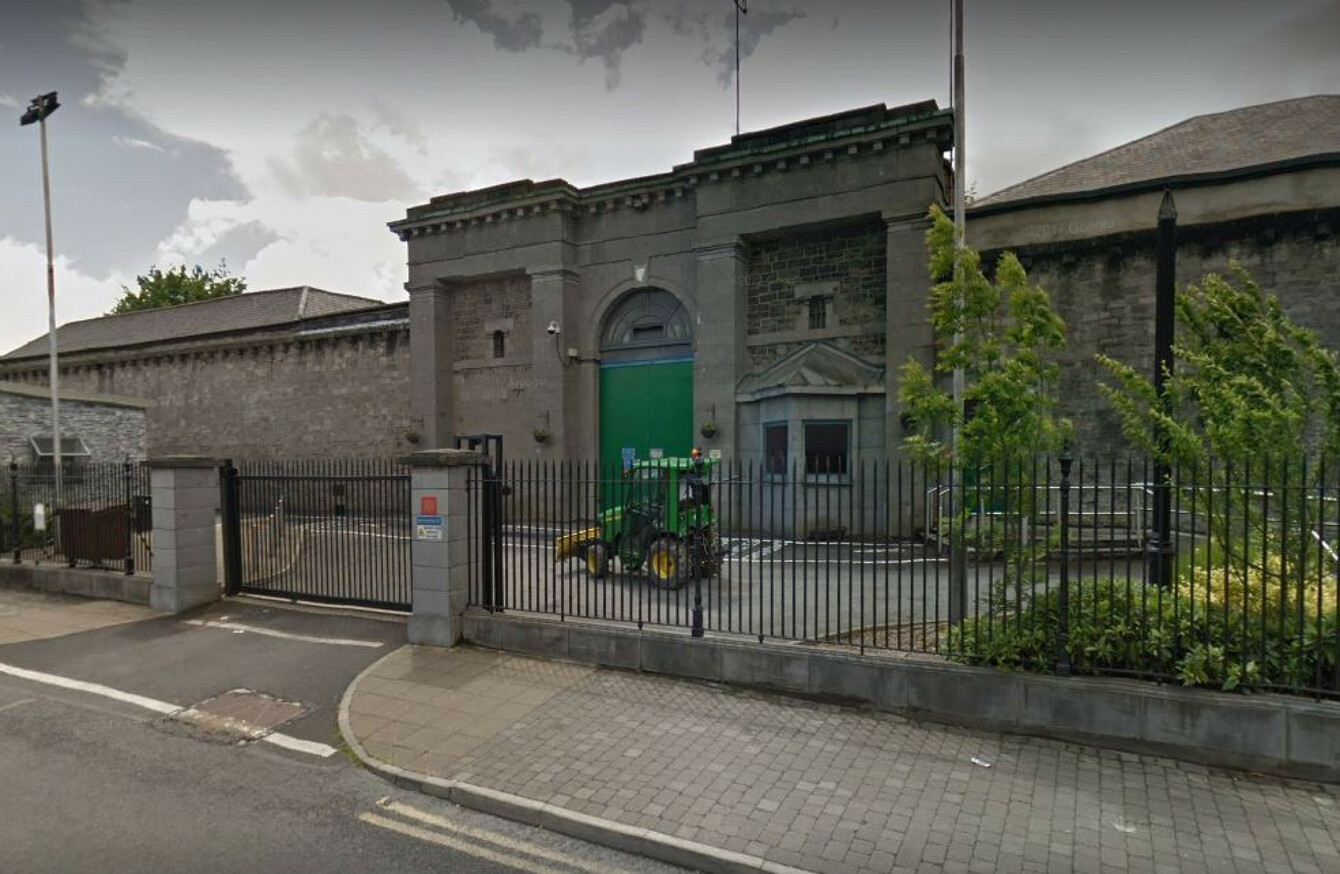 Image: Google Maps
Image: Google Maps
THERE HAVE BEEN 3,438 cases in the past three months where prisoners were forced to sleep on the floor in Irish jails.
The situation is worst in Limerick Prison, with over 1,500 cases alone of prisoners on mattresses placed on floors between November and January.
The figures were released by Minister for Justice Charlie Flanagan after a parliamentary question from Independents 4 Change TD Clare Daly in the Dáil.
In a previous answer covering the period of April to July last year, there were 4,719 prisoner nights spent on mattresses on a floor.
That equates to roughly 1,180 a month for that period, compared to 1,146 in the last three months, meaning that overcrowding remains a consistent problem for a number of prisons. 
There are six prisons where they wasn't enough beds for prisoners in the period covering November, December and January – Cloverhill Remand Prison, Midlands Prison, Castlerea Prison, Cork Prison, Wheatfield and Limerick Prison.
"I am further advised that in the remaining six prisons, no prisoner slept on the floor," Flanagan said.
The most overcrowded is Limerick Prison, where there were 1,162 cases where men slept on the floor in the past three months, and 404 involving women. There was no night over this period where there wasn't at least one prisoner sleeping on the floor in the prison.
Next is Cloverhill, with 900 cases. Midland Prison had 509, while Cork had 189.
There were 272 cases of this in Castlerea Prison and then two prisoner nights spent on floors in Wheatfield.
Flanagan said that it was incumbent on prisons to accept prisoners into their custody if it has been so decided by the courts, but added that his officials worked closely with prison governors to try to reduce prison overcrowding.
"The Irish Prison Service therefore has no control over the numbers committed to custody at any given time," he said.
My officials in the Irish Prison Service work closely with the Governors of affected prisons to alleviate capacity issues, by identifying prisoners who may be suitable for transfer to other prisons or prisoners who may be suitable for structured early release.