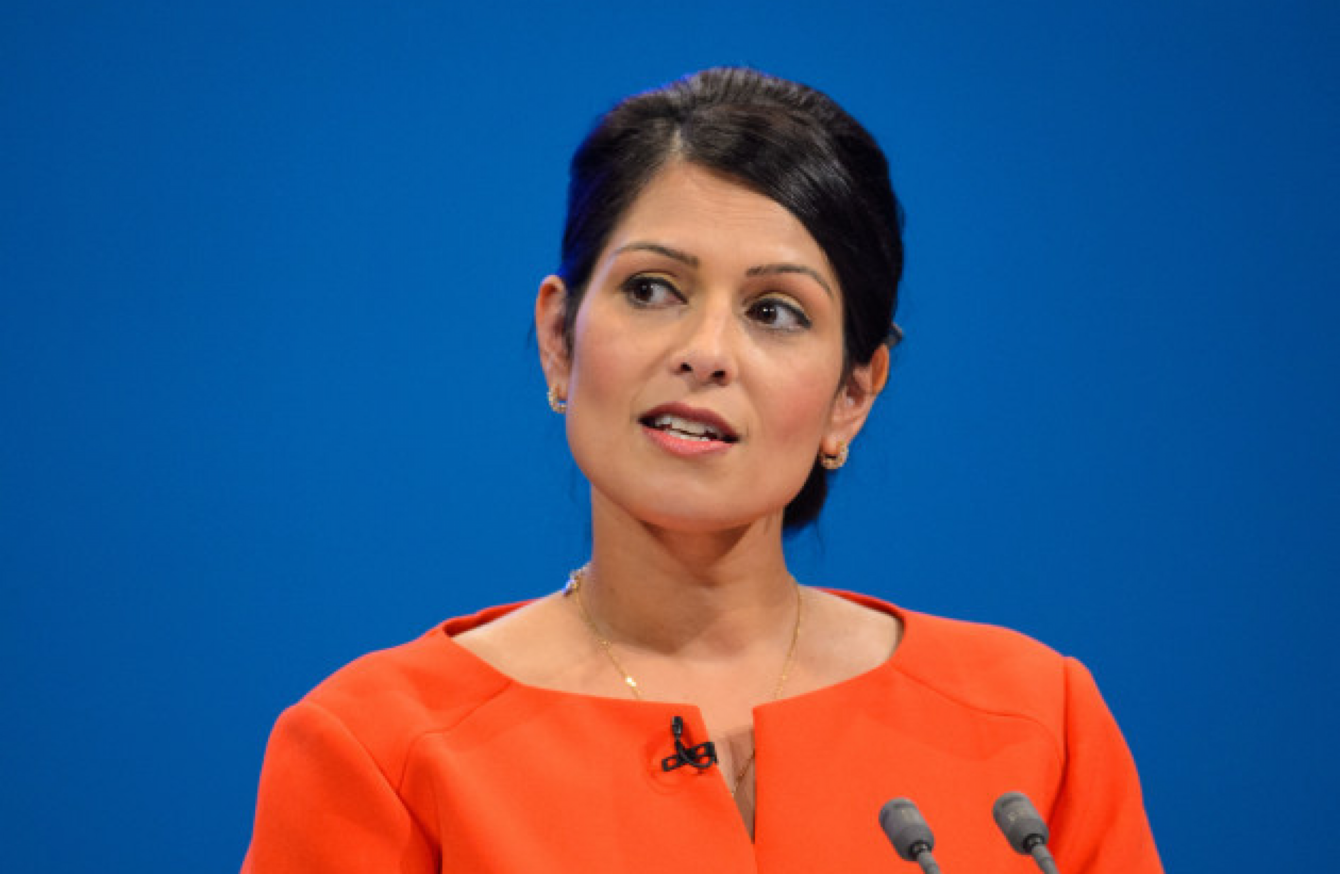 Priti Patel gives a speech during the Conservative Party Conference.
Image: Empics Entertainment via PA Images
Priti Patel gives a speech during the Conservative Party Conference.
Image: Empics Entertainment via PA Images
UK INTERNATIONAL DEVELOPMENT Secretary Priti Patel has resigned.
Patel was confirmed to have offered her resignation to Theresa May in an official letter released by 10 Downing Street this evening.
It had emerged that Patel held 12 meetings with Israeli groups and officials, including Prime Minister Benjamin Netanyahu, while she was on holiday in the country in August.
These meetings didn't follow correct government procedure, as she hadn't told the prime minister or her colleagues about it beforehand.
May summoned Patel back from a trip to Africa to explain her talks with Israeli politicians and officials, in which she reportedly raised the possibility of Britain diverting aid to the Israeli army.
Patel had apologised on Monday for holding the meetings — including with Israeli Prime Minister Benjamin Netanyahu — during a family holiday to Israel in August, without notifying the Foreign Office or Downing Street in advance.
Patel wrote in her letter that there had been a "number of reports about my actions and I am sorry that these have served as a distraction."
May accepted Patel's resignation, replying in a letter that "the UK and Israel are close allies, and it is right that we should work closely together. But that must be done formally."
She added:
When we met on Monday, I was glad to accept your apology and welcomed your clarification. Now that further details have come to light, it is right that you have decided to resign and adhere to the high standards of transparency and openness that you have advocated.
So what exactly happened?
Between the 13 and 25 August, Patel traveled to Israel for what was framed as a holiday. She attended 12 separate events during her visit, which included a meeting with Prime Minister Benjamin Netanyahu to discuss collaboration between the two countries.
The other events comprised meetings with Israeli ministers, businesses and charities to discuss collaborations and "prospects of partnership work".
When the news about the 12 meetings broke last week, Patel insisted in an interview with the Guardian that Foreign Secretary Boris Johnson "knew about the visit". After some back and forth over this, her department was later forced to clarify the statement, saying "the foreign secretary did become aware of the visit, but not in advance of it".