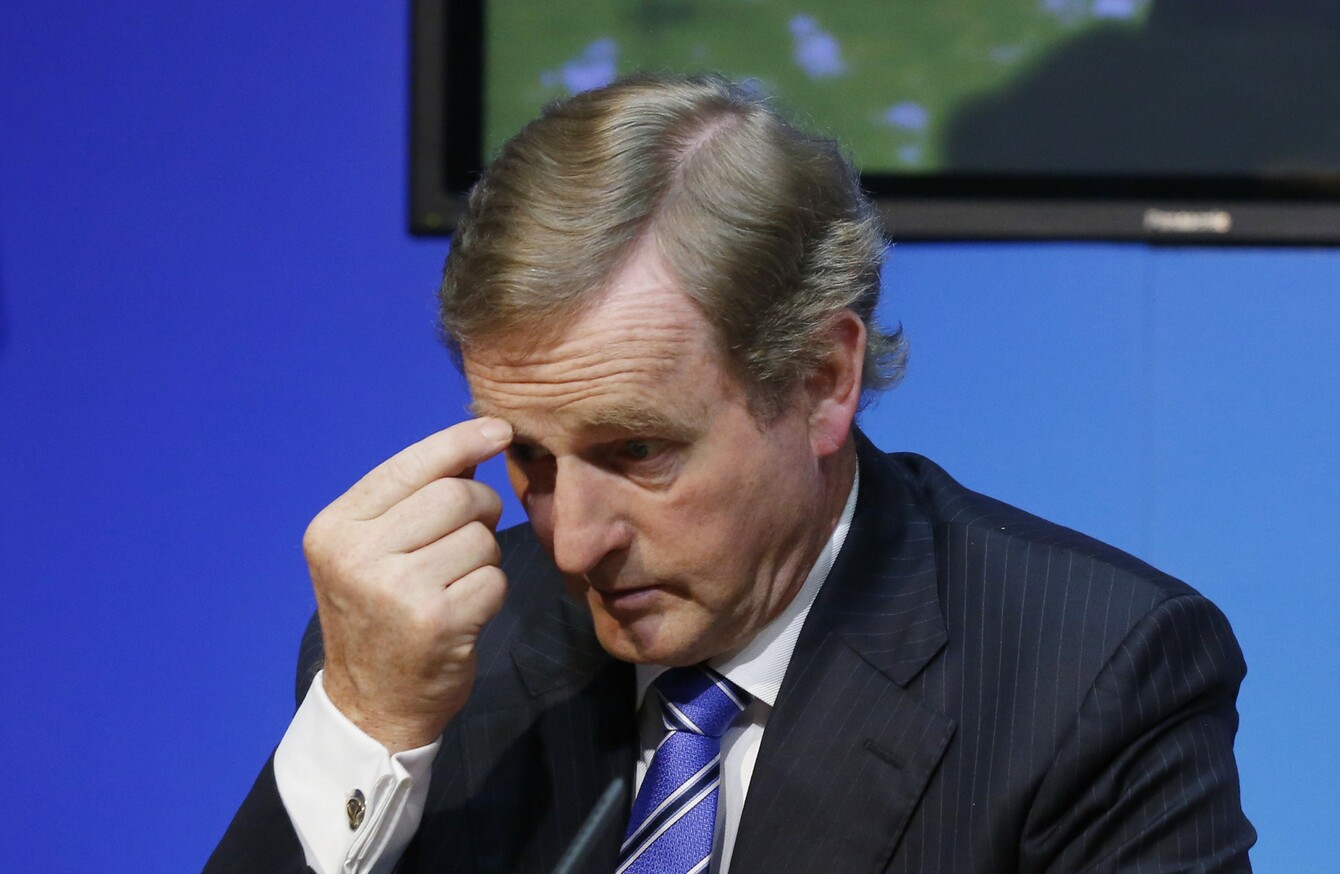 Image: RollingNews.ie
Image: RollingNews.ie
THE GOVERNMENT DOES not control the purse for the private sector, said a government spokesperson today.
The statement comes as private sector unions are due to seek a 4% pay rise for their members in 2017.
The Irish Congress of Trade Unions will recommend that unions seek the 4% rise and that it should translate into a rise of €1,000 per year for workers across the sector.
The Chair of the Ictu Private Sector Committee John Douglas said it will circulate affiliated unions with a briefing that sets out the rationale and key data in support of the pay claim.
Wages remain flat
Douglas said that all relevant data showed that labour costs had fallen in recent years, productivity had risen and profits had increased, while wages remained flat.
"People have seen their living standards either stagnate or fall over recent years as a result of austerity and rising costs. The best way to address this deficit and to help grow the economy is through wage increases," Douglas said.
The employers' group Ibec has accused the organisation of "crude opportunism" stating that the collusion between private and public sector unions should be resisted.
With private sectors following suit of the public sector, pressure is now mounting on the government to deal with the public pay row.
#Open journalism No news is bad news Support The Journal

Your contributions will help us continue to deliver the stories that are important to you

Support us now
Minster for Public Expenditure and Reform Paschal Donohoe brought a memo to Cabinet today reiterating the government's position on the pay demands.
The memo reaffirmed the government's position on the Lansdowne Agreement, stating that there would only be a "collective approach" to any pay demands.
Lansdowne Road commitment 
The government "recommitted" to the Lansdowne Road Agreement and its timelines, said a government spokesperson.
It's understood ministers urged Donohoe to stand firm against an ultimatum issued by SIPTU President Jack O'Connor in which he gave the government until Thursday to respond.
A government spokesperson said officials are "actively engaging" with unions but said the "timeline of the Lansdowne Road Agreement was reaffirmed today".
It's believed there was unanimous support around the Cabinet table for Donohoe.
"We stand by Lansdowne Road," Taoiseach Enda Kenny told the Dáil today."The public service pay demands have to be balanced against the constraints" of the government, said Kenny.
Though it appears the government is not for moving on the issue, privately there are soundings that a renegotiation of pay could take place early next year.
A senior government source said if talks were to take place soon, the money in this year's Budget could not be increased. Donohoe reiterated this point in recent days stating there is only a finite amount of money available, adding that the government is determined that public services will not be impacted by pay demands.
Garda pay deal
It was reiterated today by government sources that the garda pay deal, which is to cost in the region of €40 million, is to come from the Justice Department's budget – with no other minister willing to have their budget dredged to meet the payment.
The deal is yet to be voted on by the Garda Representatives Association (GRA) with one source saying that it is "by no means a done deal".
If the Labour Court recommendation is rejected by gardaí the government will again find itself in new territory. "We will cross that bridge when we get to it," said one source.
Launching Sinn Féin's road map for a new pay agreement today, David Cullinane asked the government to commit to some kind of road map for pay restoration.
If public sector workers saw that there was leadership given, that there was a plan, there is a pathway, we can see what we are going to get and it's fair, we believe we could win their support. At the moment the government are failing to win their support because they are not even accepting that they have to deal with these issues… it is unravelling for them…
The government needs to show leadership as well and step up to the plate,negotiate with those trade unions and do it as soon as possible.
When asked if this was the wrong time to be making pay demands, Cullinane said the government found the money to cut capital gains tax in the Budget and to give pay restoration to the top tier of the public service, including TDs.
He said government TDs are telling people who are on €40,000 per year, 'I'm sorry, there is no pay restoration for you, "yet it is okay for us to take a pay increase of €100 per week?"
Cullinane said his party was not being "unreasonable" and it is not saying the pay cuts can be unwound in one go. If the government wants public sector harmony, it needs to negotiate with the unions, he concluded.