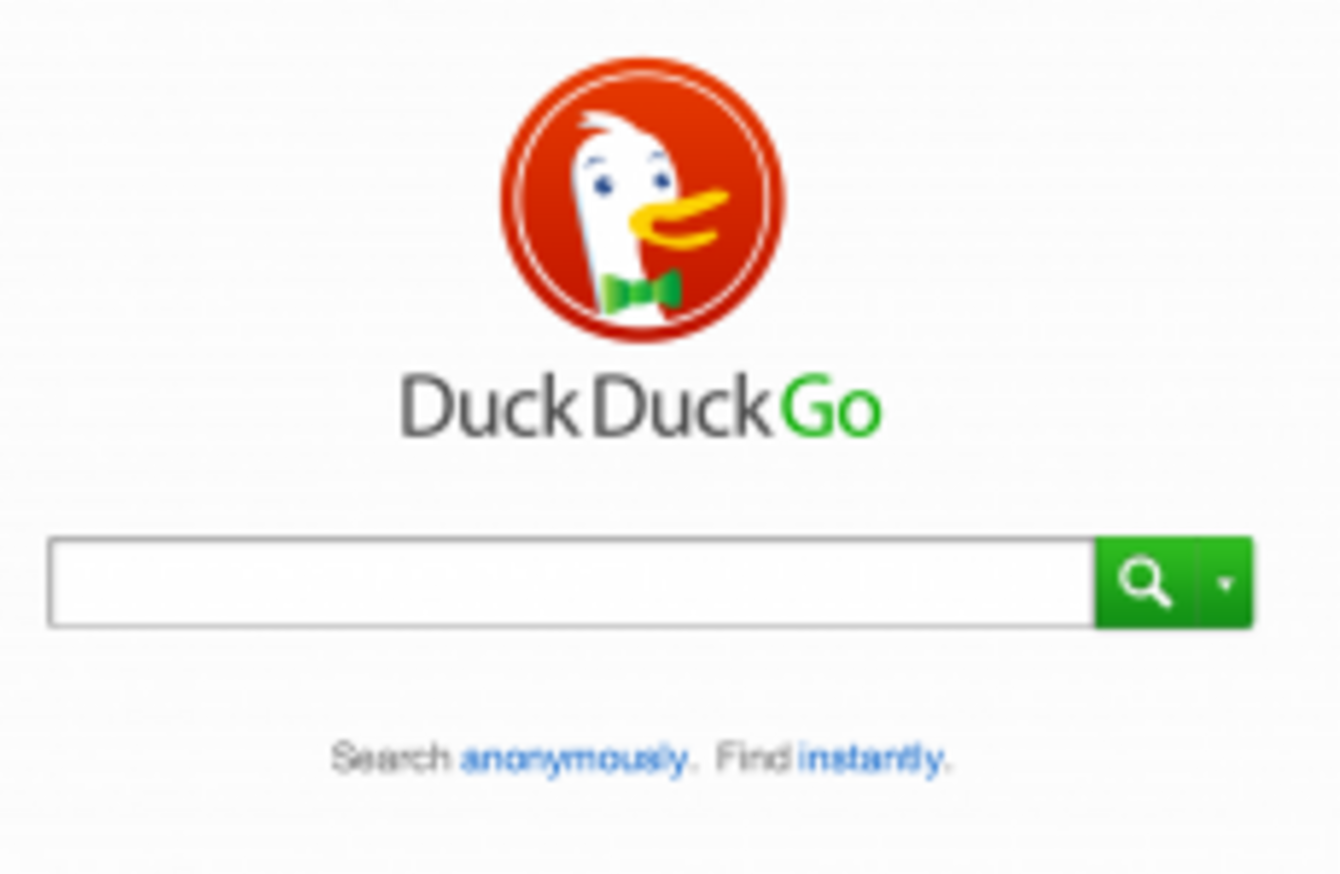 Image: DuckDuckGo.com
Image: DuckDuckGo.com
ANOTHER WEEK, ANOTHER story of hacking and spying on personal information emerges. If you're tired of the idea of your data being (potentially) intercepted and want peace of mind, what you need are encryption tools.
The majority of email and messaging apps out there use SSL encryption –  the standard for any messaging services  - but you can take a more proactive approach by installing end-to-end encryption apps and services onto your computer and smartphone.
What end-to-end encryption does is prevent your messages and data from being intercepted as you send it, meaning there's no chance anyone can see what you're doing or what you said. While these methods aren't going to provide 100 per cent safety – no service can realistically say that – it will significantly improve the level of security you have on a day-to-day basis.
(Note: Before you go downloading any of the apps or services below, it should be mentioned that many sites use cookies to help make your browsing more convenient. What those features are differ from product to product, but you may spend longer completing actions because of it.)
Sending messages
What you probably use: WhatsApp, Viber, iMessage, Google Hangouts
What you should use: Telegram (iOS, Android, Windows Phone), ChatSecure (iOS and Android)
We know Telegram has been mentioned time and time again, but it's for good reason. It's very similar to WhatsApp in terms of presentation and functionally, meaning it's practically a straight switch between the two, but its emphasis on privacy means it's rightly getting the attention it deserves.
Alternatively, if you're a heavy user of Gchat and Facebook Messenger, you can use ChatSecure, which encrypts all your messages so they're not traceable. Even if your friends aren't using the app, you can still message them through ChatSecure, although you will need your friends to be using the app as well to ensure your conversations are completely secure.
ChatSecure one of many apps from The Guardian Project, a group dedicated to creating apps to make messaging and web browsing more secure. While there will be more services from them featured below, it's worth checking out their site to see what they provide.
(Image: ChatSecure/Google Play)
Voice calls
What you probably use: FaceTime Audio, Skype, Viber, your actual phone (remember those?)
What you should use: RedPhone (Android)
Similar to ChatSecure, RedPhone encrypts any calls made from your Android phone to ensure nobody can listen in to your conversations. If the person you're calling has RedPhone installed as well, you're given the option to upgrade to encrypted calls.
The only issue you would need to be made aware of is call quality might suffer a little, mainly because you'll be using your WiFi or data plan, but if you have good speeds, then it's a small price to pay.
(Image: RedPhone/Google Play)
Sending email
What you probably use: Gmail, Outlook, Yahoo Mail
What you should use: Enlocked (iOS and Android)
Considering how reliant we are on email for work, it's always worth adding an extra level of security to whatever provider you use.
If you ever sent emails that contain personal or sensitive information – which you should never do since they're in plain text and easily intercepted, but that's a different story – then Enlocked is a handy tool to have since its encryption services ensure only the person you're sending it to is able to read it.
The drawback is that the free version only allows you to send 10 encrypted messages a month (you will have to pay €7 if you want to send 100 a month or €14 for 2,000), but if email is the only way you can get such a message across, it's will be very useful to have.
Searching the web
What you probably use: Google, Bing, Yahoo
What you should use: DuckDuckGo (Browser, iOS, Android)
Unlike its more popular counterparts, DuckDuckGo prides itself on not tracking or storing any of your info when you're using it. It doesn't store your search history, track cookies or guess what you want to find, and in some cases, the results can actually be better than what you get on Google.
Sure, you'll come across ads (the makers need to make a living somehow, you know), but for those tiring of Google's cluttered search result pages should give this a go. (Image: DuckDuckGo)
Sending photos and videos
What you're probably using: SnapChat, Instagram
What you should use: ObscuraCam (Android)
Another entry from The Guardian Project, ObscuraCam encrypts all of your photos and deletes the metadata associated with them (location, time it was taken, phone used, etc.).  It can also detect faces in a photo or video and give you the option of blurring some or all of them out, should you ever need it.
Browsing the web (Desktop)
What you probably use: Private mode, Incognito mode (Chrome)
What you should use: DoNotTrackMe (Chrome, Firefox, Safari, IE)
If you regularly use private browsing or incognito mode, then installing an additional plugin might be overkill, but it's worth looking at your browser's privacy features first before you install anything. All of the major browsers have opt-out features as well as do not.
The site DoNotTrack goes into more detail regarding how you can turn off tracking for each browser, so if there's a particular aspect you're not happy with, you most likely be able to switch it off in the browser directly.
If that doesn't do the trick, you can take things a step further by downloading DoNotTrackMe (Not to be confused with DoNotTrack). As the name suggest, anything that can be tracked is protected so social profiles, cookies, email, and IP addresses are kept safe. The most popular browsers all have their own privacy features, usually found in settings, or advanced settings (Image: Google Chrome).
Browsing the web (Mobile)
What you probably use: Safari, Chrome, Opera
What you should use: Onion Browser (iOS) OrWeb (Android; requires OrBot to run)
If you're primarily a smartphone users, you have the choice of two browsers. You can go for Onion Browser (created by the Tor Project) or OrWeb (created by the Guardian Project). An important note about OrWeb is you need to install OrBot first before you can use it otherwise it won't do much by itself.
Both allow you to browse the web without revealing your IP address and blocks all cookies from tracking your web activity, unless you explicitly allow it. There are a number of restrictions involved, for example video streaming sites aren't supported on Onion Browser, and it's a lot slower than normal browsing because of the encryption process, but if you want to prioritise privacy and protection, both are good choices.