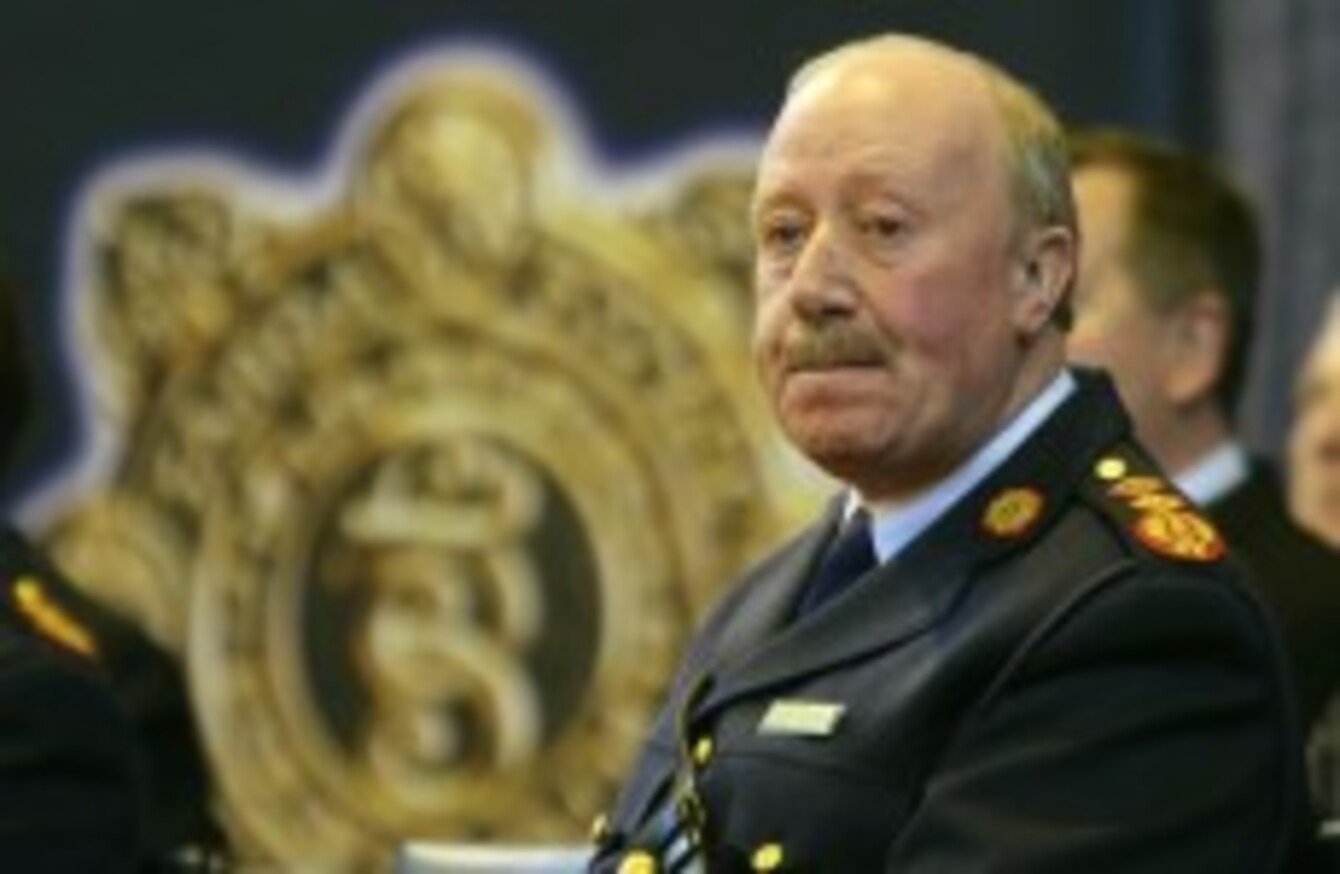 Image: Niall Carson/PA Wire
Image: Niall Carson/PA Wire
JUST AFTER 9.30AM yesterday morning, Martin Callinan stepped down as Garda Commissioner.
The timing of his announcement was prescient. It followed eight weeks of controversy after he described the actions of two garda whistleblowers as 'disgusting', but came just hours before the government announced a major investigation into the recording of phone calls at garda stations.
Even given all that was going on, the retirement  - technically Callinan didn't resign, but rather took retirement – came as shock. Callinan had been a member of An Garda Siochána for 41 years and has been commissioner of the force since 2010.
He joined the force in 1973 and was promoted to sergeant in 1986. His ascent through the ranks was fast in the late 1990s and 2000s: after being a superintendent in 1997, he was promoted to chief superintendent in 2001, assistant commissioner in 2005 and deputy commissioner in 2007.
From 2005, he had had responsibility for some of the most crucial units in the force, including the Criminal Assets Bureau, the National Drugs Unit, and the Garda Bureau of Fraud Investigation, dealing with some of the most serious crimes.
As deputy commissioner, he oversaw the administration of the force, including a national framework plan.
He was appointed Commissioner in December 2010, taking over from Fachtna Murphy. He had been due to retire in August of 2015 after being offered a two-year extension by the Government to carry on in the post after he reached the age of 60 last year.
Callinan spent much of his time in the force serving in Dublin stations: he has worked from Blanchardstown, Cabra, Pearse Street, Terenure and, latterly, the Garda Headquarters in the Phoenix Park. He has also worked at stations in Waterford and Mayo.
He holds a degree in police management, and did management training at the FBI Academy in Quantico, where he also recently completed a programmed designed for police chiefs worldwide.
Callinan, who is from Dublin, is married and has three daughters.
In his statement yesterday, Callinan said that it had been "a great honour and privilege to have spent nearly 41 years as a member of this tremendous organisation, serving the people of Ireland".
He thanked his colleagues, and noted the drop in crime rates during his tenure as Commissioner.
"I have great confidence that the delivery of an excellent policing service by excellent people will continue as it has done since An Garda Siochána's foundation," he said.