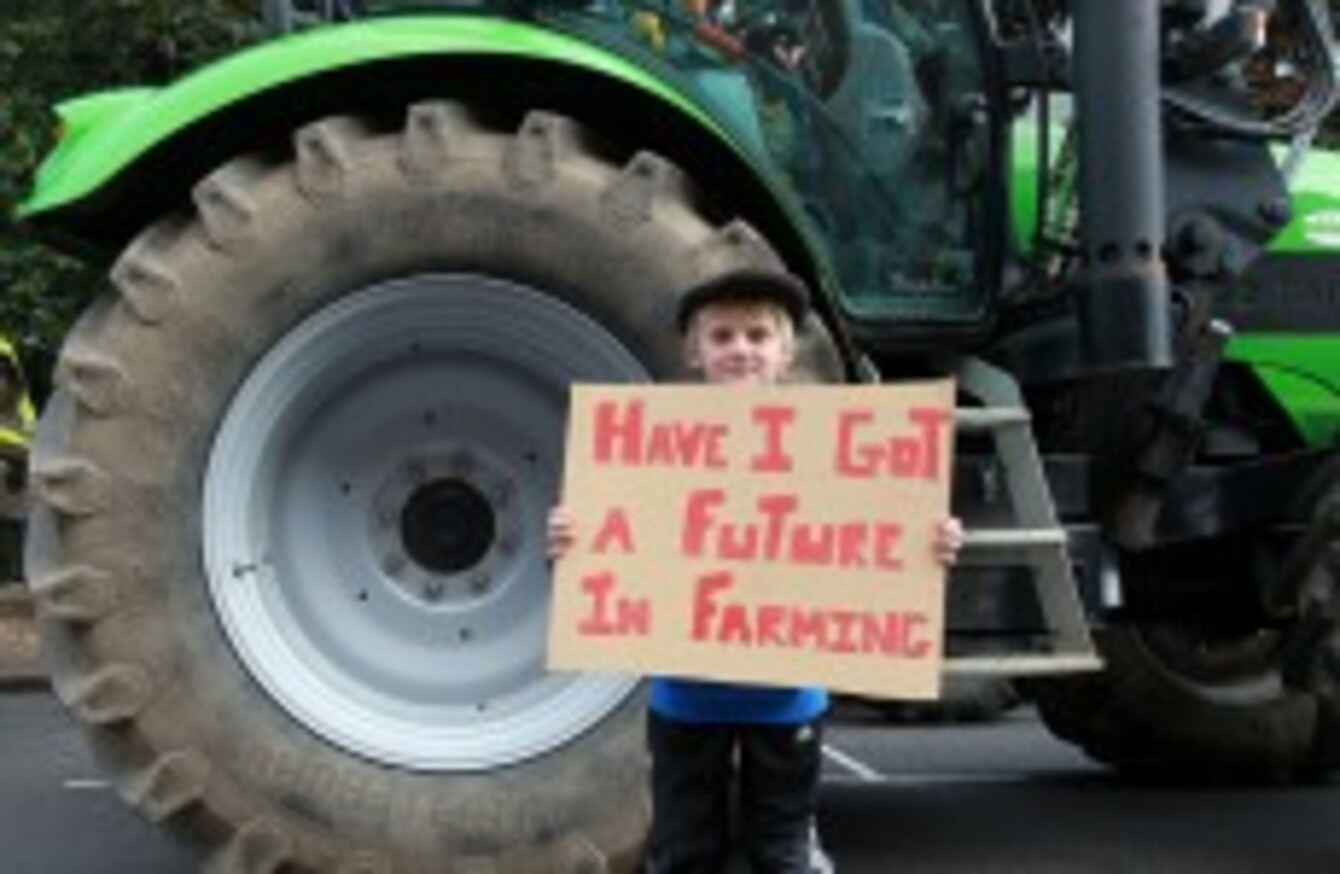 Image: Sam Boal / Photocall Ireland
Image: Sam Boal / Photocall Ireland
IRISH FARMERS HAVE given a cautious welcome to the direction negotiations on Common Agricultural Policy (CAP) reforms are moving in Luxembourg but they still have concerns.
The Irish Farmers' Association (IFA) said progress had been made as a result of determined opposition from countries such as Ireland.
President John Bryan said the compromises and flexibilities that look like making up the final deal proves clearly that the initial plans were "seriously flawed from the start".
Talks between EU member states and the European Commission are the last opportunity for Ireland to hammer out a deal before its presidency of the Council of the EU ends at the end of the month.
Agriculture Minister Simon Coveney yesterday claimed progress as an agreement on a new system of direct payments to farmers was reached. Under the system proposed, those who have traditionally earned less money will have their incomes raised but higher earners will lose up to 35 per cent, according to the IFA.
The deal agreed late last night would see a minimum payment of 60 per cent of the average single farm payment by 2019. The IFA had wanted to keep that percentage low to ensure that farmers were not rewarded for being unproductive.
Bryan said: "50,000 of our most productive farmers will lose between 15 per cent and 35 per cent of their overall payment by 2019, which will have a serious impact on farm incomes and viability. Any cuts must be imposed over the longest timeframe possible."
There is no justification for taking money off productive farmers to redistribute to non-active farmers.
There were also discussions on proposals to encourage younger people to remain in farming, including the establishment of a pot (of 2 per cent of the direct payments) as an incentive.