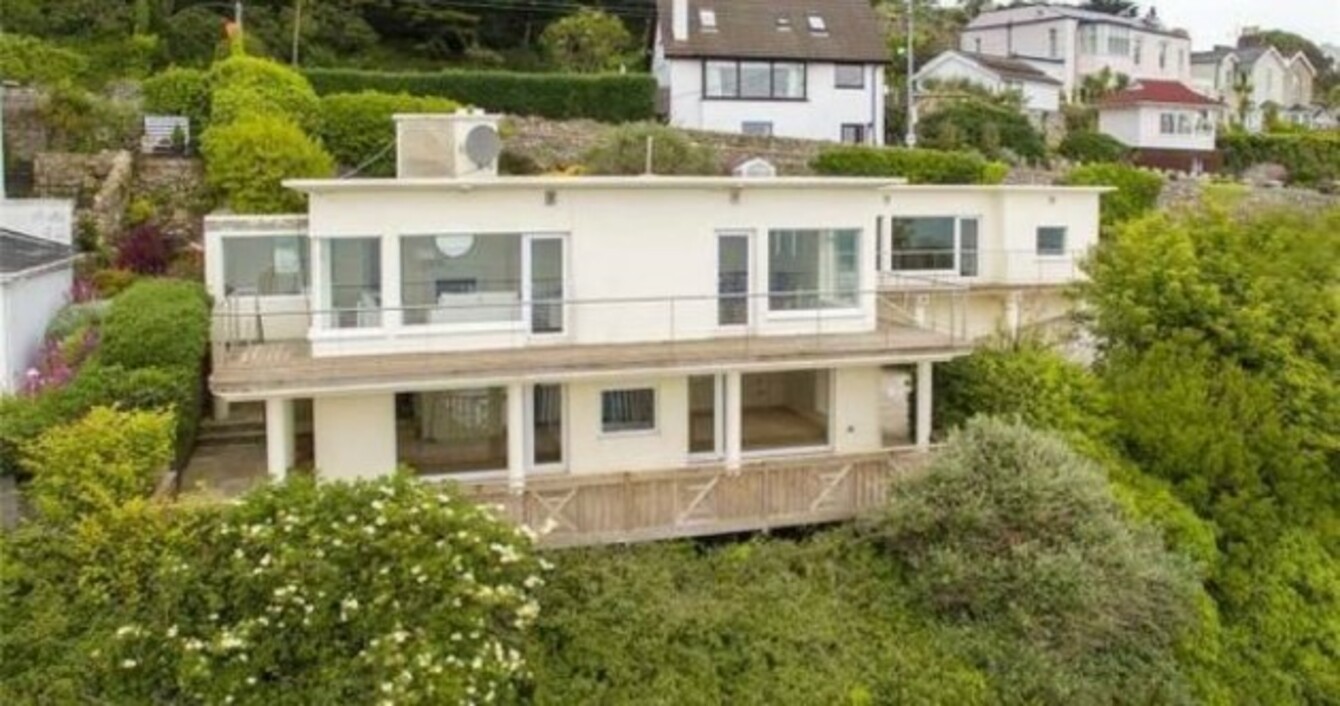 THIS LUXURY PROPERTY in Killiney sits embedded in the Dublin hillside and gives its owners views of Dalkey Island and Killiney Bay.
'Hawk Cliff' is said to make the most of its natural surroundings and has a number of tiered gardens. These include planted areas, a patio and a raised viewing deck.
Inside the house has almost 3,000 sq. ft. of floor space and four bedrooms – all of which come as en suite.
The home will appeal to water sports enthusiasts, being just a short walk away from the Vico or White Rock swimming points, and even has an outdoor shower as part of its garden space.
It is on the market for €2.1 million.
Here is what around €2.1 million would get around the rest of the country… 
Galway
This house in Galway sits on 1.8 acres of its own grounds and is surprisingly close to the centre of the city. Known as 'Carneevagh' it has six bedrooms, three of which come as en suite. The house has been maintained in top condition by its most recent owners, with features including timber floors in the bedrooms and an open-brick fireplace in the kitchen.
Additional space in the house includes a games room in its basement and a glass conservatory.
It is on the market for €2 million.
Cork
This property, known as 'Woodhill House', was originally built in the 1700s by Cooper Penrose, who was High Sheriff of Cork at the time. This original property was occupied for the best part of 300 years before falling into a state of disrepair and being demolished in the mid-1990s.
The newly constructed property is said to be "as neat as a new pin". It has replicated certain period features such as its high ceilings and solid-wood mahogany staircase. In total it has six bedrooms and almost 6,000 sq. ft. of floor space.
It is on the market for €2.4 million.