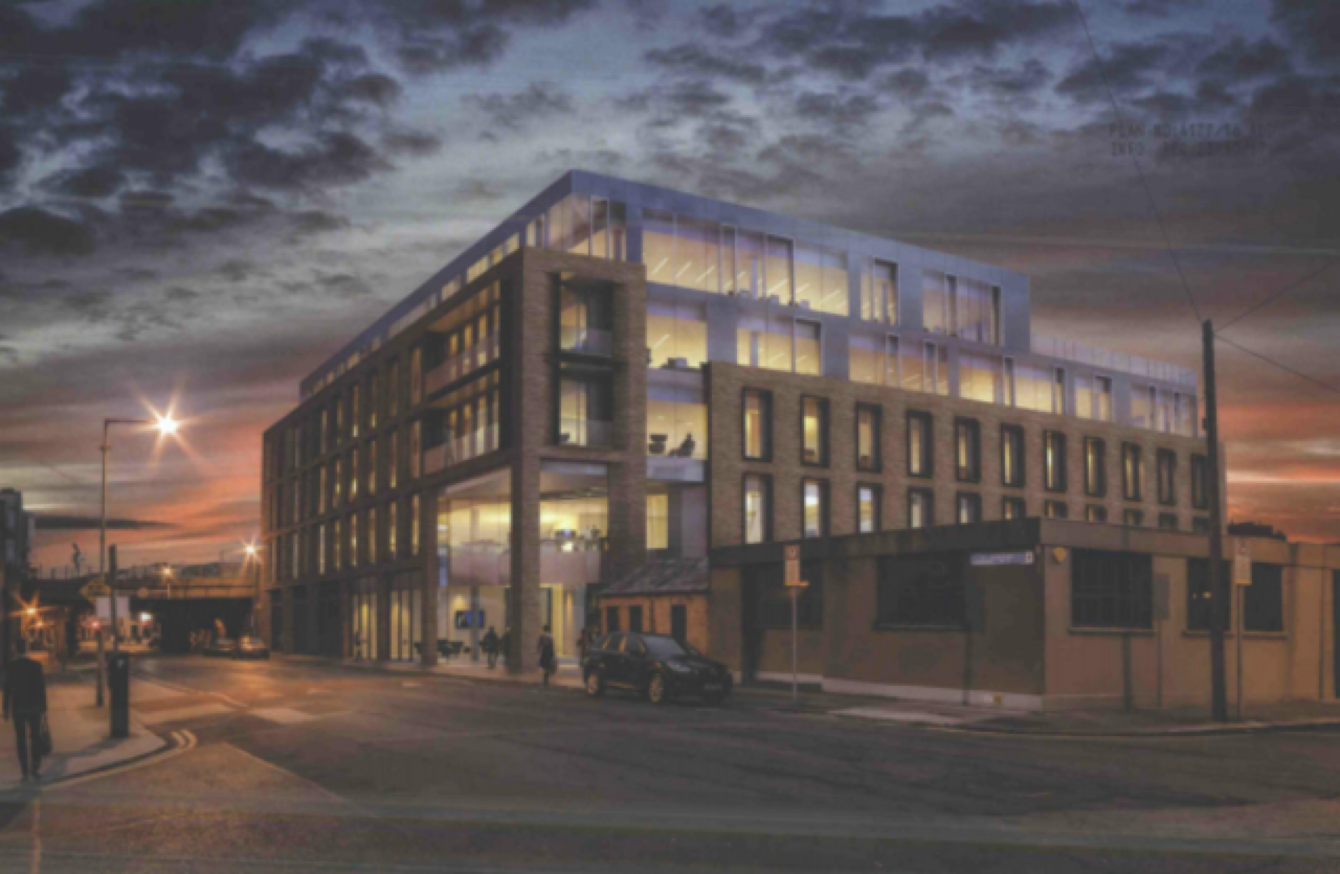 Artist's impression of proposed building
Image: DCC
Artist's impression of proposed building
Image: DCC
NOWADAYS NEWS TRAVELS faster than ever. Bombarded with headlines and updates on the daily, it's near impossible to take everything in. And the world of property news is no different.
So, each week, we round up the must-know stories and the new developments that got tongues wagging around the country. From a new 'superpub' in the city centre to locals objecting to a school being built in Harold's Cross, here's the lowdown.
1. Fourth Irish property firm in five years lists on Ireland's stock exchange
An Irish real estate investment trust (Reit) has become the latest property firm to list on Ireland's stock exchange. Having raised €75m on its initial public offering (IPO), the directors of Yew Grove plan to build a massive portfolio of commercial property.
Yew Grove has have already agreed to buy up a portfolio of properties using the funds raised from the IPO. The portfolio is made up of ten properties valued at about €25.9 million. The company is the fourth Reit to go public in Dublin in the last five years.
2. Unplanned DART project manages to halt development of office block
Plans for a seven storey office block on Dublin's Sandwith Street have been halted by An Bord Pleanála due to the Dart Underground, a project first proposed in the 1970s, which has been dormant ever since.
Earlier this year, the government revealed projects that will be funded as part of Project Ireland 2040. The Dart Underground did not make the list.
A spokesman for Irish Rail announced that the project's absence from the list means further delays, but was adamant that the project has not been shelved.
 3. Harcourt Street gets new 'superpub' despite objections
A new 'superpub' has been cleared for development on Dublin's busy Harcourt Street. The proposal, submitted last year by Gambetta Limited, was rejected by Dublin Council who noted it would lead to "an over-concentration of licensed premises" in the area.
However, An Bord Pleanála said that the use of the premises as a bar, restaurant and café was suitable and it would fit in with the nature of other commercial businesses on the busy nightclub strip.
4. Locals appeal to DCC amid new school plans in Harold's Cross
Dublin City Council's (DCC) plan to build a school on the grounds of the old Harold's Cross greyhound stadium, has been met by objections from locals who think it would be "highly detrimental on [the] standard of living in the area".
#Open journalism No news is bad news Support The Journal

Your contributions will help us continue to deliver the stories that are important to you

Support us now
Even though DCC imposed a number of restrictions, including the noise levels of building work and street cleaning during demolition and construction, locals have to submitted detailed proposals as to why it shouldn't get the green light.
An Bord Pleanála said the case is due to be decided by 17 September, this year.
5. Irish Water want to pump €400m into Ringsend plant
Due to the Ringsend Wastewater Treatment Plant operating beyond its intended design capacity, Irish water planned to submit a planning application, this week, as part of a €400 million investment to upgrade.
This latest application seeks permission to upgrade sludge treatment facilities and to remove the need for a long sea outfall, which is a 9km tunnel to relocate the discharge of treated wastewater from Ringsend out into Dublin Bay.
And don't miss, this week's property buzzword…
We're simplifying the complicated world of property jargon, so you don't have to. This week, we're learning the difference between Freehold vs Leasehold properties.
If someone buys a leasehold property, it means that they are purchasing the building but not the land that it sits on. It's important to know the difference, because buying a leasehold means paying ground rent to the owner of the land. If someone buys a freehold property, it means that they're buying both the building and the land.