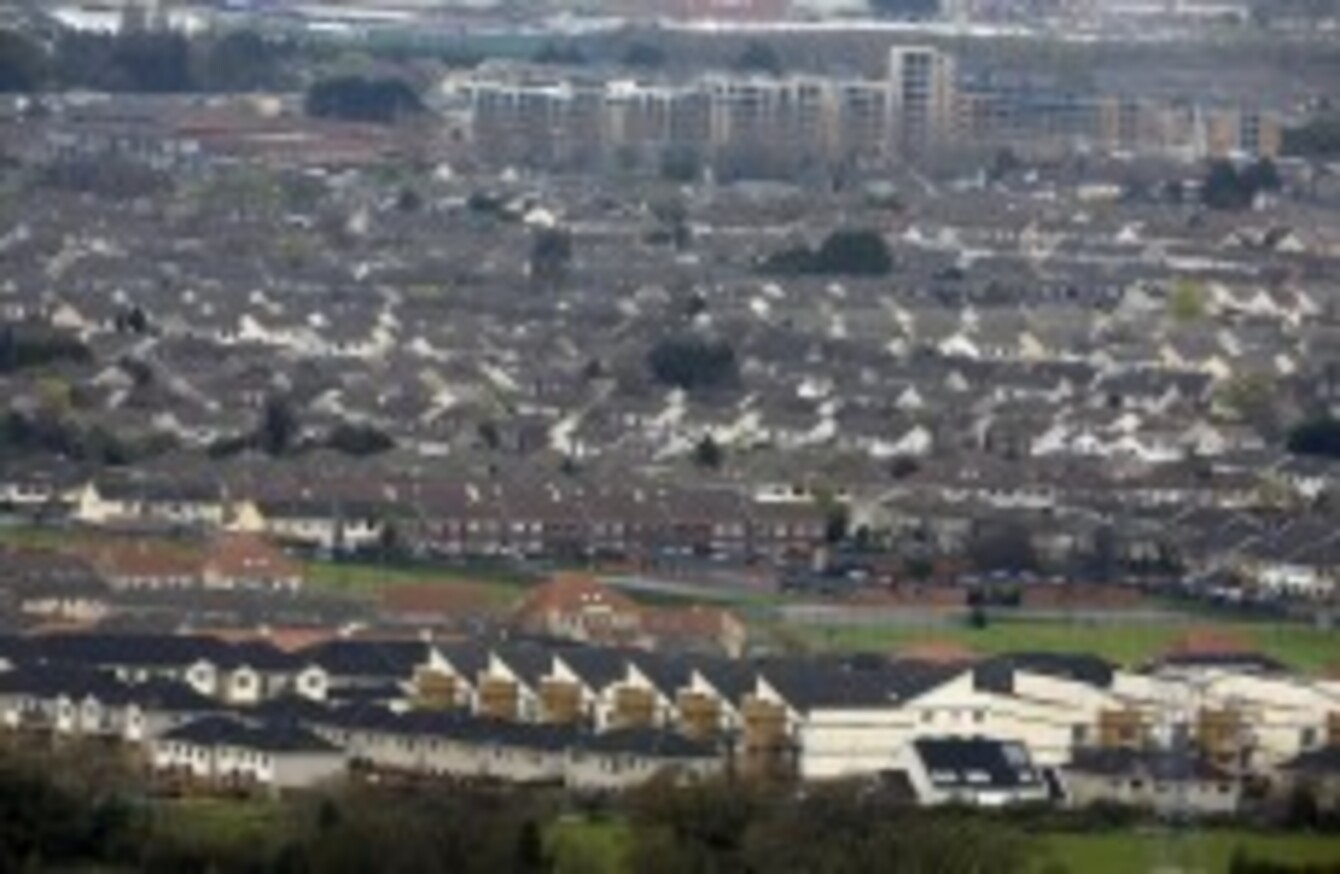 Image: Eamon Farrell
Image: Eamon Farrell
THE REVENUE COMMISSIONERS are facing calls give people more time to pay as people wishing to make next year's property tax payment  in a lump sum by card will have to do so next month.
Over the past number of days almost one million people who paid the 2013 half-year Local Property Tax in a single lump sum payment were sent letters asking them how they intend to make next year's full-year payment.
Recipients were told to respond by 7 November if replying by post or 30 November if replying online.
In either case if people wanted to make payment by credit or debit they are required to make the payment immediately. Revenue does not explain exactly why this is the case except by saying that: "This is the nature of the banking and credit card systems."
This immediate payment in November 2013 is unfair according to Fianna Fáil and some backbench Government TDs.
Fianna Fáil's finance spokesperson Michael McGrath described the situation as "simply not acceptable".
"The bottom line is that the LPT charge for 2014 should not be collected until an agreed payment date in 2014, " he said.
Payment methods
According to Revenue there are a number of alternative methods of payment for those who received the letter. These include:
Phased payment throughout the year through deductions in salary, pension or Government payment.
Phased payments throughout 2014 at service providers.
Payment in full by Single Debit Authority (like an electronic cheque) which will be debited by Revenue on 21 March 2014.
This final option of a a full payment on a specified date next year should also be available to those paying by card according to McGrath:
I believe the simplest thing to do would be to have a single payment date in 2014 for all those who wish to pay the LPT in one payment. Ideally, that payment date should be in the middle of the calendar year to which the liability relates.
Labour TD John Lyons also says that card payments should be made on a specified date next year and that people should be given more time to decide what payment option best suits them.
"It's also the first year they are being asked to pay the property tax for a full calendar year so I believe there should be more time to inform Revenue how they want to pay the tax, " he added.