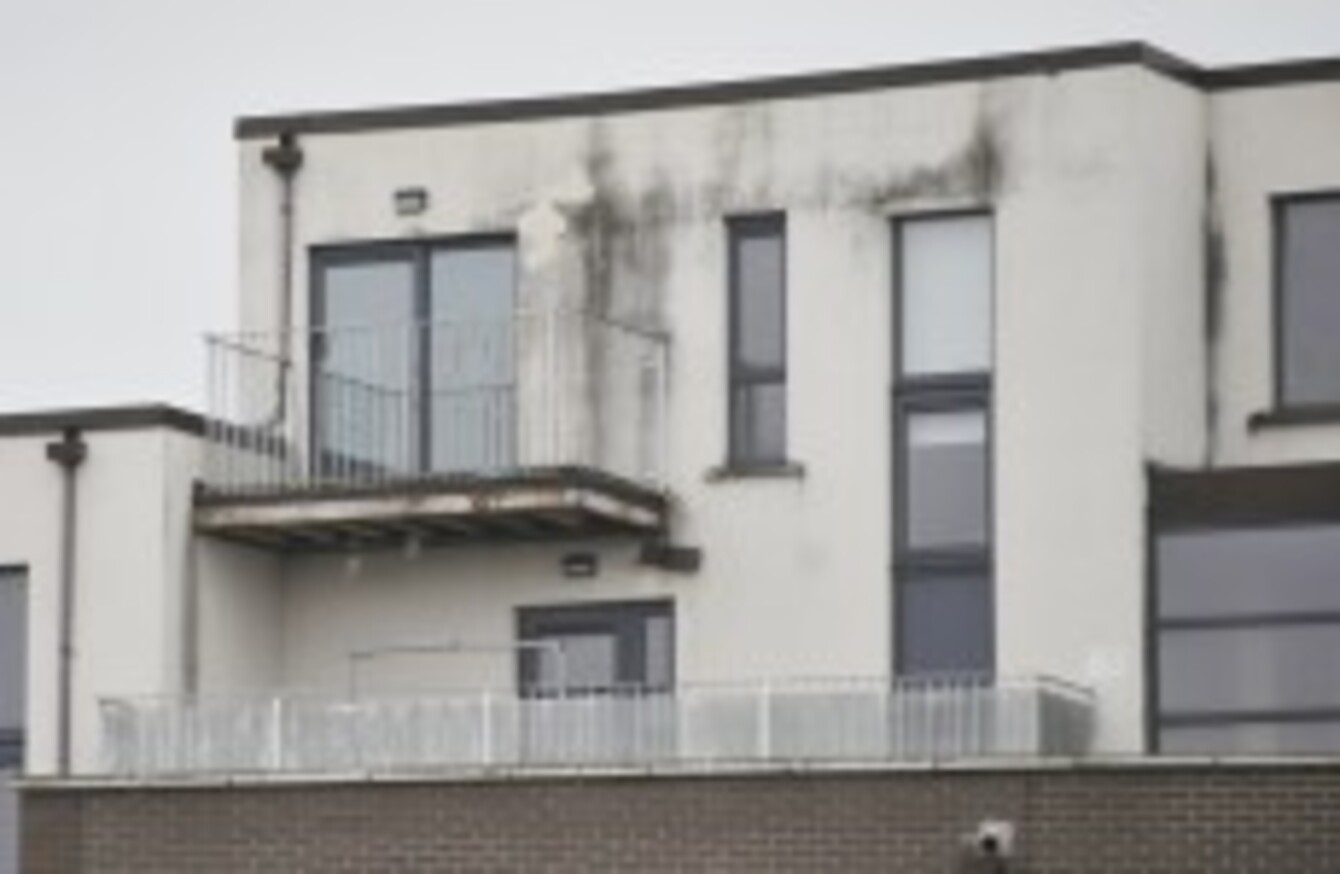 Priory Hall Apartments.
Image: Sasko Lazarov /Photocall Ireland
Priory Hall Apartments.
Image: Sasko Lazarov /Photocall Ireland
FINE GAEL TD Regina Doherty has called on Finance Minister Michael Noonan to clarify whether homes affected by pyrite will be exempt from the property tax.
The Local Property Tax Bill includes certain exemptions, for example for charities or for those with homes situated in ghost estates. However the bill makes no reference to homes that have been affected by pyrite.
Doherty said it would be "unjust to impose the property tax on the people who already feel their homes are sub-standard, and in some cases inhabitable". "Simply granting waivers to those living with pyrite homes would ensure that they will not have to pay the property tax until their homes have been fully repaired."
The TD said she will be writing to the Finance Minister to seek clarification on the matter.
Speaking to TheJournal.ie Doherty said that although the bill mentions exemptions for homes in ghost estates, this does not mean all homes affected will be able to avoid payment.
"The indications are that it will be the same situation as the household charge but there were people who were not given exemptions from that whose estates were unfinished," she said.
"I think it's quite simple, the government should come out and say anyone with certification is exempt, these people don't need the extra stress."
Priory Hall
Priory Hall resident Liam Boland said that he does not expect to have to pay the tax but if it comes to it he will refuse to pay.
"The property tax is the least of our worries at the moment, to be honest," he told TheJournal.ie.
"This is our second Christmas in temporary accommodation, we only had two in Priory Hall and there just seems to be no end in sight."
Liam said he has been told that the local government are currently funding his temporary accommodation and "that kitty is running out".
"I'm worried we might have to start paying for it ourselves on top of the mortgage for the place we can't live in," he said.
Liam and his wife got married in April and he said they are "frustrated" at having to put their lives on hold.
"All of our wedding presents are in storage, we have no pictures on the wall, no personal touches in this place because we don't know how long we're staying. We can't really say this is home."
"The prospect of having children is put on hold as well, it's not any kind of environment to bring a child into because we could have to up and move again at any time," he added.