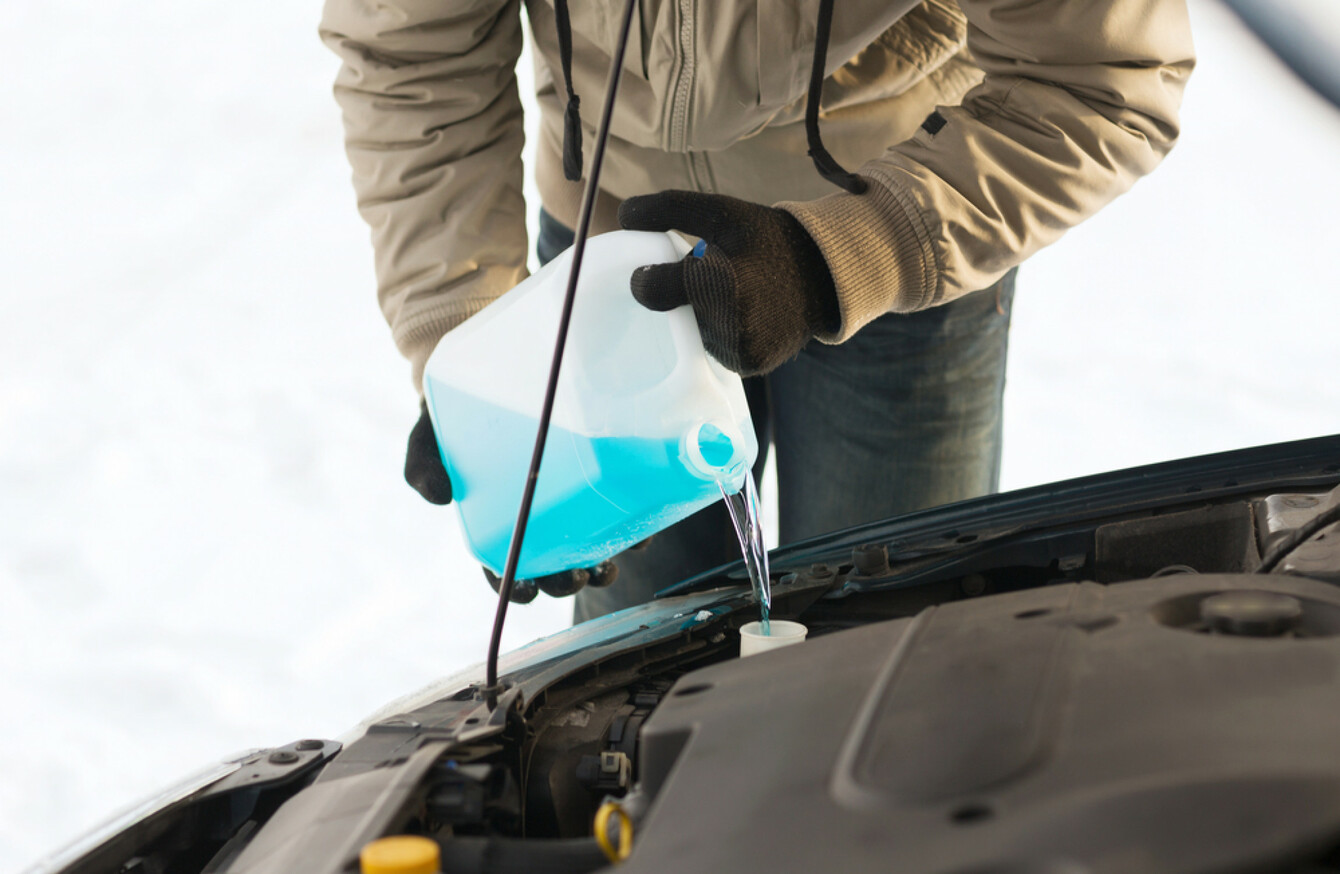 Image: Shutterstock/Syda Productions
Image: Shutterstock/Syda Productions
THE HAZARDS OF winter driving aren't just limited to ice and snow. Ireland's heavy rains, gale force winds and generally low winter temperatures can all wreak havoc on your vehicle, too.
Already this week, Met Eireann have issued frost warnings across the country, so if you haven't already thoroughly checked and prepped your car for colder weather, now is the time to do so.
Not only will you save yourself heaps in repairs down the line, but by protecting your car's exterior, windscreen and tyres, you're adding to your safety on the road too.
Here are a few things you can do at home to winter-proof your wheels…
Firstly, protect that paint job. Give the car a really good wash – including underneath – and let it dry thoroughly. Wax the car using a synthetic wax or sealant for winter protection. Unlike carnauba waxes, a polymer or acrylic resin sealant can shield against water and road salts.
After waxing the roof and doors, turn your attention the lower parts of the car, including behind the wheels, the rear wing, and front grille. These are the places where ice, snow and salt hit hard and linger the longest.
Protect your tyres by applying a tyre cleaner and coating to help repel the force of the elements. Look for a cleaner with UV protection to help slow down the deterioration of the rubber.
While we are on the subject of tyres, make sure they are properly inflated. The air inside tyres shrinks in cold temperatures. If they become under-inflated, the tread will not make enough contact with the road to manoeuvre in slippery conditions.
If you're driving on salted roads during the winter, wash the underneath of your car as soon as possible afterwards to prevent corrosion damage.
Fill your reservoir up with screenwash to help cut through road salt, grime and mud and increase your windscreen visibility. Adding screenwash to the water will stop the water freezing.
Consider investing in a good quality cover, especially if your car is stored outside or for long periods without being used. Yes, they're expensive, but they're worth it for peace of mind.