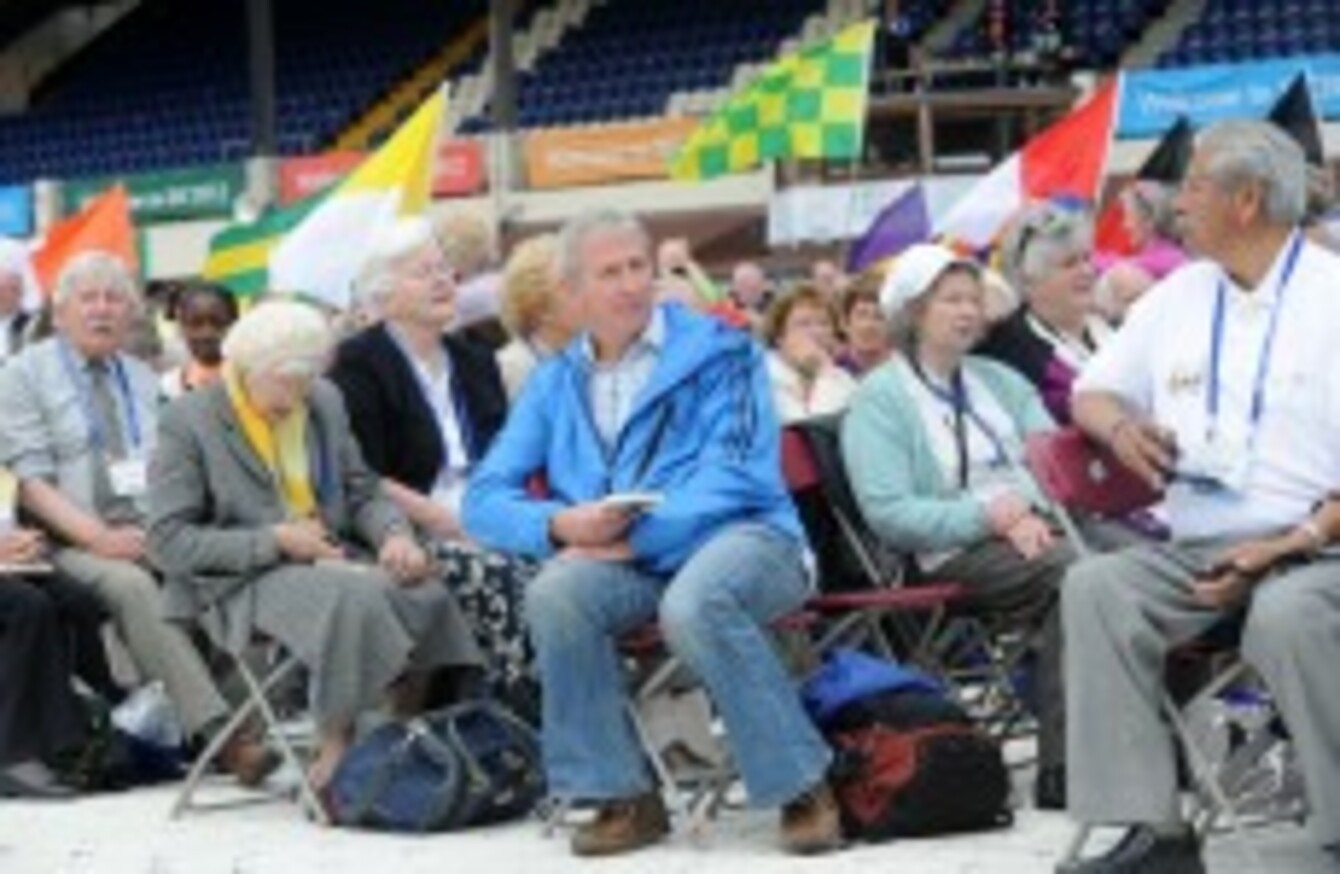 Pilgrims watch the opening address yesterday
Image: Laura Hutton/Photocall Ireland
Pilgrims watch the opening address yesterday
Image: Laura Hutton/Photocall Ireland
THE ANGLICAN ARCHBISHOP of Dublin will address Catholic pilgrims at the International Eucharistic Congress today as the event focuses on unity between church denominations.
Archbishop Michael Jackson, of the Church of Ireland, will deliver an 'ecumenical liturgy' to thousands of pilgrims at the Congress, which got under way yesterday at Dublin's RDS.
In his opening address yesterday, Diarmuid Martin expressed his wish for a "communion" between Christian denominations, and organisers have themed today's events around the concept of ecumenicism.
Talks and panel discussions will include one on "Vatican II and Ecumenicism Today", with another on shared parishes and faith.
Speaking to pilgrims yesterday, Archbishop Martin said:
The Catholic community in Ireland rejoices in the presence of brothers and sisters of other Christian denominations who join with us in prayer reflecting that real – if not yet complete – communion among us through our common baptism.
Also speaking today will be Dr Maria Voce, the president of Focolare. Focolare campaigns for greater unity between Christian denominations and its members include atheists, according to its website.
Some 12,500 people attended the IEC's opening ceremony yesterday, with pilgrims coming from more than 120 countries.
Diarmuid Martin also highlighted the plight of abuse victims in his opening address.