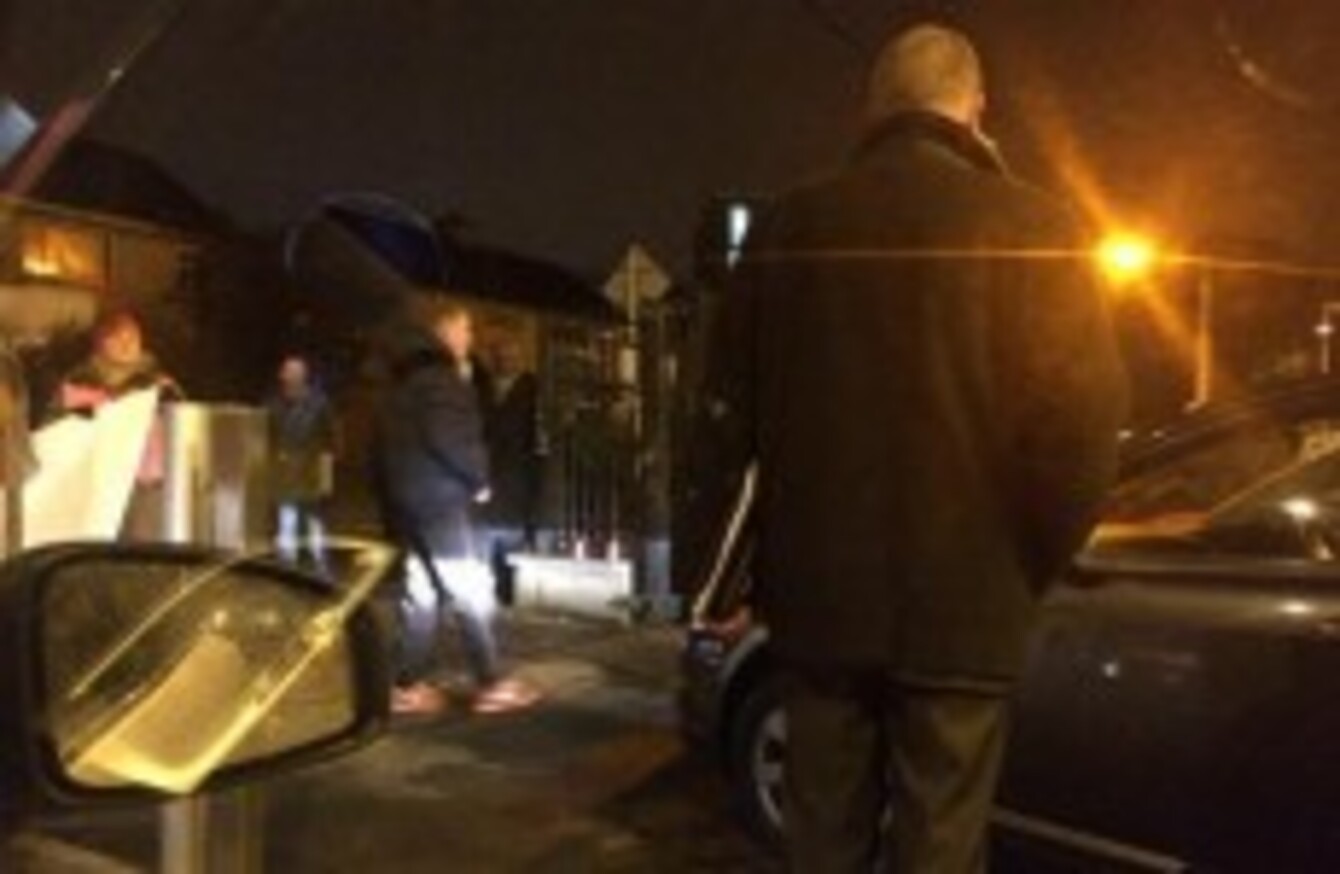 Updated 10 February, 12.39
THE CHIEF EXECUTIVE of Fingal County Council has said that staff safety is his first priority after protesters blocked councillors from leaving the council car park following a meeting last night.
It's believed the people involved in the blockade were anti-water charges protesters.
Gardaí were at the scene, but confirmed there were no arrests.
In a statement released this morning, Chief Executive Paul Reid said he couldn't comment on the specific incident but wanted to "reassure my staff that their personal safety is my priority at all times".
Council staff had already put in a long day yesterday in preparation, and in support of, our monthly council meeting last night. The fact that they were then blocked in the car park, for a period of time, as they left their place of work was completely unacceptable.
"I think great credit is due to council staff who, as always, managed themselves in a very dignified manner, until they were allowed to leave the car park."
Reid said he has written to councillors expressing his disappointment at how they were treated, adding that the "focus on staff safety" would be increased at future council meetings if necessary.
Some councillors were tweeting about events yesterday evening:
Fianna Fáil Councillor David McGuinness spoke to TheJournal.ie after the blockade had been lifted:
The council meeting was on from 5pm-8pm. We were told that protesters were outside the car park. When I pulled out to leave, they marched in front of my car and wouldn't get out of the way.
Council officials were also stopped from leaving, including the council cleaners.
McGuinness said he spoke to some of the protesters and said he wanted to get home to see his son before he went to bed, but he said they would not move.
Fianna Fáil Councillor David McGuinness spoke to TheJournal.ie after the blockade had been lifted.
He said there have been many protests held outside the council buildings over the years, but that there was a "sinister" element tonight.
Councillor Sandra Kavanagh from the Anti Austerity Alliance told TheJournal.ie that it was a "very peaceful protest" with lots of singing and chanting.
The level of anger out there is absolutely huge. The Government won't listen, so what else are the people to do but protest. I was blocked in like everyone else. The protesters said they would keep us blocked in until 9.30pm and that's what they did and then we left. I had no problem with it.
She added that the people have to have "some outlet for their anger".
Independent Councillor Lorna Nolan told TheJournal.ie that it was a peaceful protest where the "typical slogans" were used, and "that's fine," she said.
She said the council workers were allowed to leave and everyone was free to leave at 9.30pm.
You have to take the view of the people. Austerity has hurt the pockets of the most vulnerable, and to some degree water charges is double taxation.
Additional reporting by Órla Ryan
Originally published: 22.00, 9 February