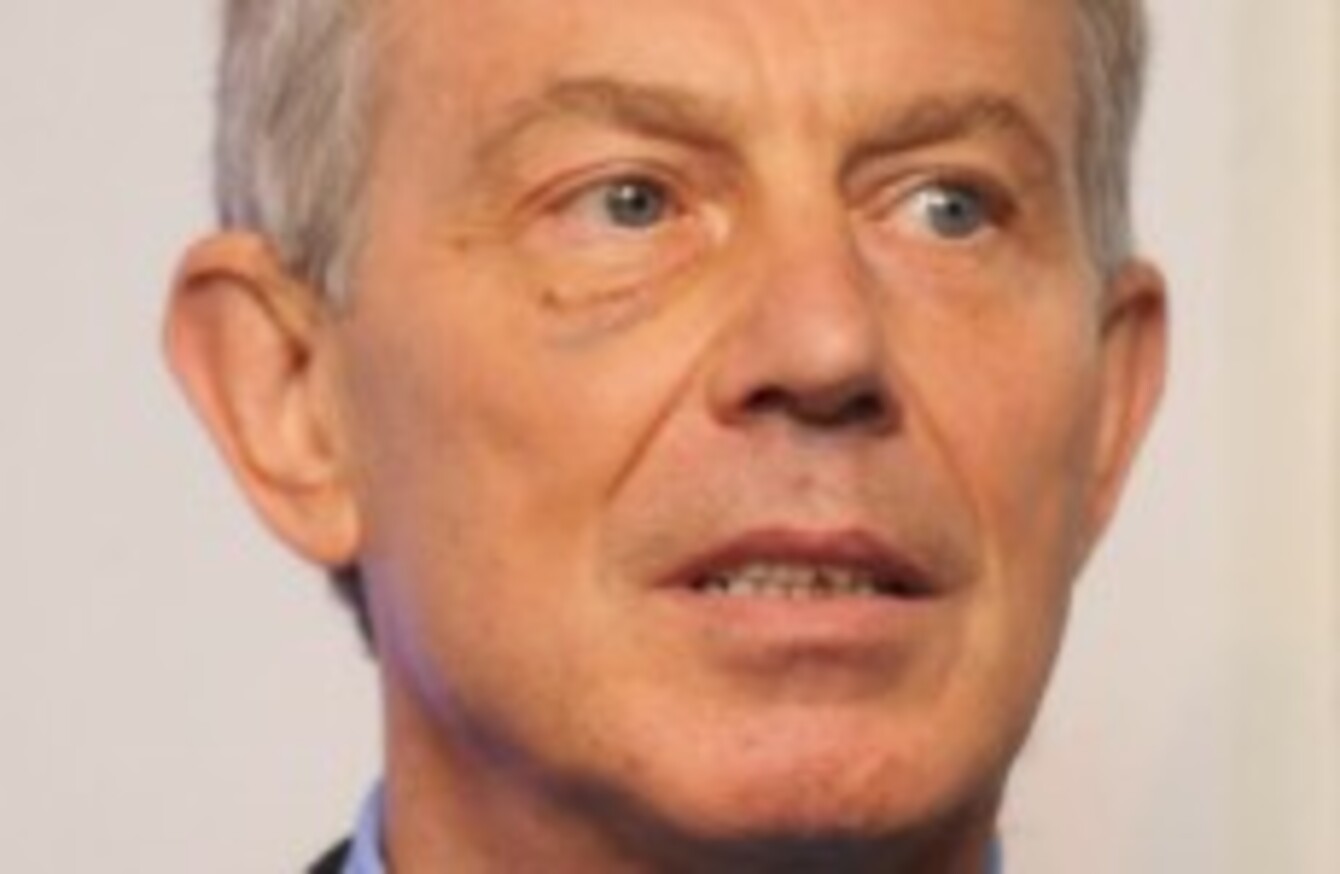 PROTESTERS IN IRELAND are planning to make a citizen's arrest of former British Prime Minister Tony Blair
Blair will appear on RTÉ's Late Late Show tonight, and demonstrators are expected to show up outside the station's Montrose studios in Donnybrook, Dublin 4.
Yet more are expected to protests outside Easons bookshop on O'Connell Street in Dublin on Saturday morning, where Blair will be signing  copies of his newly-released autobiography.
Blair's role in the Iraq and Afghanistan wars has led some to denounce him as a "war criminal". A British website, www.arrestblair.org, has even been set up that offers a €3,720 award to the person who makes a citizen's arrest of Blair.