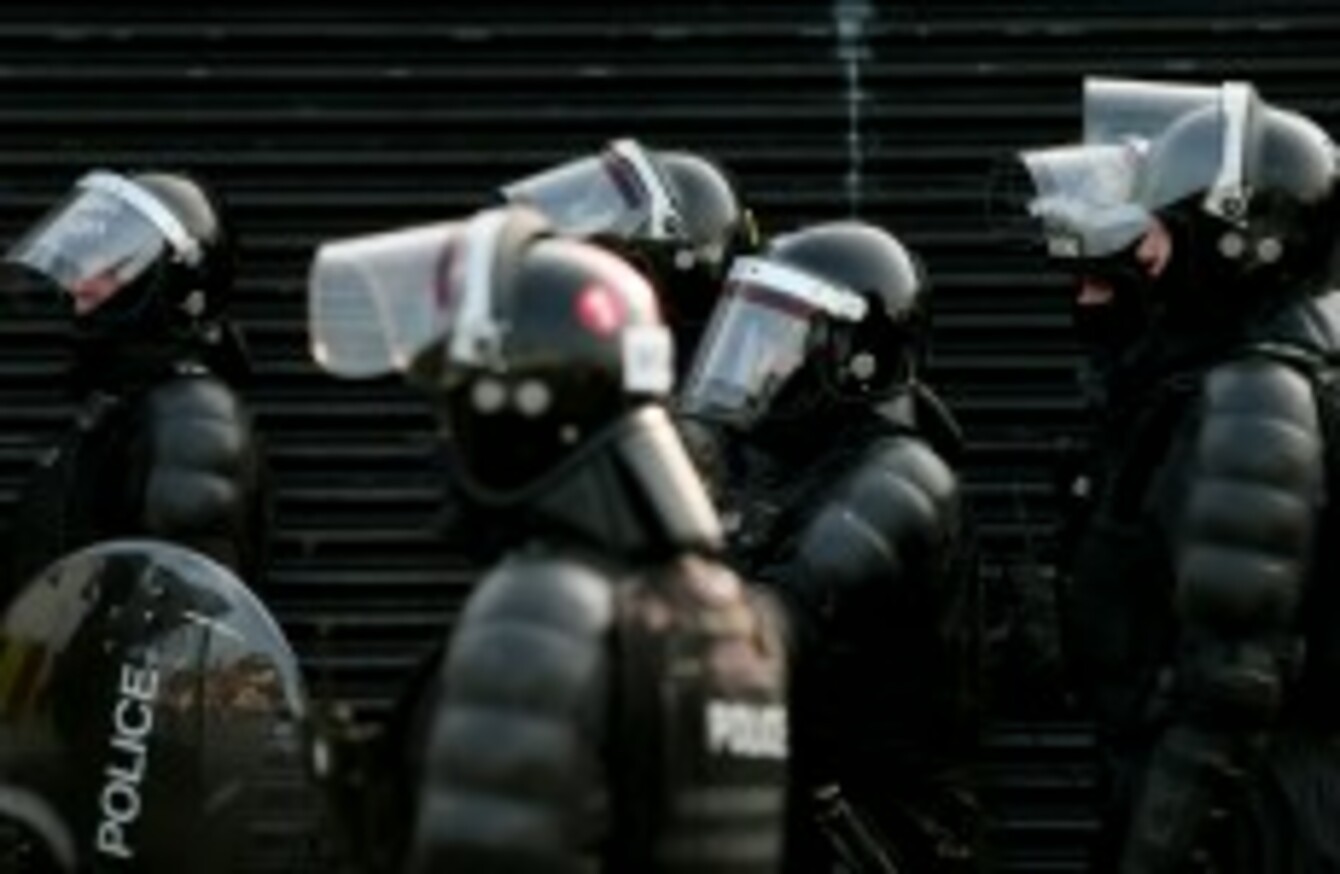 PSNI officers in full riot gear (File photo)
Image: Julien Behal/PA Wire
PSNI officers in full riot gear (File photo)
Image: Julien Behal/PA Wire
POLICE IN NORTHERN Ireland have said officers were lucky not to be killed after shots were fired at a PSNI patrol in west Belfast last night.
A number of police officers were in a Land Rover travelling along Suffolk Road at around 11.45pm last night when the gun attack happened. The vehicle was struck twice during the incident.
A senior PSNI officer said that the attackers are trying to drag Northern Ireland back to the past.
It is the second night in a row that police officers have come under attack in the area.
"It is fortunate that we are not dealing with fatalities this morning and those responsible are to be utterly condemned for their evil and reckless actions," said George Clarke, a PSNI Chief Superintendent.
"These officers go out each day to serve this community and they should be free to do so without the threat of attack."
I know that this incident will not deter them or their colleagues from continuing with that work, helping people and making society safer.
He urged people in the community with information about the attack to come forward. "Help us defeat those who seek to bring us back to the past by showing them that they do not represent the wishes of this community," said Clarke.