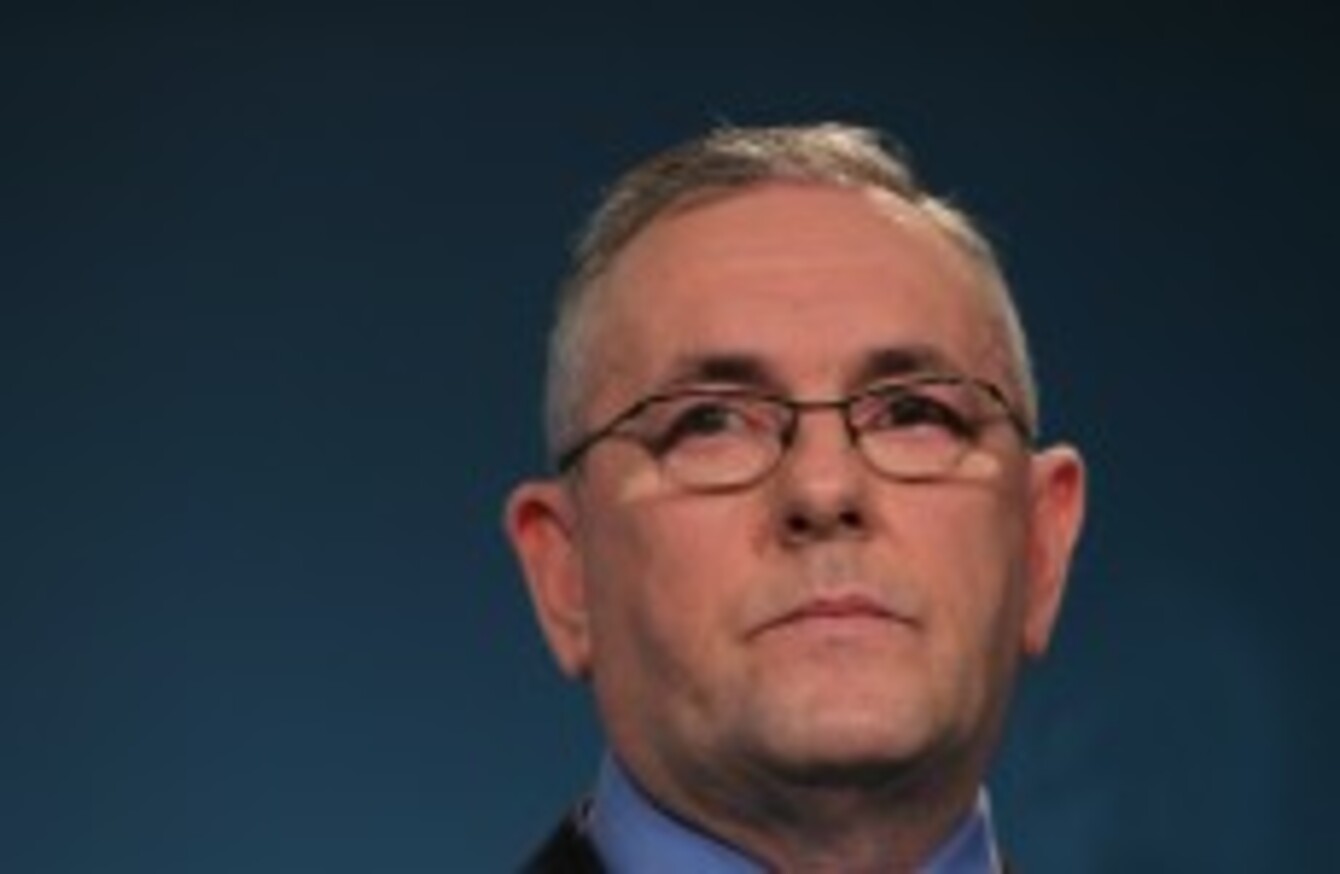 PAC chairman John McGuinness
Image: Photocall Ireland
PAC chairman John McGuinness
Image: Photocall Ireland
THE DÁIL'S POWERFUL Public Accounts Committee (PAC) has said that it will examine the issue of allowances paid to public servants after just one of over a thousand were abolished this week, far fewer than had been expected.
Public Expenditure and Reform Minister Brendan Howlin has admitted that the €75 million in savings that he had targeted following an examination of over 800 allowances would not be met this year.
His decision to scrap just one of the existing allowances – a €218 representation allowance for civil servants attending EU meetings – will save just €3.5 million but the Minister has also targeted the scrapping of a third of allowances for new entrants into the civil service in the future.
Following a request by the Fine Gael TD and PAC member Eoghan Murphy, the committee will now scrutinise the allowances itself and has said it will call the heads of public bodies to explain allowances and their payment to staff.
Committee chairman, Fianna Fáil's John McGuinness, said: "The Committee of Public Accounts can do a very good job for the taxpayer by putting all allowance payments under public scrutiny and that is what we intend to do on a case by case basis."
The committee will write to all accounting officers and seek details on the extent of allowances paid, their cost, the rate of payment and the date at which payment commenced.
McGuinness already has one such measure in mind for scrapping, highlighting his committee's disclosure that up to one year's salary is paid to medical consultants for untaken rest days, a measure currently due for adjudication by the Labour Court.
"In a report which the PAC will produce in the coming weeks, we will make recommendations that will eliminate that practice," McGuinness said referring to the committee's annual report which will be published before the end of the month.
McGuinness said that the PAC would meet with Minister Howlin early next month to discuss the public service reform plan and the processes involved in the review of allowances.
He continued: "I accept that in some cases, the term 'allowance' is probably inaccurate in that this extra payment should be part of core pay and, where that is the case, the Department should recognise that and revise the pay levels appropriately.
"In other cases however, the original justification for paying an allowance may no longer apply and we need first of all to identify these historic type payments and secondly to hear from the heads of Departments as to why these allowances should continue to be paid."