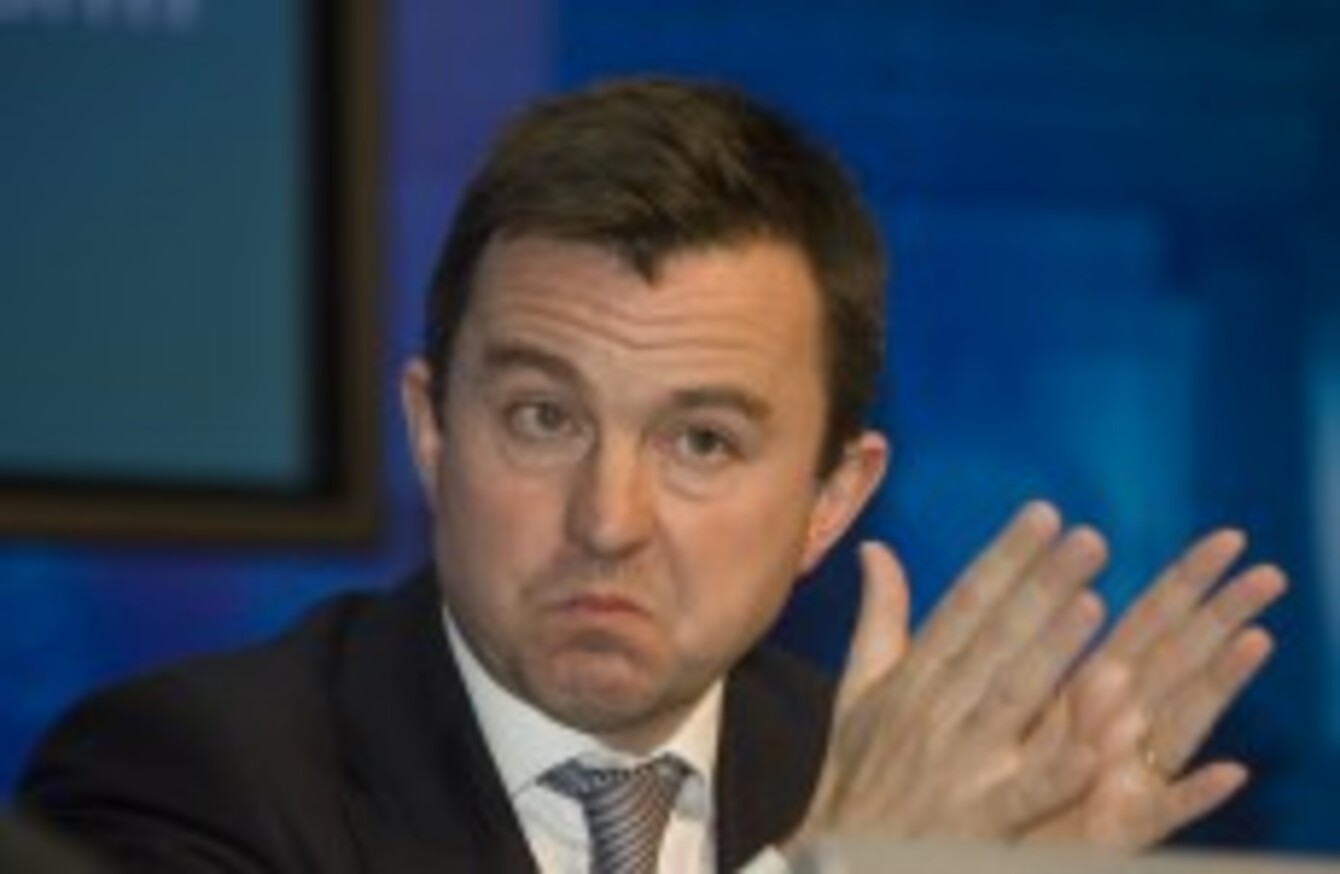 Brian Hayes
Image: Eamonn Farrell/Photocall Ireland
Brian Hayes
Image: Eamonn Farrell/Photocall Ireland
THE PUBLIC SECTOR is being unfairly targeted by some sections of the media, junior minister Brian Hayes has said.
Hayes said there needed to be a cultural change within the public service, but insisted the Government did not see the sector as "our opponent". He added:
Bashing the public sector has become something of a popular blood sport in some sections of the media. The government will not play that game.
However, speaking at at the Public Affairs Ireland conference at Croke Park in Dublin yesterday, Hayes warned that change in the public service was necessary for Ireland's economic recovery.
We can change or we can stay in the long- term care of the troika.  If we fail to adapt Ireland will be marginalised and strangers will control our destiny well into the future.
He said the Fine Gael/Labour coalition was "given a clear mandate for change" and it was "essential that the public sector work in tandem with the government".
Reforms would not simply involve reducing the size of the public service, but would also include changes to work practices, greater efficiency and greater accountability, he said.
Reform is also about delivering services with less money to a higher lever of performance.
However, the minister also acknowledged that the economic crisis had been caused by "profound failures in our private sector".