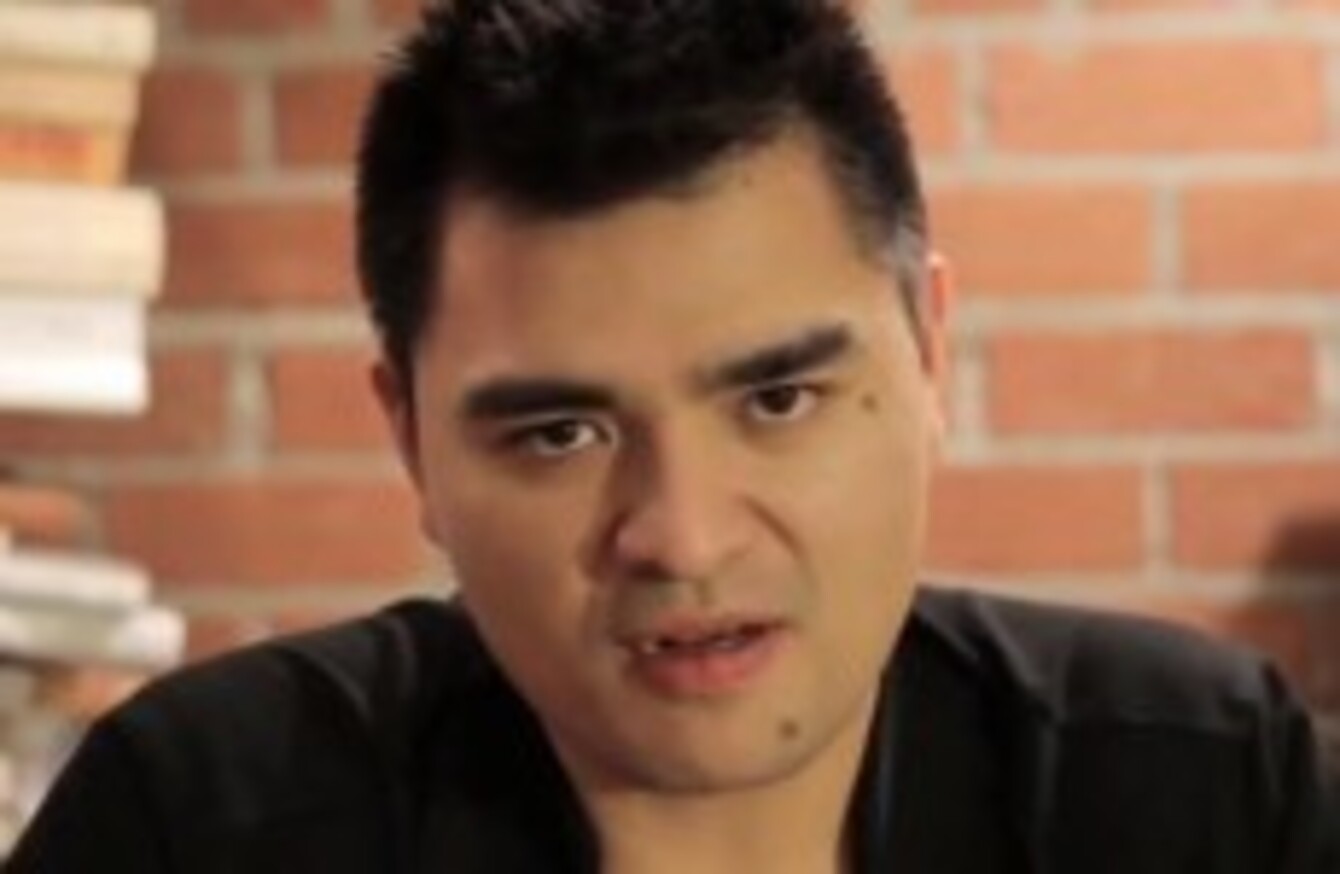 Jose Antonio Vargas
Image: Screengrab via YouTube.
Jose Antonio Vargas
Image: Screengrab via YouTube.
A PULITZER PRIZE winning journalist, who has written for some of the most prestigious media organisations in the US, has admitted that he is an illegal immigrant.
Jose Antonio Vargas admitted in an article in the New York Times that he had known for some 14 years that he was an illegal alien having arrived in the US from the Philippines in 1993.
He first discovered he was living in the US illegally in 1997 but kept it secret as he went through school and college and began his journalistic career on his local newspaper.
Vargas' talent saw him write and report for the Washington Post where his coverage of the 2007 Virginia Tech massacre earned him a shared Pulitzer Prize.
He has written for Rolling Stone and interviewed and wrote a profile of Facebook founder Mark Zuckerberg for The New Yorker. He was most recently a senior contributing editor at the Huffington Post but left after less than a year.
Vargas said he was worried about the looming expiration of his eight-year-old Oregon driver's licence which he had secured to help him meet employment requirements and even used to cover a state dinner at the White House.
Vargas has said he has come out in order to push the US Congress to pass the Dream Act which would allow people such as him to become US citizens if they go to university, as he did, or serve in the military.
He has set up Define American, an organisation which aims to provide a new voice in the discussion about immigration reform in the US. On the website he tells his story:

The
Washington Post – which declined to the chance
to print their ex-reporter's deeply personal account of his illegal life – said they were looking into their procedures in light of having employed Vargas for so many years. Senior staff are said to have known of Vargas' status but kept quiet.
US Immigration officials said they take enforcement action on a case-by-case basis and would give priority to "the most significant threats to public safety".
Despite the potential threat of being so open, it appears not even Vargas' mother could keep him quiet. She told AP that she tried to persuade him from going public but supported him because it was her son's choice to come clean.