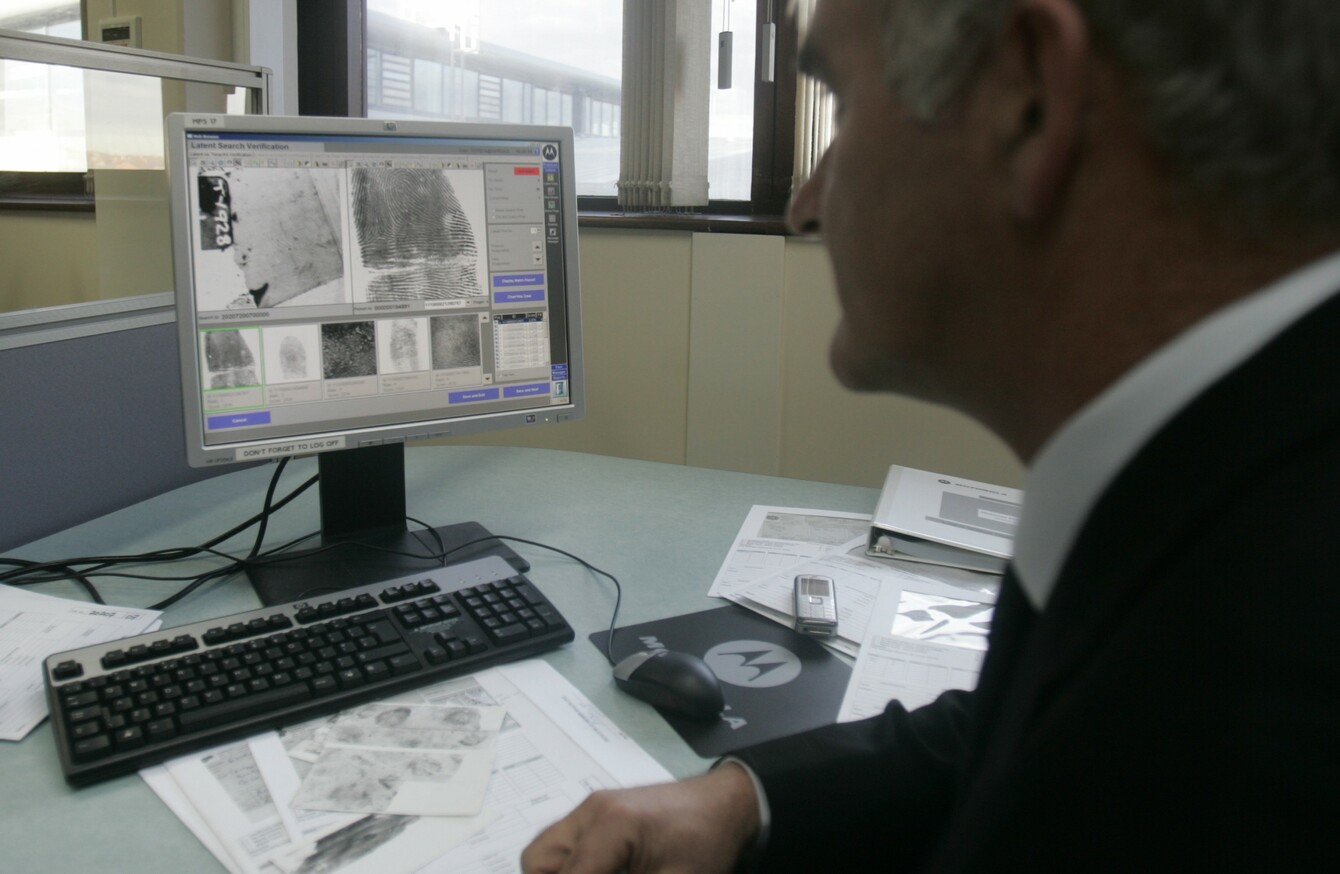 Image: Eamonn Farrell/RollingNews.ie
Image: Eamonn Farrell/RollingNews.ie
EARLIER THIS YEAR, it was revealed that 167 garda stations across the country do not have access to the Pulse computer network.
The system is used to record crime, to update investigations, for internal email communication, staff circulars and other policing matters.
In response to a number of parliamentary questions in relation to these stations, Minister for Justice Frances Fitzgerald pointed out that CSO crime statistics showed a decline in a number of offences.
For most of the divisions referenced, there was a substantial decline in burglary offences, excluding Cavan/Monaghan, where there was a slight rise year-on-year in the second quarter of 2016.
However the CSO figures also show an increase in other crimes during this same period. Rape, sexual assault and other sexual offences, for example, were up in a number of these divisions.
Divisions like Kerry, Louth and Wexford, there was also a notable increase in drunk driving offences and possession of drugs for personal use.
For example, there were 67 recorded drunk driving offences in Kerry in Q2 of 2015 and 86 in Q2 of 2016. In Cavan/Monaghan, attempts or threats to murder, assaults, harassment and related offences rose from 120 to 158 year-on-year.
'Driving back and forth'
Rank-and-file gardaí have also spoken out about the impact this resourcing deficit, and the impact that has on everyday policing.
"It makes it difficult for members to be kept apraised of incidents in the area," one garda explained said. "To find intelligence of someone being in the area, they have to go to a different station."
Circulars, HQ directives, national issues, internal emails, they are all captured on the portal as well.
As the minister pointed out in her response, crimes can be recorded via the Garda Information Services Centre (GISC), which enables gardaí to phone in details of an incident. The latest information from gardaí indicates 92% of crime incidents are recorded using this system.
The bigger problem for gardaí on the ground relates to progress on these incidents, as they have to go to a station that has Pulse access to update their investigations.
"You have to travel 40 minutes maybe to another station to update your files – your whole day could be taken up driving back and forth," another source said. "It's a crazy system and it's not fit for purpose".
If an officer examines CCTV or takes statements from witnesses, for example, they are expected to input the details within a couple of days. Gardaí who fail to promptly update their investigations could be subject to discipline.
Fitzgerald has said the "question of enhancing rural access to the garda network is being examined as part of the modernisationprogramme.
"This includes plans to introduce mobile technology solutions to enable operational gardaí to access core information systems, including Pulse, while on duty and away from garda stations," she said.
However, she said the availability of Pules in a given garda station "is not a prerequisite for the accurate recording and classification of crime data".