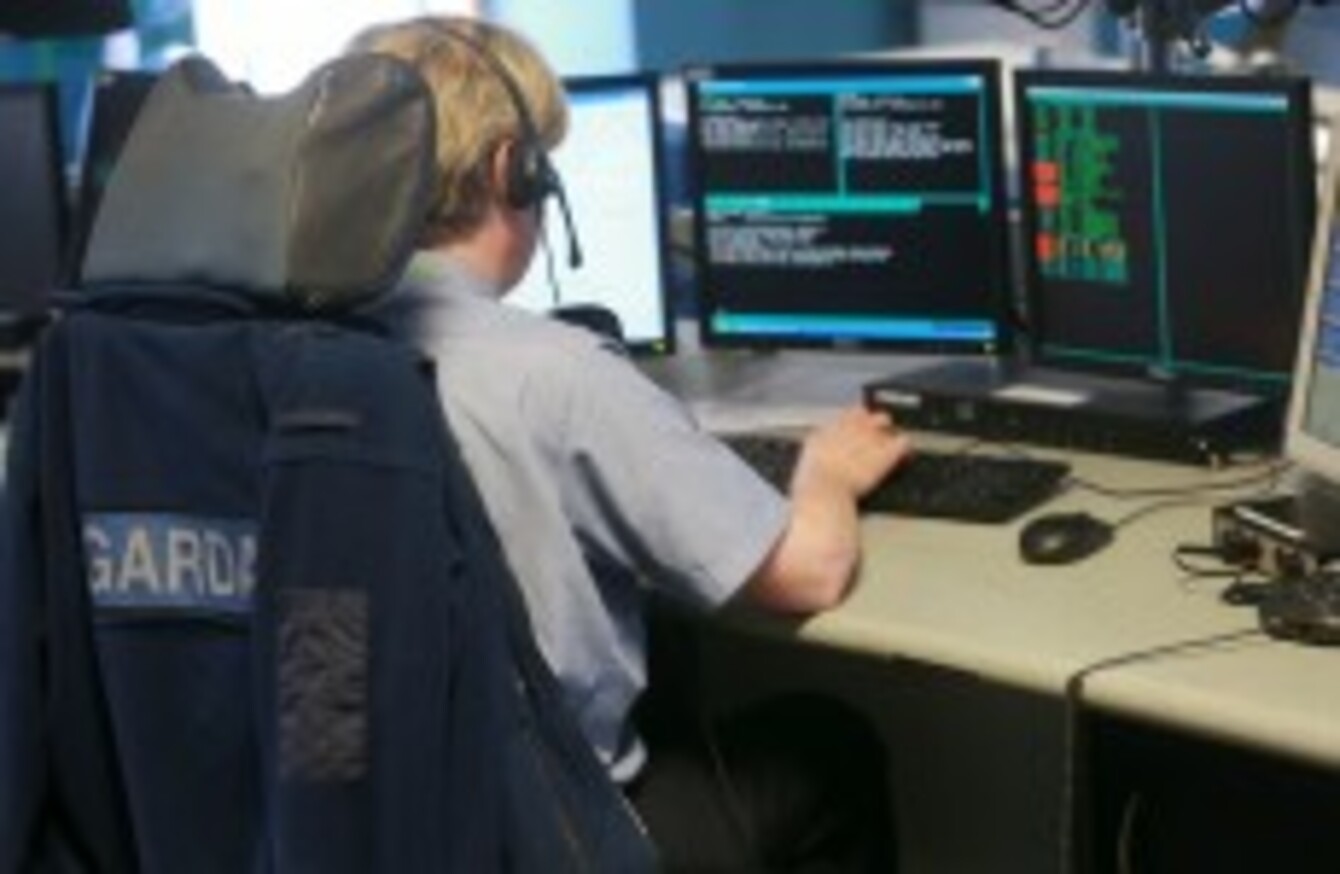 Image: Laura Hutton/Photocall Ireland
Image: Laura Hutton/Photocall Ireland
SOME MEMBERS OF the gardaí are leaving it over a week after a crime has been reported to create a PULSE entry.
Approximately 18,000 PULSE incidents are created each week, the vast majority of these – 16,000 – done by the Garda Information Service Centre (GISC).
GISC, which has existed since 2006 and is staffed by civilians, takes phone calls from gardaí after an incident and records the details on PULSE.
However, the report finds that many gardaí are leaving it to the end of their day to call in incidents to GISC, which is putting pressure on the system.
The report also finds that there are significant delays by some divisions in creating PULSE entries for incidents, with some not being recorded in the system until a week after the crime was reported.
Taking over one week 
Nationally, almost 10% of PULSE incidents examined were created over a week after the incident took place.
Some divisions, such as DMR South Central, Kildare and Dublin Metropolitan Region North, are recording 4.4%, 5.7% and 4.6% of all incidents recorded after 48 hours to under a week of the incident occurring. Meanwhile other divisions, such as DMR South, Laois/Offaly and Mayo, are taking over a week to create an entry in PULSE, accounting for 16.4%, 12.9% and 17.1% of all incidents reported.
Can't see the image? Click here>>
The chart above shows that a number of serious crimes, such as rape, burglary and robbery, were recorded at least one week after the crimes were reported to gardaí.
"It is extremely important that a crime is placed onto a crime recording system at the earliest opportunity, and by doing so, it provides an opportunity for a  supervisor to check the report and to make sure that  any necessary actions are taken at the time," said the Inspectorate.
There is a clear instruction to gardaí to record a crime or an incident on PULSE within the same tour of duty.
Within the greater than one week time period in this analysis, the Inspectorate found the following examples of late PULSE records that were created:
• 67 days for a notification report to the HSE
• 80 days to create a crime of "theft person"
• 91 days to create a crime of "theft other"
• 131 days to create a crime of harassment
• 160 days to create a crime of assault
The Inspectorate states that any delay in recording a crime outside of the Garda
Síochána policy should be a concern, particularly the late recording of crimes such as assaults, sexual assaults, robberies and burglaries.
Of the crimes recorded over a week after the incident was reported, the highest category was for road offences, followed by insurance and theft.
The full report can be viewed here.