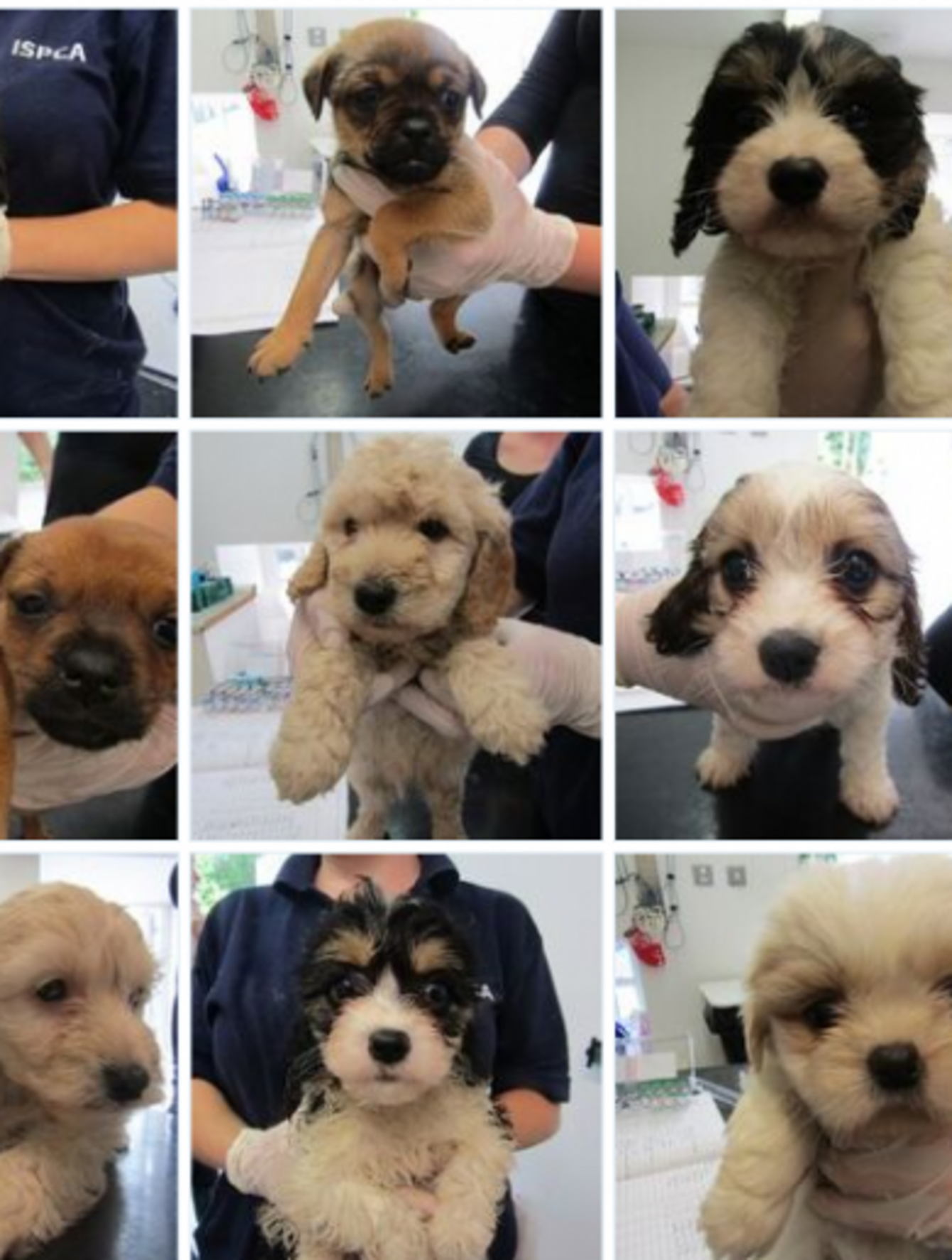 THERE ARE CALLS for a crackdown on illegal dog breeding after twenty Irish bred puppies were found crammed into the boot of a car at a Scottish port.
They were rescued as a result of a part of Operation Delphin – a joint operation between the Irish and Scottish Societies for Prevention of Cruelty to Animals.
The twenty puppies were seized from the boot of a car in Cairnryan ferry port in Scotland and have now been brought to the ISPCA's National Animal Centre in Longford.
An undercover Inspector for the Scottish SPCA said, "Unfortunately the puppy trade is big business in Scotland, with thousands of dogs being brought into the country each year, from Northern Ireland and the Republic of Ireland in particular."
The puppies were all too young to travel, were not accompanied by pet passports and although microchipped were not registered on an approved database as required under the Microchipping of Dogs Regulations.
ISPCA CEO Dr Andrew Kelly said: "This was a horrific way to transport these vulnerable puppies and the person they were seized from had no regard for their welfare.
"We do not know exactly where these puppies originated from in Ireland but our investigations are continuing.
The ISPCA believes it is time for a crackdown on illegal behaviour by dog breeders in Ireland and is calling on all local authorities to enforce the DBE legislation robustly and to take action where breeders fail to comply.
The rescued puppies, aged from four to eight weeks old, included Shih Tzu's, Bichon Frise, Cavalier King Charles Spaniels, Pugs and Cocker Spaniels.
Some of the puppies were too young to be separated from their mother and had to be hand fed by ISPCA staff.
All twenty puppies will be spayed/neutered when of age and the ISPCA will be appealing for good, loving homes for them shortly. For more information, please visit www.ispca.ie, email info@ispca.ie or call 043 33 25035.