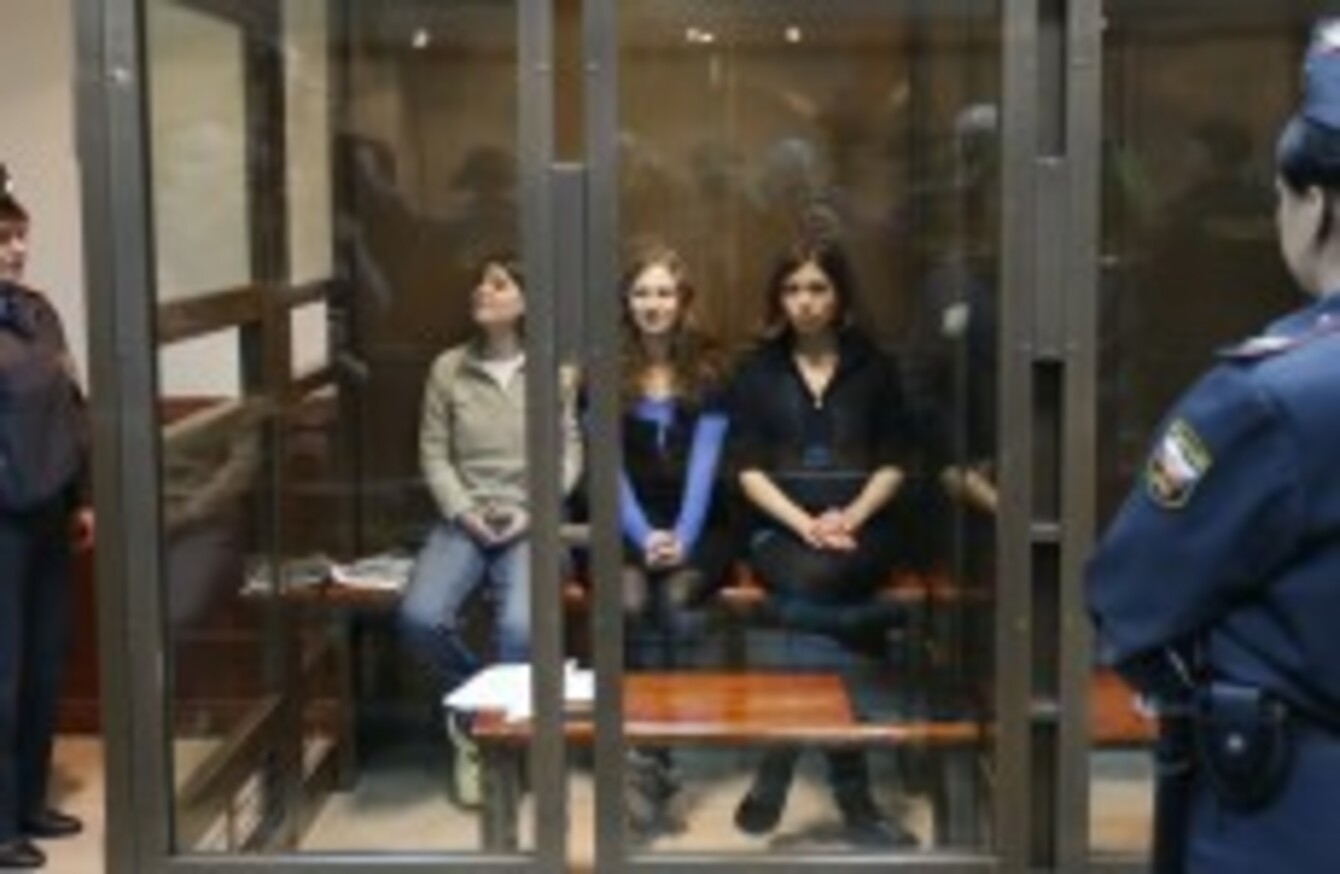 October 2012 file photo of Yekaterina Samutsevich, Maria Alekhina, and Nadezhda Tolokonnikova of Pussy Riot
Image: Sergey Ponomarev/AP/Press Association Images
October 2012 file photo of Yekaterina Samutsevich, Maria Alekhina, and Nadezhda Tolokonnikova of Pussy Riot
Image: Sergey Ponomarev/AP/Press Association Images
A MAN STABBED to death a Russian priest who was deeply critical of Orthodox Church leadership and had supported the activist punk rock group Pussy Riot, police said today.
Pavel Adelgeim, 75, was found dead late Monday in the northwestern Pskov region with multiple stab wounds, regional police told AFP.
A man, born in 1986, was arrested on suspicion of murdering the priest but inflicted stab wounds upon himself when he was detained. He has now been hospitalised and investigators are waiting to interrogate him.
According to initial information, the young man was acquainted with the priest and may have even been staying with him as a guest at the time of the murder. The motive is unclear.
Church
Adelgeim, a former religious dissident who had been imprisoned under Soviet rule, had in recent years in blogs and newspaper articles been hugely critical of the powerful leadership of the Russian Orthodox Church.
For a religious figure he had been unusually vocal in his support for Pussy Riot, two of whose members are serving two year prison camp terms for an illegal performance in a Moscow church.
Pussy Riot's February, 2012 performance in the Church of Christ the Saviour in Moscow denounced the links between the Russian Orthodox Church and President Vladimir Putin.
In 2012, Adelgeim joined hundreds of other prominent Russians in signing a letter urging Russian Orthodox Patriarch Kirill to show mercy towards the imprisoned Pussy Riot members.
"The women have unmasked the lie of the Russian Orthodox Church and its unnatural bond with the Russian Federation," he wrote in a recent blog entry.