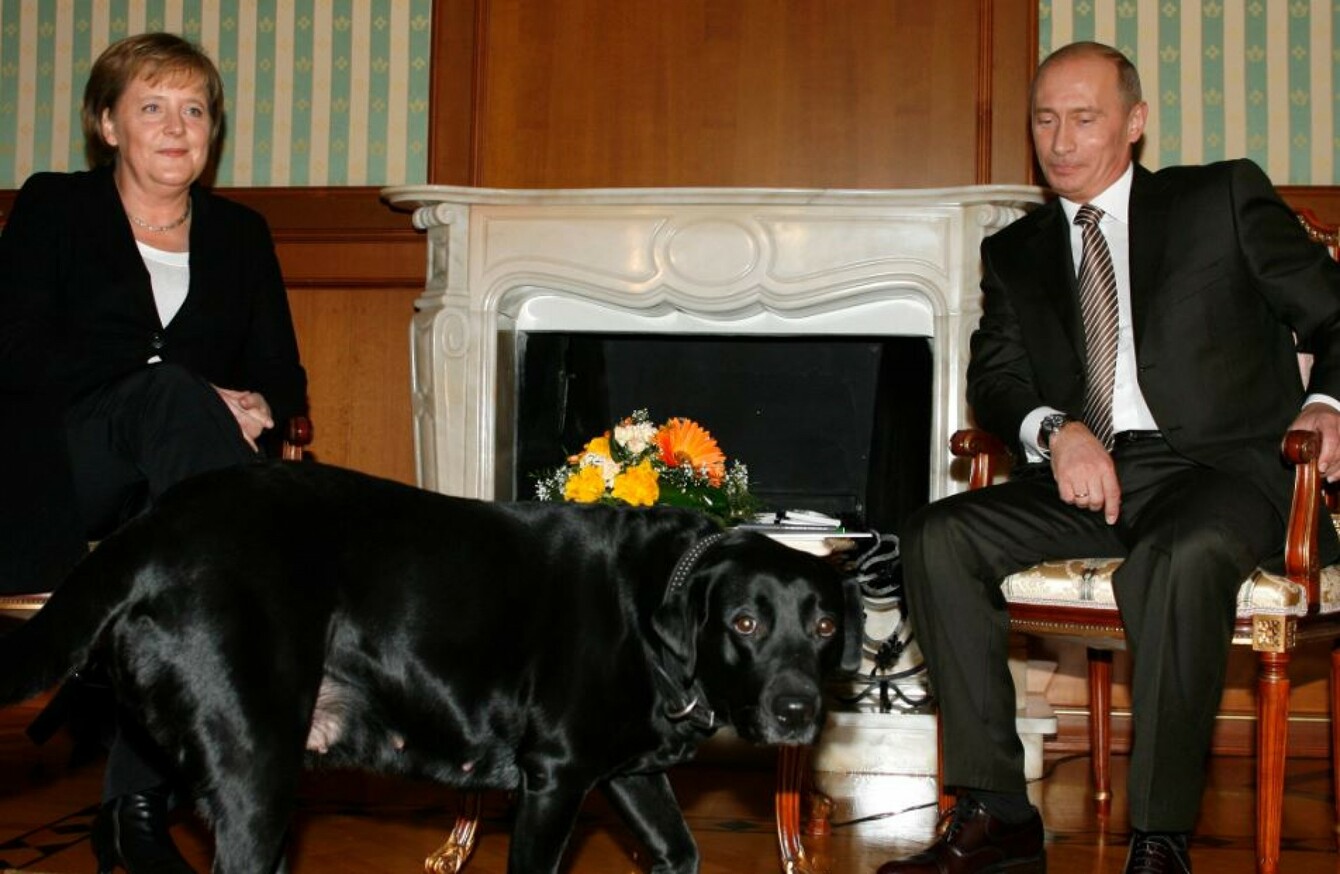 Image: PA
Image: PA
RUSSIAN PRESIDENT VLADIMIR Putin has denied using his dog to scare Angela Merkel.
During a meeting in Sochi in 2007 the German chancellor was photographed looking uncomfortable around Putin's dog Konni.
Merkel has a fear of dogs and some people claimed Putin used the dog in a "power play".
The Telegraph reports that at the time Putin said: "The dog does not bother you, does she? She's a friendly dog and I'm sure she will behave herself."
Merkel is believed to have replied in Russian: "No, she doesn't eat journalists after all."
Yesterday Putin finally shot down the rumours in an interview with German newspaper Bild.
"I did not know anything about [her phobia].
I showed her my dog because I thought she would like it. I told her so later and apologised.
Putin went on to described Merkel as "sincere and highly professional".
The chancellor has been a vocal critic of Putin, particularly in relation to the 2014 annexation of Crimea.