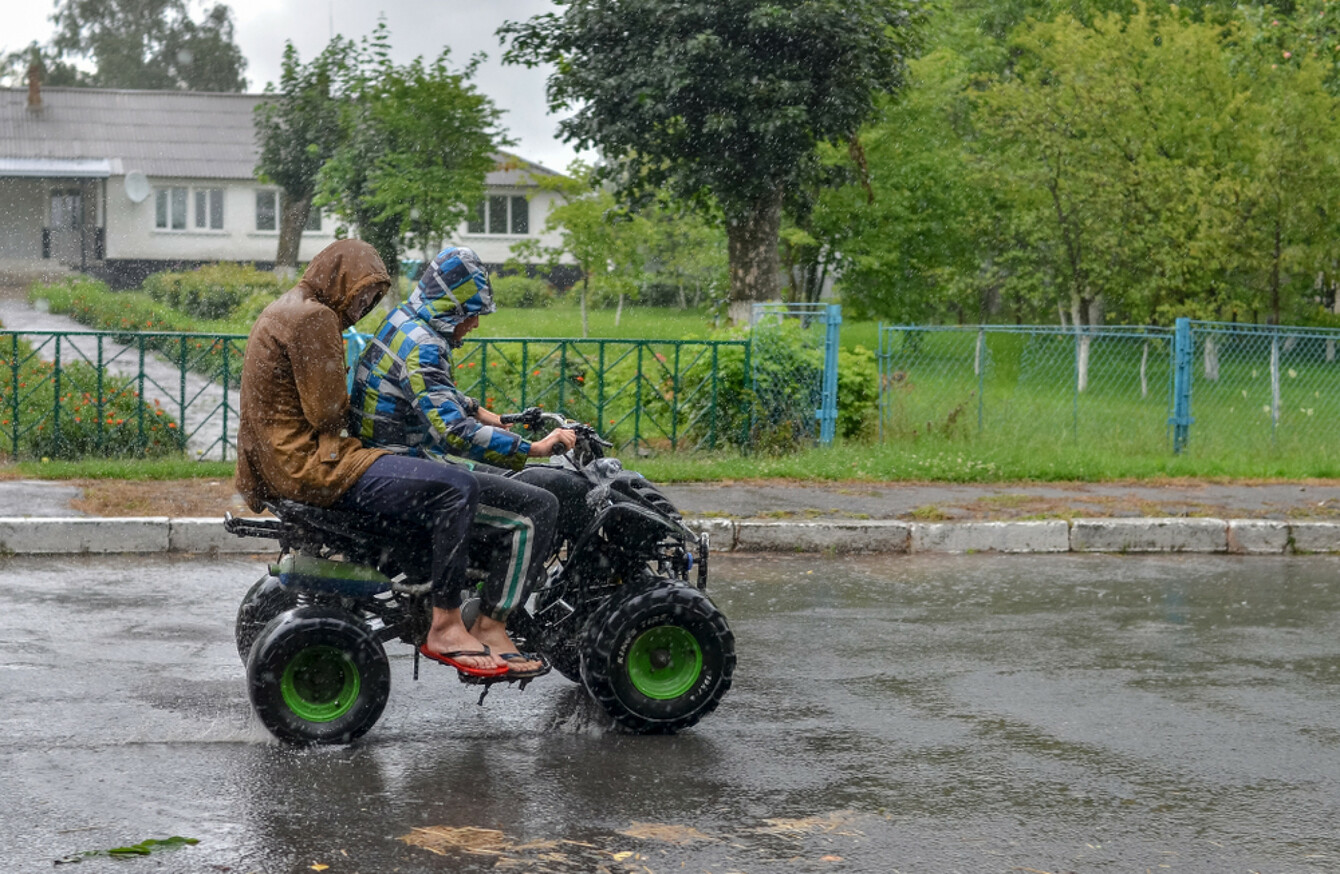 Image: Shutterstock/Vitaliy Kyrychuk
Image: Shutterstock/Vitaliy Kyrychuk
GARDAÍ AND DUBLIN City Council, as well as the Department of Transport, are in discussions around proposed new laws which could see gardaí being able to effectively clampdown on quad bikes and scramblers. 
There is serious concern for the safety of those who use the vehicles as well as for those who are in the vicinity of the bikes which are often driven by people with little to no experience of driving.
Currently, gardaí can only intervene when the bikes are being driven erratically on public roads or footpaths.
Now it has emerged that gardaí have also been advised by management not to pursue people on these vehicles as doing so may lead to injury or accident. 
Government at both national and local level have been developing a number of strategies to combat the misuse of the vehicles and the anti-social behaviour associated with them. 
Last year, 62 people were seriously injured in incidents relating to the vehicles. Residents in a number of communities have described how scrambler and quad bikes are becoming more common. 
Armenian man Ilabek Avetian suffered devastating injuries earlier this year after being struck by a scrambler while sunbathing with his wife in a park in Darndale on the city's northside.
Avetian lost an eye and suffered brain injuries as a result of the crash, with the public coming together to raise €30,000 for him and his wife once his story came to light.
Avetian's partner Angela told of the devastation the incident caused to Ilabek. 
She told the Sean O'Rourke Show on RTÉ Radio One: "My husband lived here for over five years and was working. All the time he told me about Ireland and that it is beautiful here. One month later – we decided to go to park and when we went to the park we were on the hill – we didn't see him (the driver) because of light on my face. The motorbike ran over his face. At first I thought – Ilo – what happened – his face is all opened. His blood is on me. I saw the driver and I said what have you done – you killed the man – he looked at us and went.
I had a meeting with doctors – they say – if he live he will be in a vegetative situation. He lost his left eye, his nose is broken on both sides. I go and see him every day. I am living in the hospital. Each nurse and doctor knows he is there. 
The biggest problem in relation to quad and scrambler bikes is the lack of legislation around them. Under the 1961 Road Traffic Act, a public road means a road which the road authority is responsible for maintaining.
There have been calls for more clarity around what that means. 
Sinn Féin TD Dessie Ellis has urged for the extension of the definition of public space in the road traffic act to "include parks, greens and unused ground", as well as providing gardaí "the ability to impound quads and bikes that are used illegally in private property".
According to the Joint Policing Parks Subcommittee: "Dublin City Council, in conjunction with the other Dublin authorities, An Garda Síochána and the Department of Justice and Equality, is also considering the options to deal with the danger caused by the use of Quad bikes / scramblers within park grounds as the existing legislation has limited power to enforce such issues, permitting An Garda Síochána to take action only if they are being driven erratically on public roads/footpaths. Members of the force are advised not to pursue quad bikes due to risk of accident / injury to users and bystanders."
City planners believe that these vehicles will still be used, regardless of legislation that is in place. For this reason, they are exploring the option of building a designated area where these bikes can be driven. But the biggest stumbling blocks to this project are insurance and health and safety issues. 
#Open journalism No news is bad news Support The Journal

Your contributions will help us continue to deliver the stories that are important to you

Support us now
Gardaí have received a number of reports about close calls and violations regarding the use of these vehicles in recent times, including children as young as eight driving them.
There have also been a number of fatalities involving the vehicles, including two people who died on Christmas Day. 
Leroy Coyle, 19, died in a scrambler crash on Christmas Day in 2013. The incident happened on the Ballybough Road near Croke Park. In 2015, Warren Kenny, 16, died on Christmas Day after the scrambler he got as a present was involved in a crash in Cherry Orchard, Ballyfermot, west Dublin.
There is cross-party support for a ban on the vehicles. 
Dublin City councillor Noeleen Reilly said that "there is a real breakdown in the law and communities are being held to ransom".
Social Democrats' councillor Cian O'Callaghan said: "The misuse of quad bikes and scramblers has been allowed to reach epidemic proportions in many communities."
He added that it's "not unusual to see children as young as seven or eight racing around housing estates and in public open spaces and parks, posing a huge danger to themselves as well as pedestrians and road users".