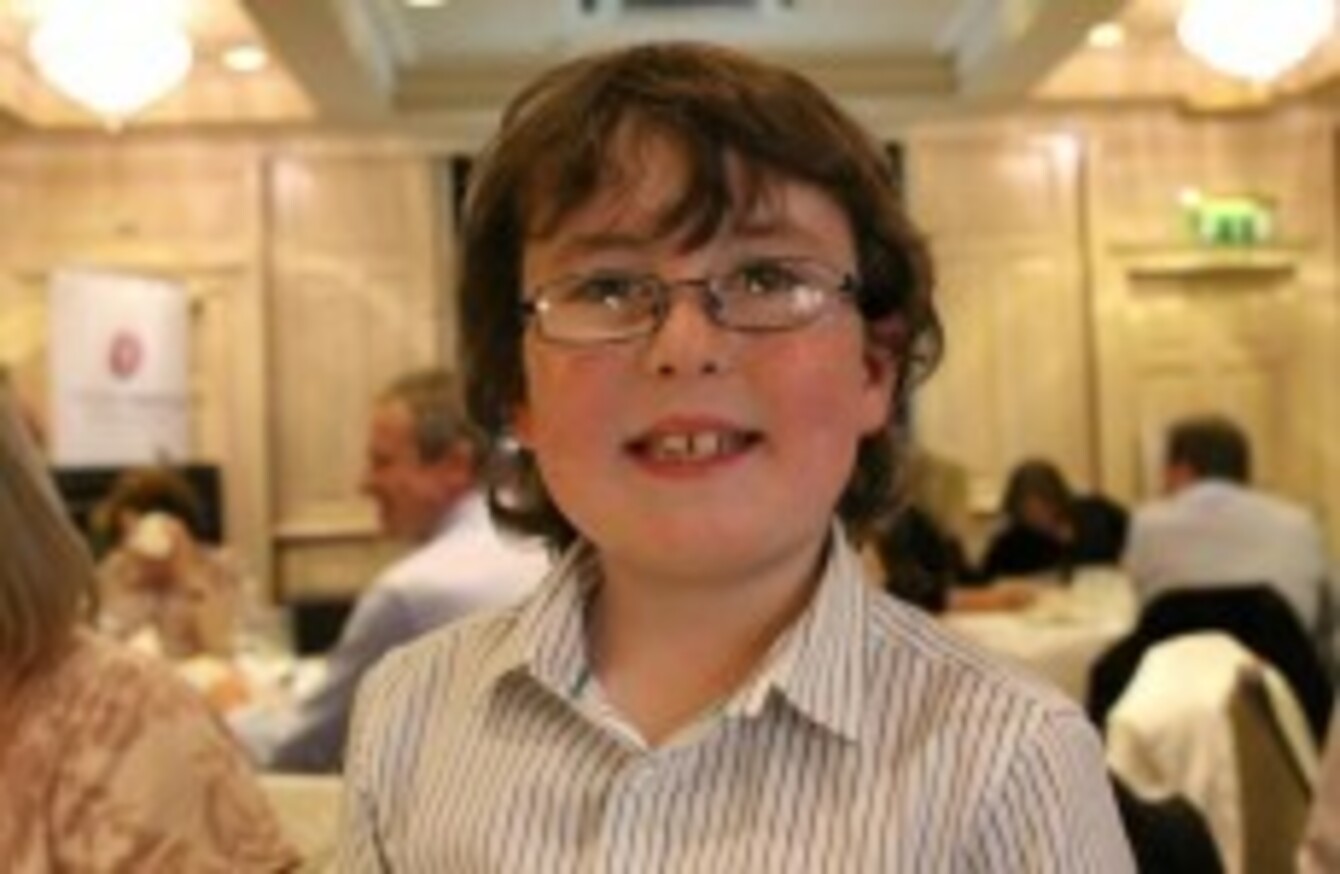 Image: Get Ireland Signing
Image: Get Ireland Signing
SOME OF YOU may remember ten-year-old Quaid Cleland who we told you about back in August.
Quaid is a hearing child, on a mission to get the whole country signing so that Deaf and hearing people can all communicate with one another.
His focus over the last year has been on lobbying RTÉ to use Irish Sign Language (ISL) on the Late Late Toy Show. It is his favourite show and he wants Deaf children to be able to enjoy it as much as he does every year.
From January, he began sending RTÉ videos on him signing various Toy Show related words to sway them:
Source: fireflyfone/YouTube
At the time, TheJournal.ie brought Quaid's campaign to the attention of RTÉ and we have now learned that he will take part in the book segment of the show, where he will no doubt teach the nation a few signs and put smiles on the faces of any Deaf children who are watching.
Quaid started his campaign at the age of six, after being introduced to ISL by his mother who was studying communication with the Deaf. He has won a number of awards this year for his commitment to getting Ireland signing and has even met the Taoiseach.
The ten year old spends time visiting residents at a retirement home for the Deaf and Deafblind and sits chatting with them for hours. He also helped out as a volunteer at the RDS this year when a signing Santa was brought in to speak with Deaf children.
We're sure Quaid is beside himself with excitement and we can't wait to watch him on the show tonight.