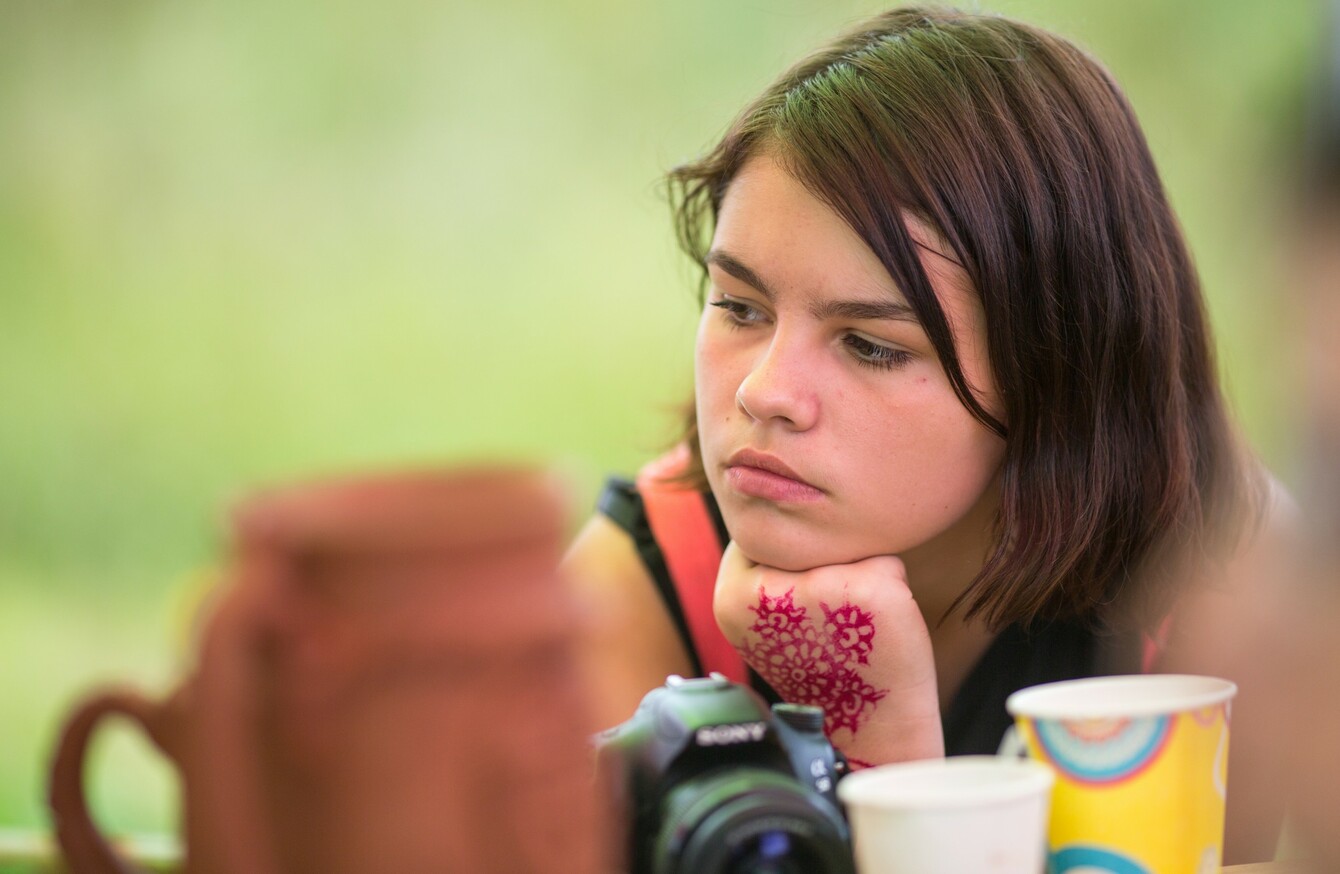 Image: Shutterstock/De Visu
Image: Shutterstock/De Visu
This article is part of our Change Generation project, supported by KBC. To read more click here.
YOU MIGHT NOT HAVE heard of the 'quarterlife crisis' before, but if you are aged in your mid-20s to mid-30s, this may strike a chord.
The pressure to get a job, make money and succeed quickly sees many people end up in jobs or relationships that they are unhappy in, but cannot see a way out of.
This leads to a phenomenon identified by psychologist at the University of Greenwich in London, Dr Oliver Robinson, called the quarterlife crisis. It refers to what is essentially a period of formative developmental crisis involving anxiety, uncertainty and inner turmoil that often accompanies early adulthood.
It can happen a quarter of the way through adulthood (hence the name), in the period between 25 and 35, although it clusters around the age of 30. The crisis typically lasts for around two years and bears all the hallmarks of a mid-life crisis with feelings of depression, being trapped and not having achieved enough.
Paula Coogan has been working as a life coach in Dublin for the past six years, specialising in the quarterlife crisis. She told TheJournal.ie that her work stems from real-life experience, when in her early 20s  she became disillusioned with the work she was doing but was too afraid to quit.
Her hand was forced when she was made redundant from that job and she began studying to be a life coach, in part to figure out what she was going through herself. "I was scrambling to find a sense of who I was," she says.
Modern phenomenon 
Coogan has noticed common themes in her work with 20-somethings and 30-somethings: uncertainty, self-doubt, chaos, the sense of 'putting on a show'. She attributes these to the quarterlife crisis and says it is a modern phenomenon.
The quarterlife crisis is unique for 20- and 30-something's today – it's taking us on average 7 or 8 years longer than previous generations to hit the traditional markers of adulthood like a stable job – there is no job for life anymore – settling down and having a family. That happened for our parents in their early 20s, now that's not happening for us until our 30s.
Ask better questions
A common problem Coogan encounters with clients is the tendency to ask 'why' something is happening to them, rather than how they can change their circumstances.
She encourages her clients to ask the following questions of themselves:
Who am I and what are my values?
What do I want?
What can I do to help me get it?
Coogan says using the wheel of life coaching tool to evaluate how satisfied in each area of your life is a good starting point.
Most of the time people don't look at their lives, they don't think, "well am I happy in this area and am I unhappy here." When they do this very basic exercise of rating from one-to-ten how happy they are in different areas, they can look at what can have the biggest ripple effect.
Turning point
Coogan says the quarterlife crisis is not a catastrophe, but should be seen as a turning point or a crossroads. It is a time when an important decision needs to be made and it is important that people get there on their own, she says.
My way of working is that the client already knows what they want to do and my job is to facilitate, quiz and help them to extract that, depending on what they love and are passionate about.
Catalyst for change
Dr Chris Robinson says there are four phases to the quarterlife crisis.
Phase 1 is defined by feelings of being "locked in" to or "locked out" of your life choices – relationships, jobs etc.
Phase 2 is a rising sense that change is possible, along with a mental and physical separation from previous commitments.
Phase 3 is a period of rebuilding a new life.
Phase 4 involves developing new commitments that are more in tune with personal interests, aspirations and values.
Dr Robinson told TheJournal.ie that the quarterlife crisis is what you make of it. Once its four phases are resolved, then it is a positive development in a person's life.
A quarterlife crisis is a great opportunity for making tangible changes to how you live your life, before you are fully "settled down", at which point it is harder to make major changes. If you take that opportunity, a quarterlife crisis is a catalyst for development.
But the opposite is also true, he says.
"However for those who have a quarterlife crisis but don't react with proactive changes, it can lead to a cycle of decline and depression."