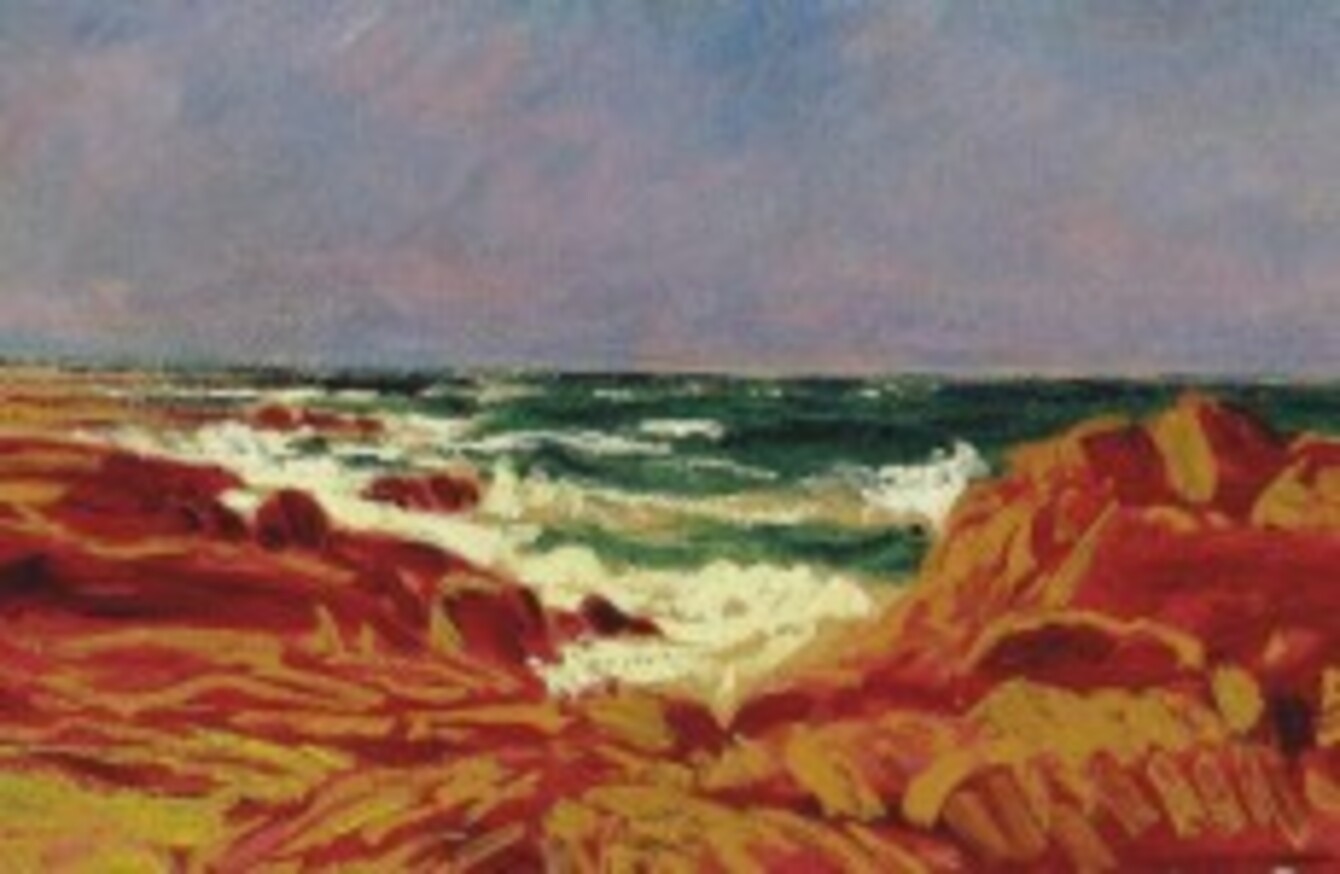 Côte de la Mer, Bretagne by Roderic O'Connor
Image: Christie's
Côte de la Mer, Bretagne by Roderic O'Connor
Image: Christie's
AUCTIONEERS CHRISTIE'S HAVE announced that four paintings seized from Celtic Tiger-era financier Derek Quinlan will go under the hammer in London later this month.
The works are currently in the ownership of the National Asset Management Agency after Quinlan voluntarily handed them over to the bad bank.
Twelve paintings from the collection were sold two years ago, two of which were donated to the National Gallery of Ireland.
Four that weren't sold at the time will go back under the hammer in on 21 November, but the reserve prices have been slashed for the paintings this time around.
'Tinkers Picking Whitethorn' by Dublin artist Louis le Brocquy, who died last year, had an estimate of between £40,000 and £60,000 when it went on sale in November 2011. This time, the reserve has been cut to £20,000 — £30,000.
Another of le Brocquy's works, 'Woman' has also had its estimate cut in half, and is now set to go on sale with a reserve of £20,000.
'Côte de la Mer, Bretagne' by Roderic O'Connor is the most expensive work on offer. Its reserve has been cut from £150,000 — £250,000 in 2011 to £80,000 — £120,000.
'Still Life with Candle' by William Scott is the fourth work going on sale; in 2011 it was estimated to fetch around £60,000 to £80,000. The top reserve has now been cut to  £60,000.
Quinlan, a former tax inspector at the Revenue Commissioners, was one of the country's best-known developers during the property boom.
He relocated to Switzerland in 2009 but settled in London in 2010. NAMA took charge of a number of his properties in 2011.
Around €1.9 million was raised when when the first twelve paintings were sold two years ago and Quinlan's debt has been reduced by about €3 billion.
An initial version of this article stated that the paintings were seized by NAMA. This has now been changed to reflect that the artwork was voluntarily handed over by Derek Quinlan on request.