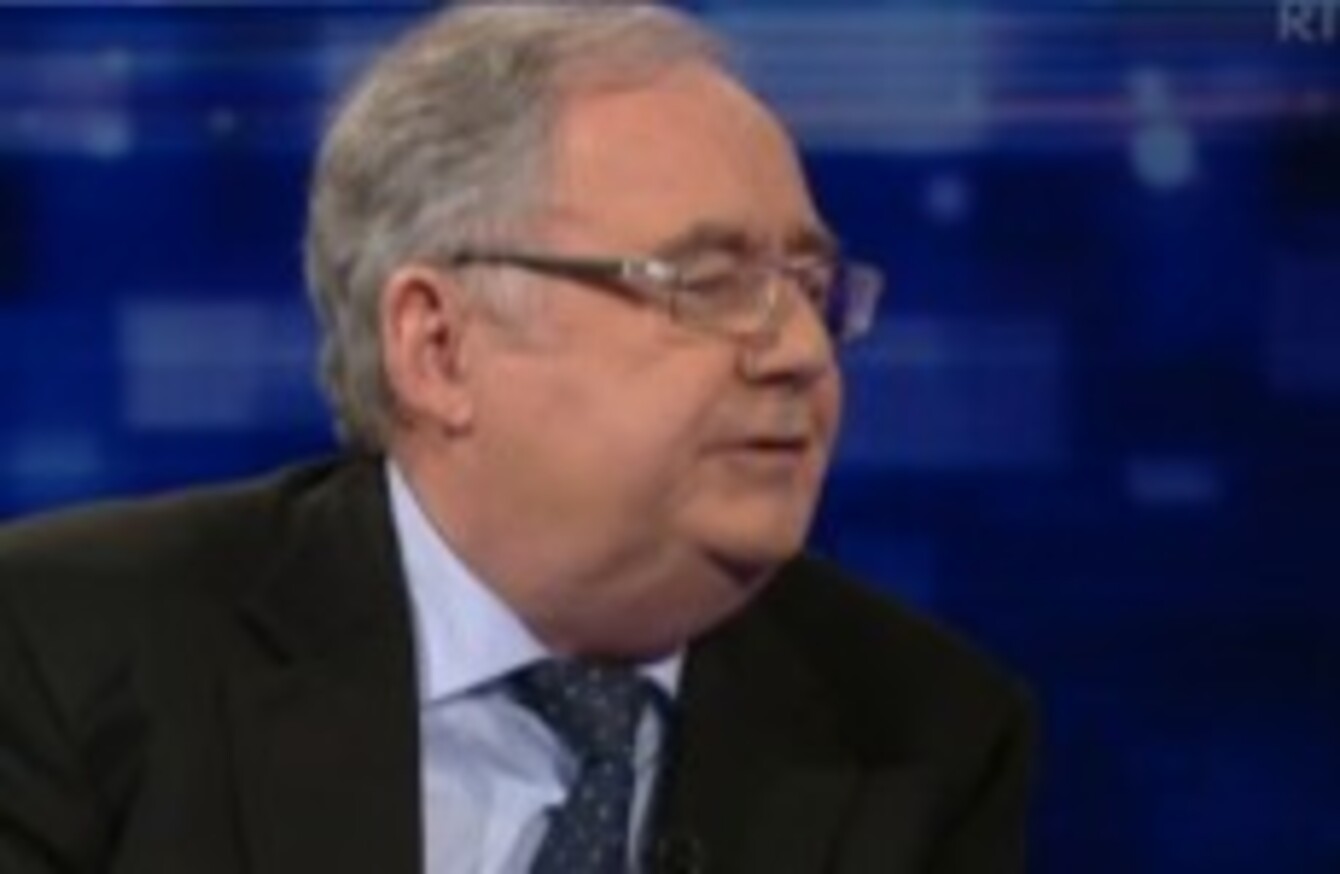 Pat Rabbitte on RTÉ's Prime Time this evening.
Image: RTE/Screengrab
Pat Rabbitte on RTÉ's Prime Time this evening.
Image: RTE/Screengrab
LABOUR TD PAT Rabbitte has called for the "selective targeting of public figures" to stop.
Speaking on RTÉ's Prime Time programme last night, Rabbitte said the abuse politicians have been facing recently is unacceptable.
He admitted that public representatives have long been on the other end of anger from constituents over the years.
However, he said today it is "entirely different" as representatives' public offices are being picketed and vandalised, in some cases.
Rabbitte said the "scurrilous stream of abuse on social media" has gone too far.
Socialist Party member Ruth Coppinger TD said in reply, that "angry protests" have taken place before, and said the public are more concerned about public representatives, like Paul Murphy, being arrested over protesting.
'Dawn raids'
On Monday, Murphy and two of the party's councillors, and a member of republican group Éirigí were arrested in an early-morning garda operation in relation to the protest in Jobstown last November in which Tanáiste Joan Burton was trapped in her car for several hours.
Another four people were arrested yesterday, including a 16-year-old boy.
"People are concerned about dawn raids… about the concerted effort … to attack the democratic right to protest," said Coppinger.
She added that she would not condone the abuse of politicians.
He said he was concerned about certain "elements" within the anti-water charges movement that want to "create mayhem and insult gardaí" by spitting at them and abusing them.
He said he was also concerned about the president being "dragged in to" the situation.
 It is the nastiness and the ugliness by a small number [of people].
First published at 10.42pm, 10 February 2015