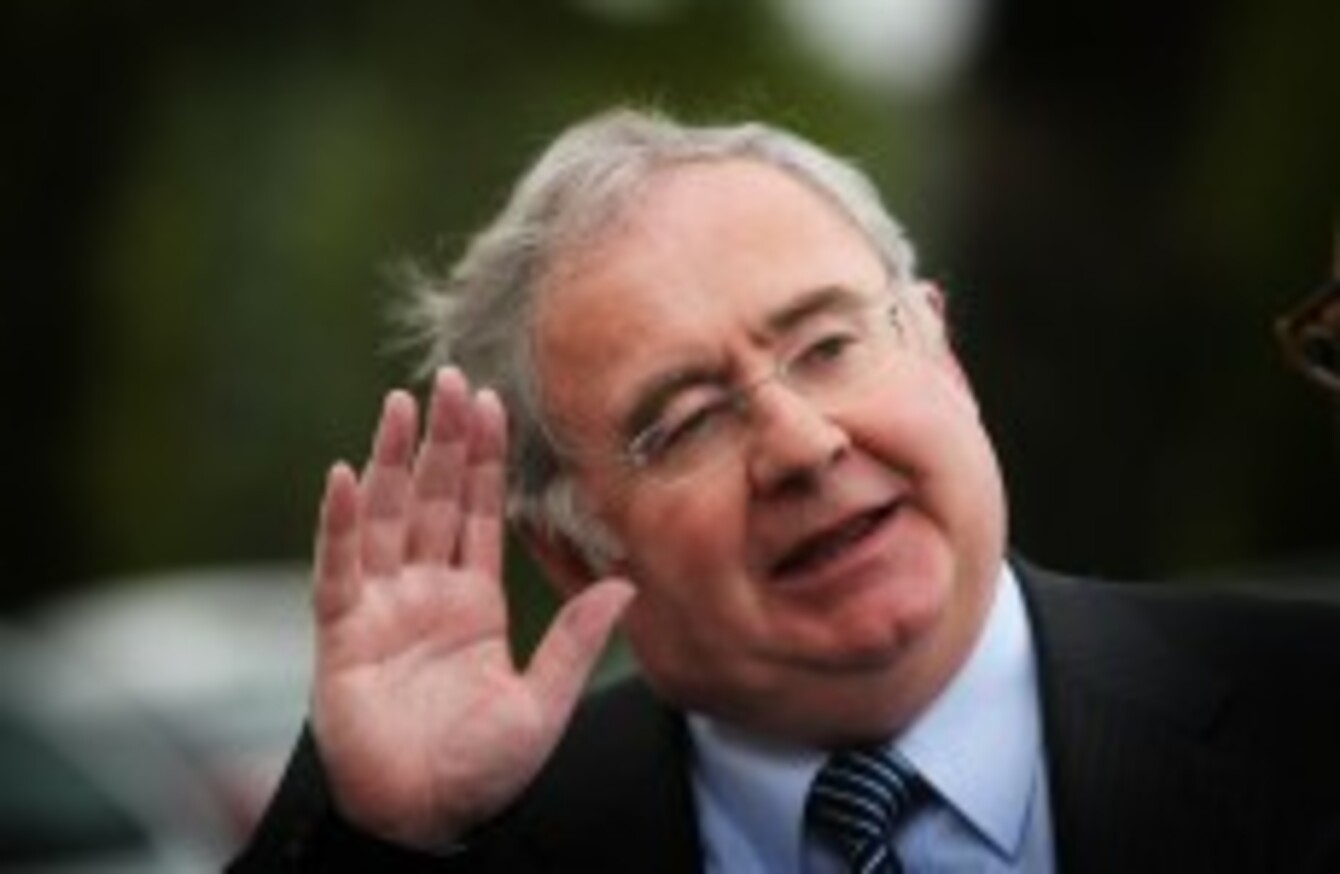 Pat Rabbitte
Image: Julien Behal/PA Wire/Press Association Images
Pat Rabbitte
Image: Julien Behal/PA Wire/Press Association Images
THE ENVIRONMENTAL PROTECTION Agency (EPA) is to conduct a study into the effects of so-called fracking in response to concerns raised in recent months.
The Minister for Communications, Energy and Natural Resources Pat Rabbitte has asked the EPA to examine fracking following concerns raised by residents in the northwest, environmental activists and politicians about the possible effects of drilling for natural gas in the region.
Fracking is short for 'hydraulic fracturing' and involves extracting natural gas from pockets deep in underground rock by drilling down and across before pumping in a liquid known as 'fracking fluid' in order to eventually extract the gas.
Some of the chemicals contained in the fluid and how it is disposed of have raised concerns but its estimated that the extraction of such gases could be worth tens of billions of euro.
Two energy companies Tamboran Resources and Langco (Lough Allen Natural Gas Company) have been licensed to carry out initial studies on the viability of gas extraction in parts of Cavan, Leitrim, Roscommon and Sligo leading to concerns in those areas.
Rabbittee has responded to those concerns by ordering the review. He told the Seanad yesterday:
We need to have debate on this subject who is well informed on many dimensions including the scale of valuable resource reserves that may lie under Irish soil as well as the various impacts of extraction.

At present there is currently very little European experience of the process. For this reason I have asked the EPA to examine the area and advise me and colleagues in Government on the environmental implications of fracking.
"What is clear is that there is no immediate cause for concern. It is worth noting that the Department has not received applications for, nor licensed the use hydraulic fracturing in the Irish onshore at this time," he added.
The decision was welcomed by Fianna Fáil's spokesperson on Communications, Energy and Natural Resourcues, Eamon Ó Cuív, who said yesterday: "There is real concern that this method of shale gas extraction could cause serious and irrevocable damage.
Rushing ahead with the issuing of licenses without fully understanding the effects of fracking would be a serious mistake that could put the entire Shannon waterways at risk.