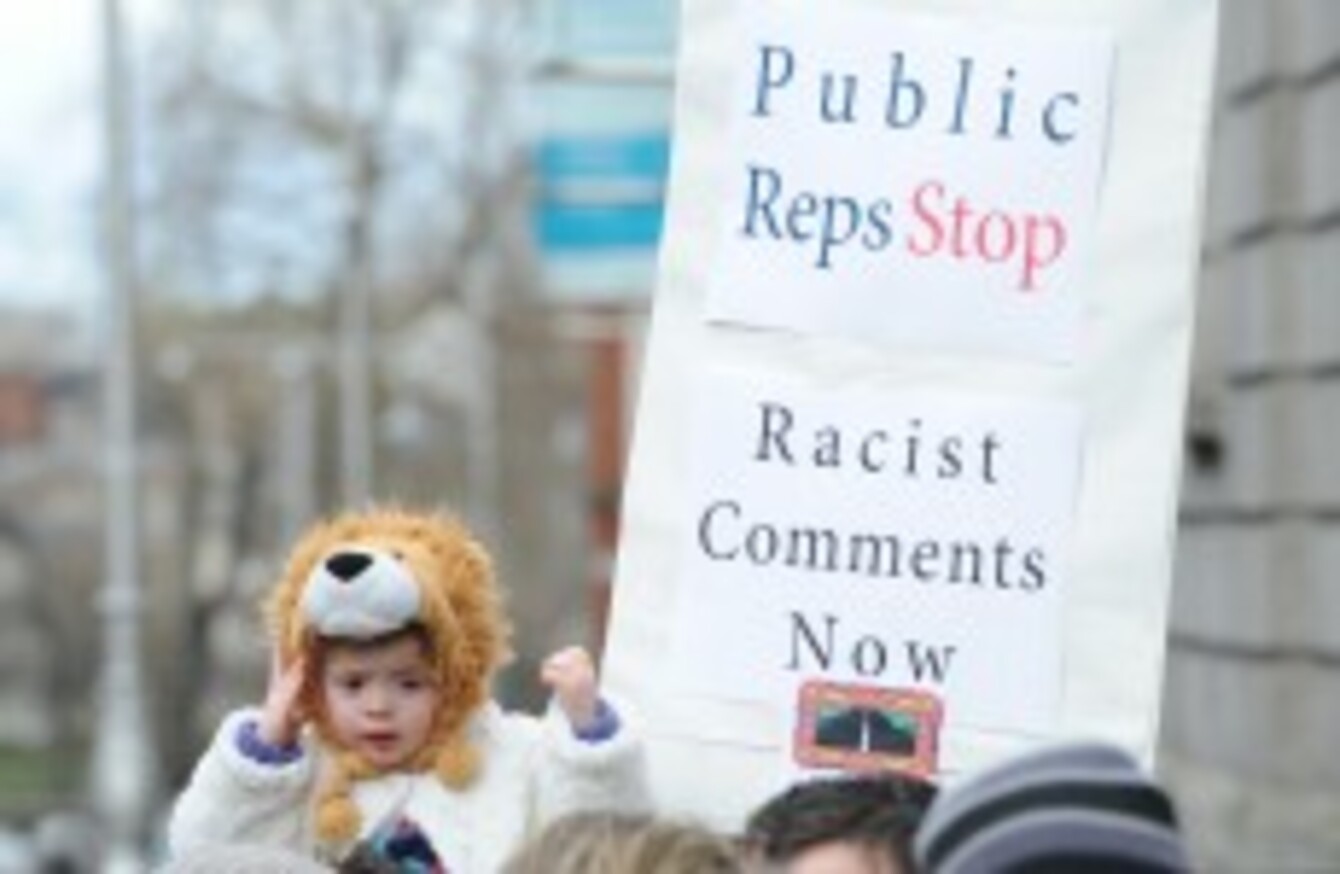 Traveller groups protest outside the Dail in March of this year
Image: Sasko Lazarov/Photocall Ireland
Traveller groups protest outside the Dail in March of this year
Image: Sasko Lazarov/Photocall Ireland
THERE'S BEEN A significant increase in the number of racial abuse incidents and hate crimes in the first eleven months of the year compared to the same period in 2012, according to preliminary figures compiled by the Immigrant Council of Ireland.
142 incidents have been reported to the organisation since January, compared to 77 in the same period last year.
Verbal and written abuse accounts for the majority of the cases — 35 per cent and 17 per cent of the total, respectively.
The rest of the categories break down as follows:
Discrimination and Social exclusion 24 per cent
Written harassment 17 per cent
Physical violence 9 per cent
Property damage and racist graffiti 7 per cent
Non-verbal harassment (e.g. offensive look or gesture) 7 per cent
Other 1 per cent
20 per cent of those reporting incidents to the Council said the abuse had happened at their workplace. 14 per cent said it happened in the street, while 12 per cent said it had taken place on the internet.
CEO of the Immmigrant Council Denise Charlton described the increase as "alarming" and said it showed racism was a reality that "people and families are facing in their communities".
"These initial findings show that racism can occur anywhere, people have been made victims in their own homes, at work, on the street and increasingly online."
Charlton said the organisation had mounted an extensive advertising and social media campaign this year to assure victims they had nothing to be concerned about in coming forward. "Our hope is that the increase we have reported is an indication that this has happened rather than an actual increase in racism," Charlton said.