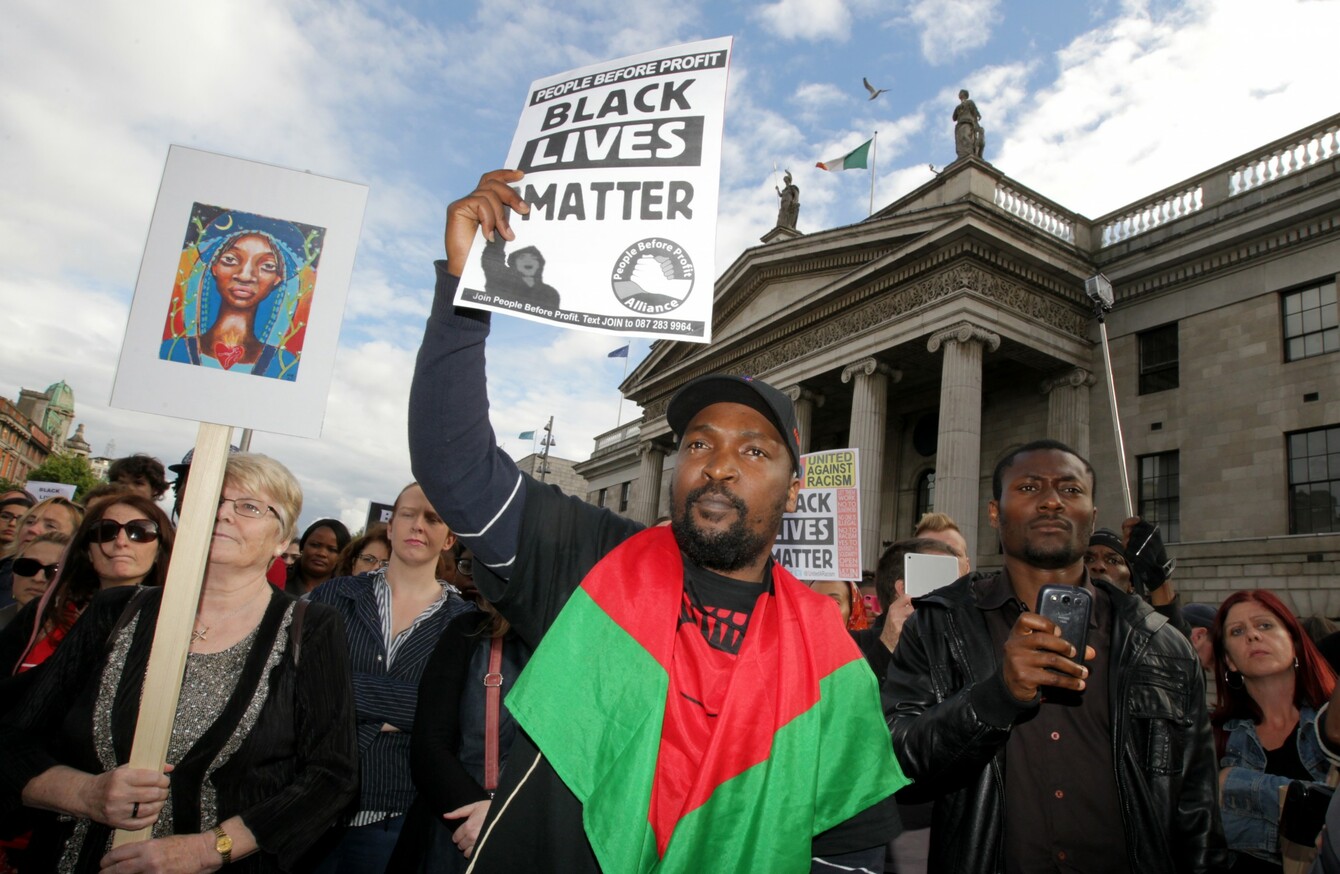 Image: RollingNews.ie
Image: RollingNews.ie
THERE HAS BEEN a surge in the number of people reporting that they were the victims of racist abuse and threats, according to latest data.
The figures, compiled by European Network Against Racism Ireland (ENAR Ireland), "represent a much higher level of reporting than the previous six-month period, and a significantly higher level than all previously recorded periods" according to report author Dr Lucy Michael of Ulster University.
The report also charted increased levels of racist criminal offences including violence, and threats to kill or cause serious injury.
The report was made by Dr Michael from the information on racist incidents submitted to the iReport.ie racist incident reporting website. The data revealed the highest levels yet of incident reporting, up to 246 from 190 for the previous period, with at least 155 of these being in the category of criminal offences.
Michael's study showed that continuing low levels of confidence in gardaí among victims. She wrote: "The high number of reports that indicate that the incidents are part of an ongoing pattern of racism, particularly those which have escalated to violence over a period of time, demonstrate that garda efforts to tackle racism before it escalates needs to improve."
'Trump effect'
Shane O'Curry, director of ENAR Ireland said the report clearly shows that Ireland is not immune to the Brexit and Trump effects.
"When racist violence and dehumanising attitudes against minorities are not treated seriously, hate speech from overseas finds fertile ground in Ireland," he said.
The result is an alarming growth in racist hate crimes in this period in the short and medium term. The longer term damage is untold.
"As currently configured, the State in Ireland lacks the tools and resources it needs to combat racism and to provide equally for all who live here without fear or favour" said OCurry "It is not fit-for-purpose in terms of catering for the diverse society which we live in. We need to be proactive in confronting racism. It is not good enough to blame minorities for the failure of society to integrate them when such high levels of racism are allowed to fester unchecked."