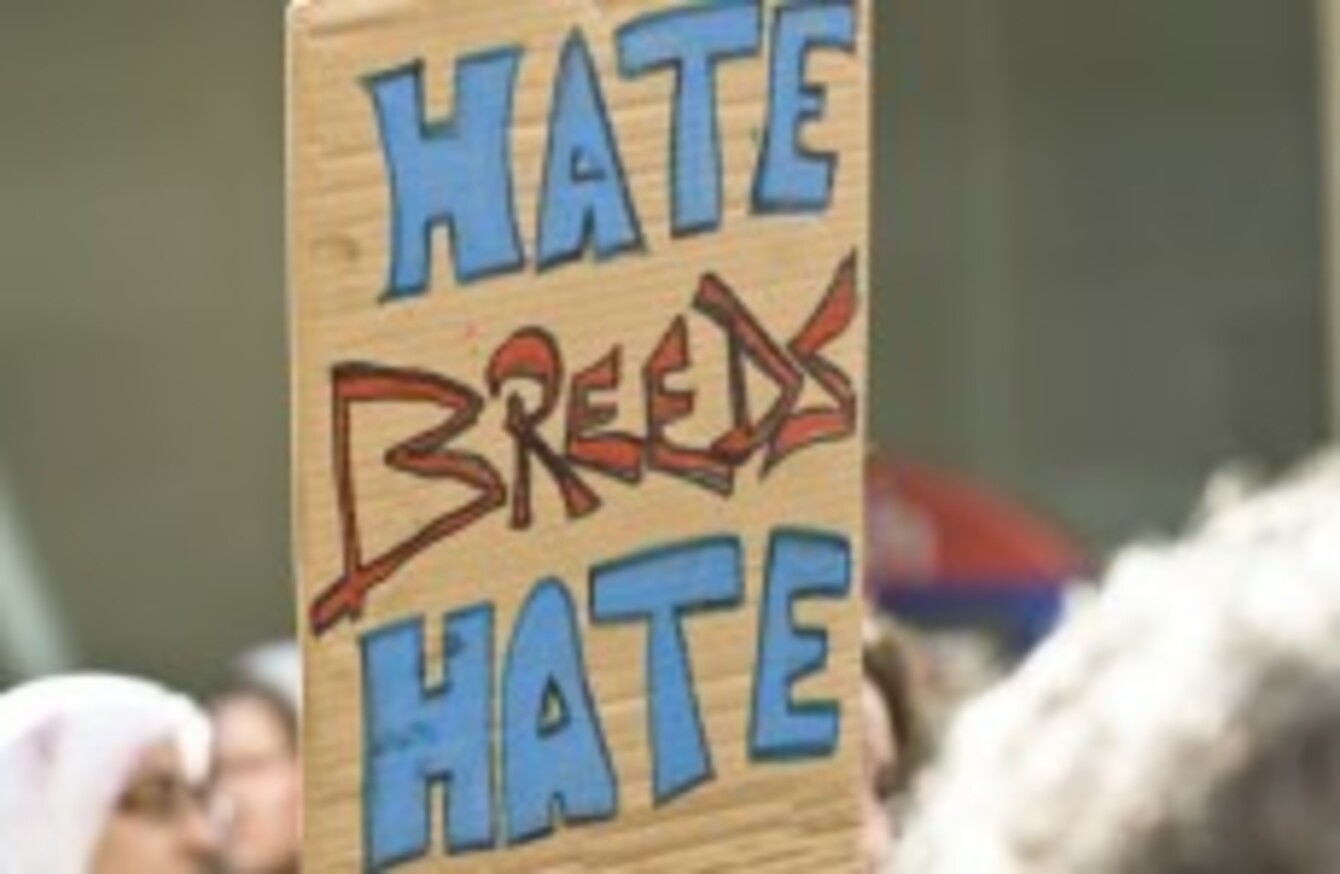 Image: hate sign image via Shutterstock
Image: hate sign image via Shutterstock
THE IMMIGRANT COUNCIL of Ireland (ICI) has said that people who "spread messages of hate" online should be sanctioned.
Today the council called for a National Action Plan to combat racism as new figures confirm that 58 cases have been reported to it since the start of this year.
ICI also published a detailed submission with recommendations for the Oireachtas Justice Committee including the ratification of European Conventions on cyber crime to ensure a robust response to online racism.
The organisation said the biggest problem is that servers for websites are often in a different jurisdiction and so there are no powers here to punish people.
Chief Executive Denise Charlton said it is "unacceptable that individuals and groups can go online to spread messages of hate with no fear of prosecution".
ICI's Jerry O'Connor also said that the implementation of recommendations made in hearings about bullying on social media would actually cover a lot of the racism spread through these sites.
"We'd like to see our submission move to public hearings so that this area can be explored but we would want to see recommendations acted upon," he said.
The recommendations made to the Justice Committee also include the adoption of policies by all public bodies to state there is no acceptable level of racism and the establishment of a centralised database and use of the garda PULSE system to ensure accurate reporting.