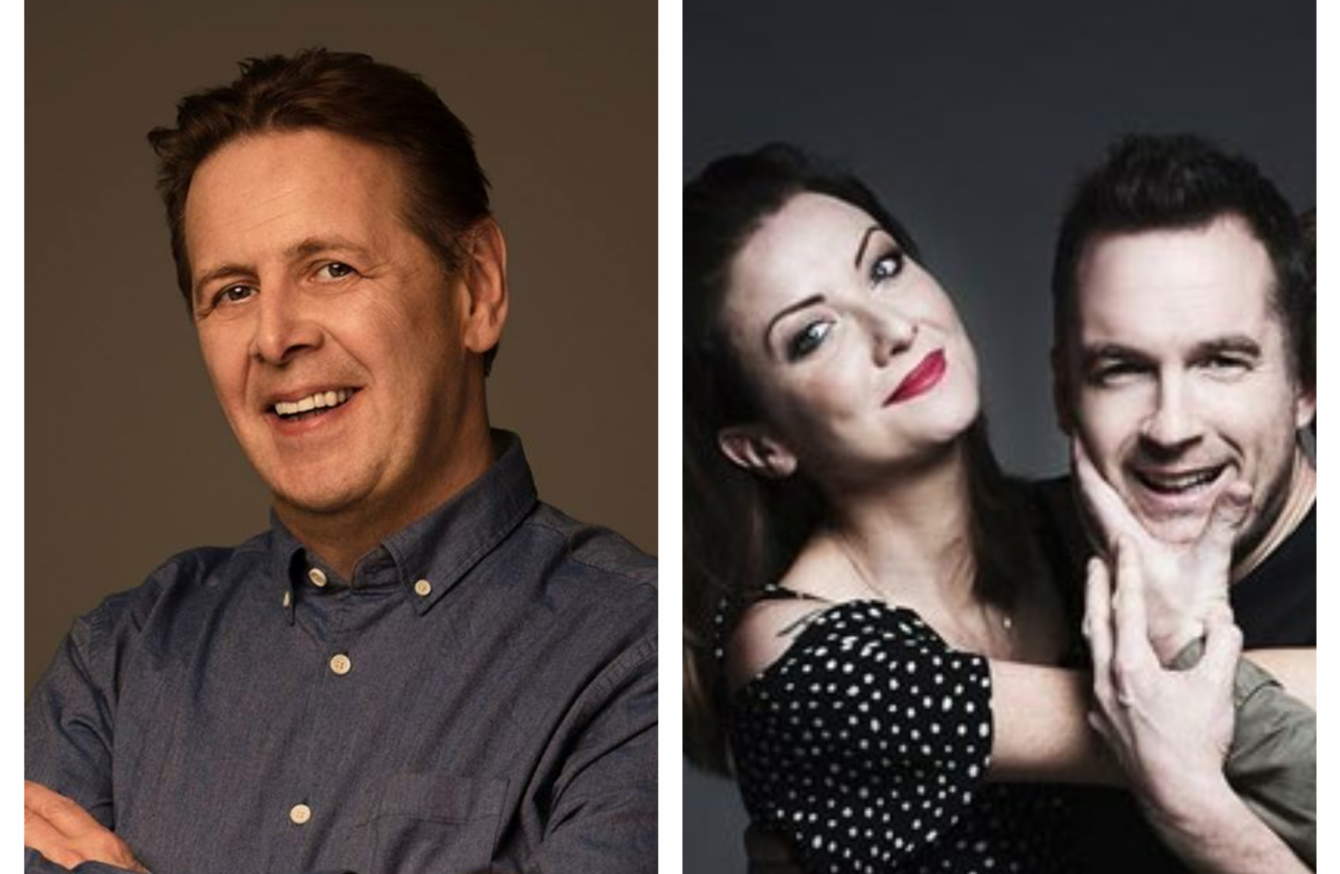 Ian Dempsey of Today FM and 2FM's Jennifer and Keith.
Ian Dempsey of Today FM and 2FM's Jennifer and Keith.
THE HEAD OF 2FM has said the battle for listeners continues between the station and Today FM as the latest radio listenership figures show significant gains for both broadcasters.
"It's definitely on," said Dan Healy, pointing towards increasing numbers at his station.
2FM's flagship Breakfast Republic Show grew by 13,000 listeners to 167,000 since the last figures in February.
This number matches Today's FM's Ian Dempsey Breakfast slot, which stuck on the same listenership this time around.
"We've seen a surge in breakfast," said Healy.
The 2FM boss said that the station was now "neck-in-neck" with some of the shows on Today FM.
However, sources in Today FM said the figures "weren't comparable", given that Breakfast Republic runs for two hours longer than its Today FM counterpart.
Healy said that the station's main audience focus remained the 15 – 34-year-olds, and that it was committed to growing listenership at this age.
Keith McCormack CEO of Today FM said that it was a "big first quarter" for the station with its new schedule.
Both Today FM and 2FM saw big surges in audience numbers for most of their shows in this round of JNLR figures.
RTÉ Radio One continued to dominate the figures as usual, however Morning Ireland dropped 7,000 listeners to 441,000 (but still remained the nation's most listened to programme).
This was in contrast to the figures for Today with Seán O'Rourke at the 10-12am slot, which surged by 28,000 listeners to 354,000.
Newstalk also saw some gains, with Seán Moncrieff's afternoon programme rising by 11,000 listeners to 76,000.
However, the station also saw a dip in numbers for its Breakfast show, losing 6,000 listeners to drop to 116,000.
The figures across the main national stations:
RTÉ Radio One
Morning Ireland dropped by 7,000 to 441,000 daily listeners
The Ryan Tubridy Show rose by 13,000 listeners to 336,000
Today with Seán O'Rourke was up 28,000 listeners to 354,000
The Ronan Collins Show was up 12,000 to 229,000
Ray D'Arcy was up 13,000 to 226,000
Drivetime with Mary Wilson was up 3,000 to 241,000
RTÉ 2FM
Breakfast Republic grew by 13,000 listeners to 167,000
The Nicky Byrne Show with Jenny Greene grew 8,000 to 139,000
Tracy Clifford gained 6,000 listeners to 119,000
Eoghan McDermott grew by 3,000 listeners to reach 113,000
Today FM
The Ian Dempsey Breakfast Show stayed static on 167,000 listeners
Dermot and Dave gained 12,000 listeners in their new mid-morning slot to hit 176,000 listeners
Al Porter was up 7,000 to 122,000 listeners in the afternoon slot
Fergal D'Arcy grew by a significant 10,000 listeners to reach 113,000
The Last Word with Matt Cooper dropped 2,000 listeners to hit 130,000
Newstalk 
Breakfast was down 6,000 listeners to 116,000
Pat Kenny rose slightly by 1,000 to hit 148,000
High Noon with George Hook was up 2,000 listeners to 97,000
Moncrieff had a big jump of 11,000 to 76,000 listeners
Newstalk Drive stayed static at 130,000